I'm admitting up front that I've been friends with George Terbovich, and the relatively new owner of George Terbovich Design (and long-time associate), Lucy Mayor, for, well, let's just say many years. I have seen some of their projects firsthand but was always hungry for more. More casual sophistication, more wonderful textiles, more . . . more.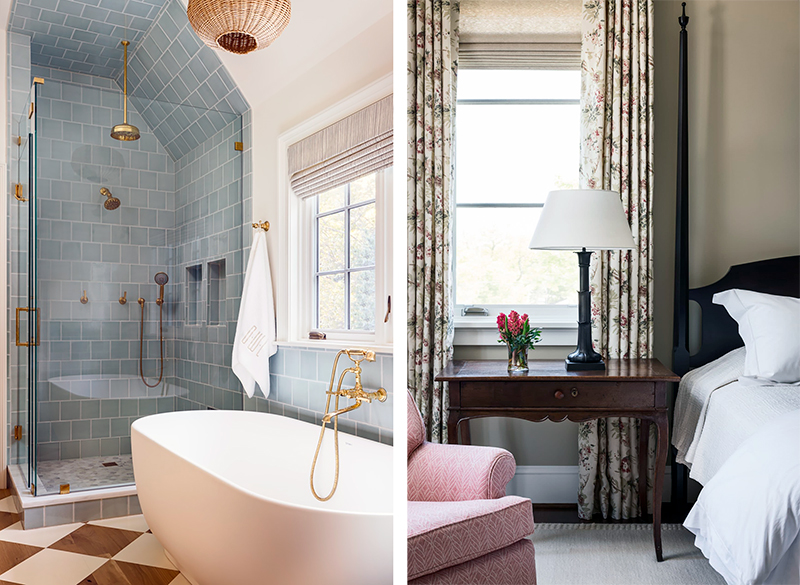 But publicity has never been the firm's focus, and the previous website featured a small selection of images and contact information. Recently, with their typical understated aplomb, they quietly launched a new site.   
What a delight to see full projects such as Mission Hills IV, which appeared on these pages, but with the added surprise of the wonderful bathroom with its traditional painted floors that happily coexist with a sleek freestanding tub and wonderfully complex blue-tile shower. 
The Hallbrook residence is rich with color and pattern, but so deftly executed that nothing shouts. And Missions Hills VI has made me fall in love with white walls in a way I never expected. (Though the strong dose of black lines may be the draw.) Inspiration abounds on the new website's Projects page. Be sure not to miss it.