Sponsored content:

Although Stephanie Agne had built a flourishing career in public health, she found it hard to suppress her creative side. "My work was fulfilling but I was always trying so hard to find creative approaches to work by making graphics and redesigning our recipes," she says.
Agne found herself especially drawn to interior design, including decorating. After relocating to Maine, Agne's husband encouraged her to explore an alternative career. She took the plunge and applied to a recently opened home boutique.
"Within weeks, I found a match," she says. "I found an industry where I can curate, buy things and introduce an ethical component about knowing where things originate."
Agne and her husband relocated again to California before moving back to Kansas City. Soon after, Agne launched her business, Golden & Pine, and signed a lease for her first brick-and-mortar location in east Brookside.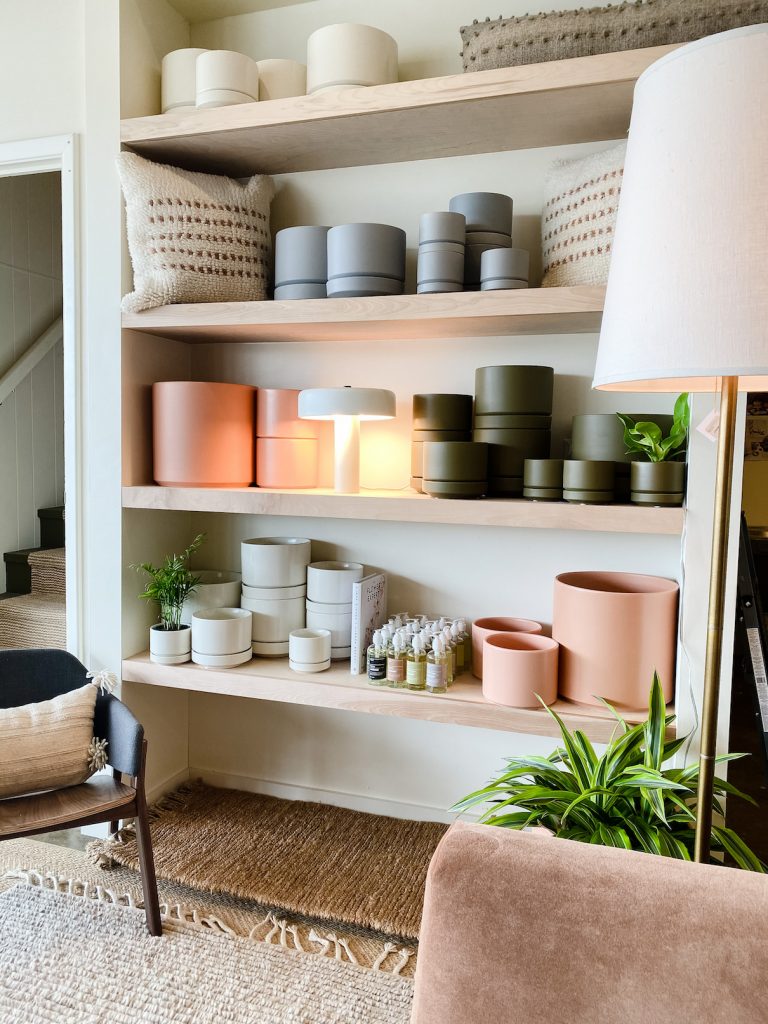 'Would I Put This in My House?'
Golden & Pine is the sort of boutique you want to live in—impeccably decorated and merchandised with inviting vignettes that offer inspiration for every room in the house.
Furnishings and décor in mostly neutral hues showcase a sophisticated array of patterns and materials. As fall quickly approaches, Agne says the shop's color palette will shift to more rusts, browns, and camels that offer a warm backdrop for plush textures—think chunky wool and cozy rugs.
After opening in east Brookside, Agne's natural eye for polished yet livable products quickly made Golden & Pine a local go-to.
Yet the small space didn't leave much room for any furniture, something Agne wanted to introduce to customers. While driving by the Prairie Village Shops, an empty storefront caught Agne's eye—as did the natural light-filled interior. When she found out she'd be neighbors with Jo Marie Scaglia's Caffetteria, she knew she'd found her next home.
"I knew Jo Marie would be a fabulous neighbor," she says. "I can't tell you how many people stop in with their to-go boxes after they've eaten at Caffetteria."
That prominent location, which opened in 2018, helped Agne build the passerby traffic that she'd been seeking. And the large, airy space (double the size of its Brookside location) also offers plenty of room for furniture, including brands like Blu Dot.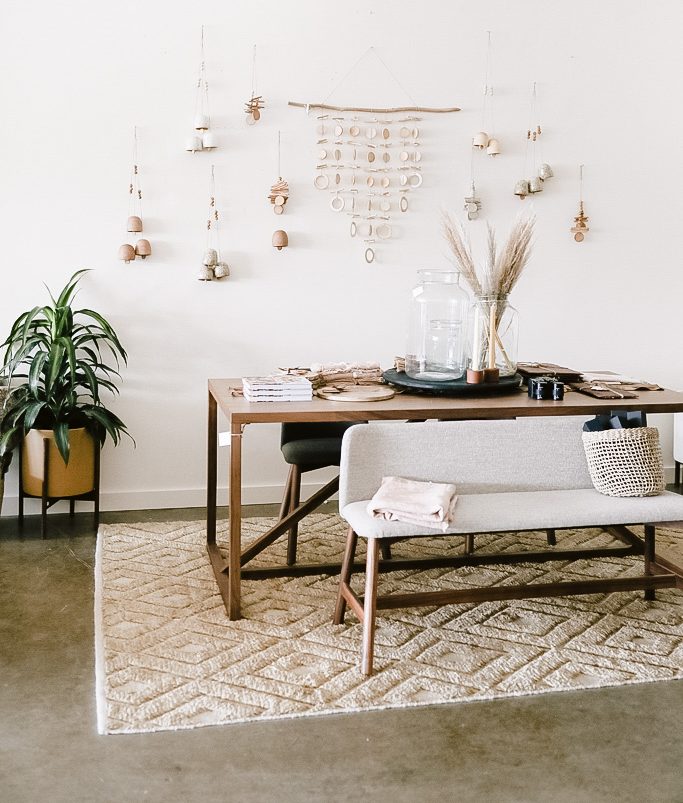 Golden & Pine now carries products ranging from furnishings and home accents to baby apparel and gifts. Although the products and brands vary, they're all ethically sourced so that Agne—and her customers—know where each product comes from and how it's made. 
"We always ask for a back story before we decide to purchase something," she says. "Who's monitoring their factories? How do they ensure a ban on child labor and that employees are paid a living wage?"
Agne also uses another key question to help guide all of her purchasing decisions: "Would I put this in my own house? It's important to me to establish and stick with an aesthetic."

Growth Amid Uncertainty
As Agne has expanded the home products that Golden & Pine carries both in-store and online, she's also growing the store's design services.
"We've had a lot of people ask, so we've been exploring our options," she says. "When we moved into our Prairie Village store, we started working with clients and I really love it. We've hired a full-time interior designer, and both of us do projects together."
Agne says the pandemic has produced an uptick in requests for design services, typically focused on one room: a home nursery, for example, or a screened-in porch or home office.
"People spending more time at home has helped them realize areas in their home that may need work because they're used more often," Agne says.
During the shop's forced closure in late March and April, Agne and her team used that time to expand Golden & Pine's existing eCommerce system. Now, customers can shop a complete range of furniture and, with drop shipping, receive their purchases at home.
"We probably have four times as much product on our website," she says. "We were lucky to already have an eCommerce structure in place, but when in life do you get six weeks to pause and play catch up on adding everything you sell online? It wasn't easy or fun, but it's had a positive outcome for the business."
That positive outcome is expected to continue. When Golden & Pine introduces its holiday collection in November, Agne says the full collection will be available online for the first time ever.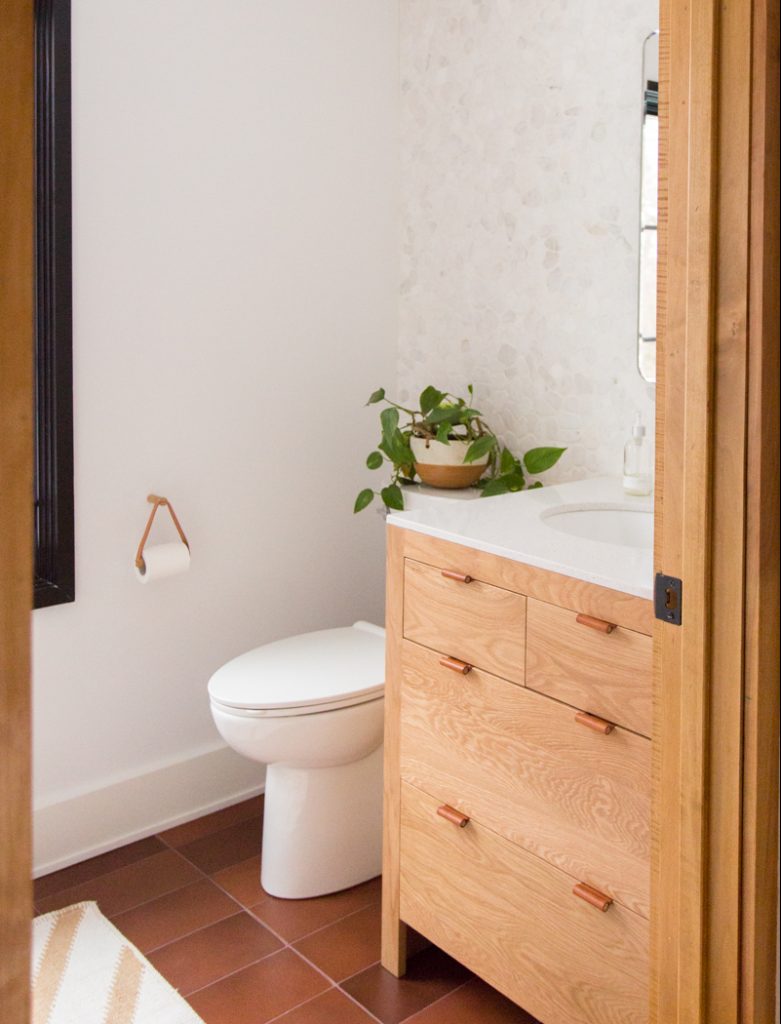 It's difficult to beat the convenience of online shopping, but there's nothing like stepping into Golden & Pine's warm, inviting interior and exploring furnishings and textiles in person. Agne is proud to own one of a few local furniture stores in Kansas City and is committed to thoughtfully expanding Golden & Pine's furniture selection. She's also quick to spot existing gaps in the current marketplace and help fill them as it makes sense for the Golden & Pine brand.
"We started carrying baby clothing and accessories out of necessity," she says. "Existing stores leaned a little more traditional for baby stuff, and at the time, I had a one-year-old and was looking for more casual, gender-neutral clothing."
With every purchase, big or small, Golden & Pine customers can be confident that they're not only supporting the Prairie Village-based business, but also Golden & Pine's vendor companies.
"Knowing the origin of products has always been important in my own purchasing, and I'm glad to bring that information to our customers," she says. "They really appreciate supporting the brands we carry."