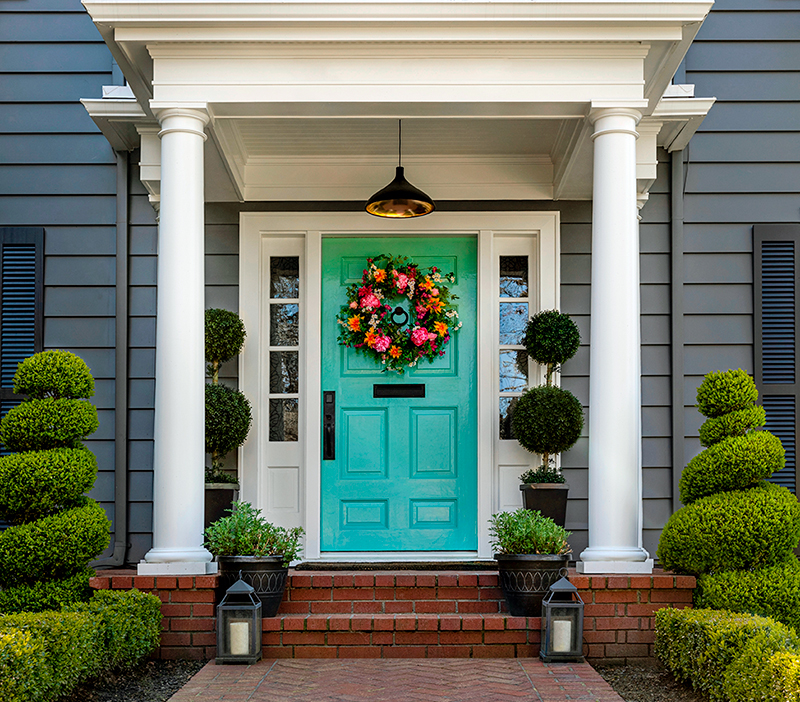 Now that we're in the swing of spring, think about how you'd like your home to greet you when you walk or drive up to it. In addition to cleaning, here's the recipe for a winning approach:
• Start with paint. Your front door could perhaps stand a fresh pop of color. Consider citrus hues, such as lime, orange, or lemon.
• Update hard surfaces. If your porch light fixture, mailbox, address numbers or doorbell have reached their expiration date, it's time to resurface or replace them.
• Add a warm welcome. There's nothing friendlier than a large-scale planter or a pair of them filled with green shrubs and flowers. It might also be time for a new doormat.