What to see? What to do? Where to go? If your weekend plans are up in the air, we've got a few things up our sleeve you can check out.

2018 Great Pumpkin Smash at the Kansas City Zoo
Swing by the Kansas City Zoo this weekend for some post-Halloween shenanigans. It's the Great Pumpkin Smash, Charlie Brown!  Throughout the weekend, zookeepers will be rollin' out pumpkins for the animals to play with. Rhinos and baboons and pumpkins—oh my! Check out the zoo's schedule to find out the rundown of which animals are on the roster. Watch 'em crush, kick, bounce and play with big orange pumpkins all weekend long.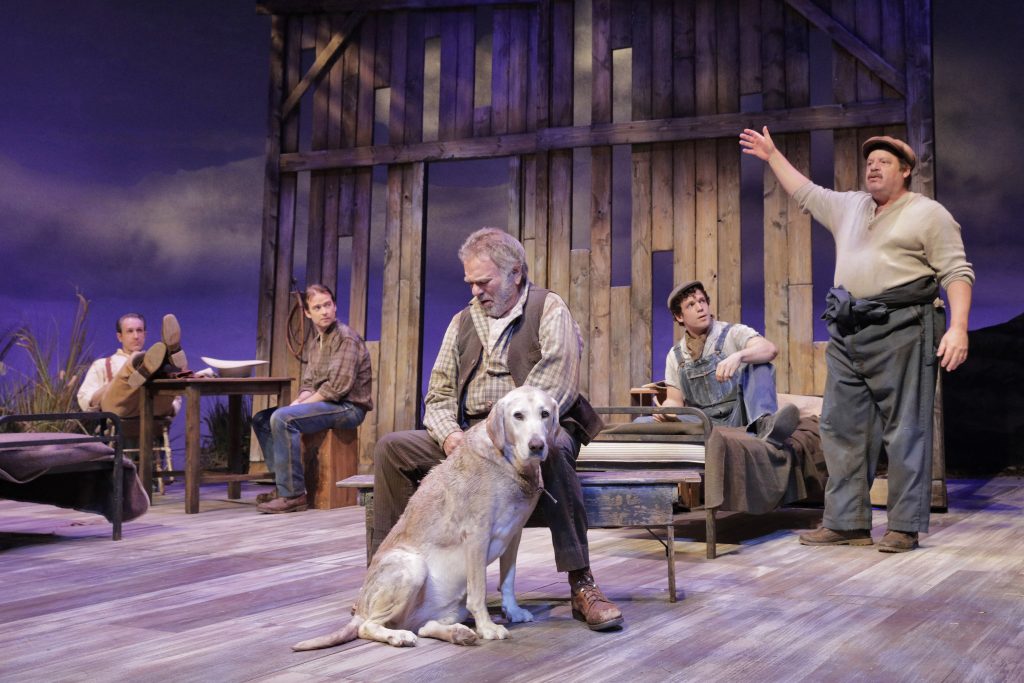 KC Repertory Theatre's Of Mice and Men
You have only a couple of weeks left to see the Kansas City Repertory Theatre's performance of Of Mice and Men at the Copaken Stage. The classic John Steinbeck play tells the tale of a pair of migrant workers in Depression-era California who move from town to town in search of work, and dream of buying land and owning a ranch someday. Straight-shooter George protects Lennie, whose sweet, simple-mindedness is juxtaposed by his formidable strength. When the two find work on Curley's ranch, a series of tragic events leads to one of the most heartbreaking conclusions in American literature. The play explores the decay of the American dream, and the enduring kindness that bond friends together for life. The show is a co-production with the UMKC Department of Theatre.
Of Mice and Men—Performances now through November 17th.