Need to get out and about this weekend? Check our weekend rundown to find out what needs to go on your upcoming social roster.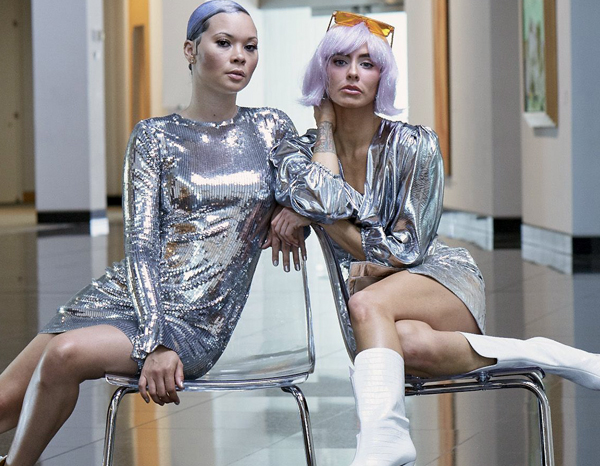 Date: Saturday, October 12
Time: 7 p.m.
Location: Kemper Museum of Contemporary Art
Address: 4420 Warwick Blvd., Kansas City, MO
Price: $250 per ticket
Intergalactic Voyage: A Blast from Futures Past is the out-of-this-world theme for this year's Kemper Gala.
Celebrating the Museum's silver anniversary, the theme is inspired by space, the future as it was imagined in the 1990s, and the spirit of the voyage—giving nod to the 2019 Kemper Museum exhibition of works by artist Hew Locke, as well as to the progress and growth that has occurred over Kemper Museum's 25 years. What a journey!
Date: Friday, October 11 through Sunday, October 13
Time: Times vary
Location: Downtown Lee's Summit,
Address: 18 SW Third St., Lee's Summit, MO
Price: Free admission all weekend

The 12th annual Summit Art Festival is a three-day, outdoor, fine-art event held in the bustling downtown entertainment district of Lee's Summit, MO. Featuring more than 100 artists from all over the country, visitors enjoy a unique blend of art, music, and food. In addition, the festival showcases over 250 works of art created by area students and the Stuck On Art live competition.
Date: Now through October 31
Time: All-day event
Location: SEA LIFE Kansas City Aquarium
Address: 2475 Grand Blvd., Kansas City, MO

Brave enough to dive into the Spooky Seas? Follow the Spooky Seas trail to discover some of the spookiest creatures around. Make your way through the ocean to reveal a special reward at the end of your journey! Buy tickets now!
Kansas City Ballet Presents Carmina Burana
Date: Friday, October 11 through Sunday, October 20 
Time: Times vary
Location: Kauffman Center for the Performing Arts
Address: 1601 Broadway Blvd., Kansas City, MO

Power and passion converge with this majestic dance and choral masterpiece. A hugely popular and insatiably indulgent celebration of life and love—Carl Orff's Carmina Burana is a pulsating choral work that provides an incredible landscape for choreographed spectacle. Most have experienced Carmina Burana in choral presentation, but few have seen it as it was originally imagined.