It's time to start summer in Kansas City!
Ask any Kansas Citian what to do over the summer and you'll likely hear classic answers, such as going to the Nelson-Atkins Museum of Art, Union Station, Kansas City Zoo, or Worlds and Oceans of Fun. Those are all fantastic options for the lazy days of summer, so we decided to dig a little deeper to find happenings that will even keep longtime Kansas Citians busy with new experiences all summer long.
Here are 12 to-dos in and around Kansas City to add to your list of summer fun:
Art Garden KC Every Sunday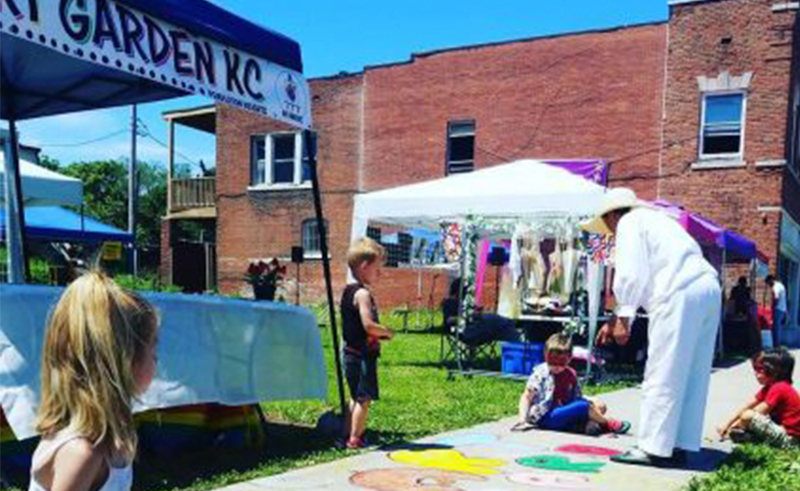 You'll find over 60 local vendors at Art Garden KC every Sunday from 11 a.m. to 4 p.m. across from PH Coffee in Pendleton Heights. Art Garden provides free booth spaces to emerging artists and free kids activities and art classes each week. In addition to the vendors, there will be food trucks, live music, and an open mic.
Cedar Cove Feline Conservation Tours Every Saturday and Sunday
Cedar Cove is a nonprofit sanctuary in Louisburg for endangered species of large cats. Book a public tour, and you'll be guided through the entire perimeter of the sanctuary where you'll see all the lions, tigers, and other big cats living there. You'll learn about each species of animal, their specific stories, and the conservation issues they are facing both in captivity and in the wild.
Guitars & Games at Park Place Every Friday
Enjoy some friendly competition among your circle at Park Place's Barkley Square. Challenge each other to a game of giant Jenga, Connect 4, or one of multiple cornhole/bag games. Sing along to live pop/rock music from KC's best solo performers as you play, or just lounge with a beverage. Build up an appetite, then treat yourself to happy hour or dinner at one of Park Place's local eateries.
Strawberry Festival at The Fun Farm May 28-June 19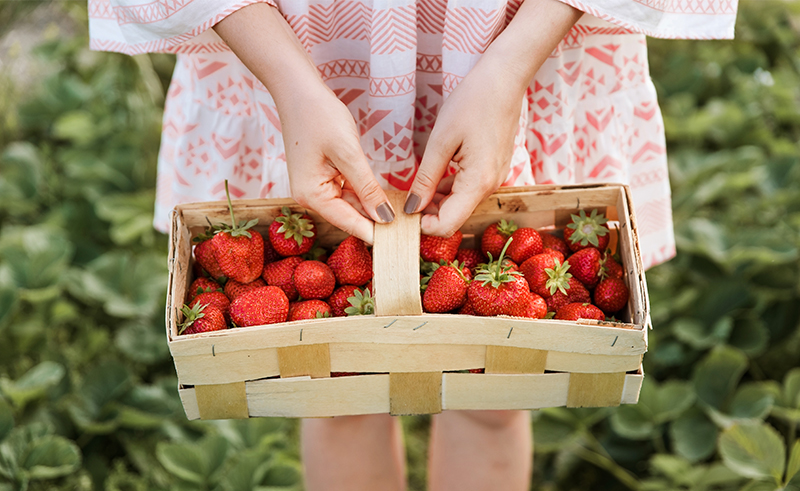 Visit Kearney's Fun Farm during the Strawberry Festival, and you'll savor fresh strawberries picked from the vine. Pick your own strawberries, enjoy 30+ on-site activities for the whole family, and then stop by The Country Store to stock up on handcrafted goods from local vendors, seasonal home decor, fresh mums, and more.
Tivoli Under the Stars Every Friday, June 3-July 29
Back for a second season, Tivoli Under the Stars brings the move theater outdoors at the Nelson-Atkins Museum of Art. Part of the legacy of Tivoli Cinema, Jerry Harrington is curating a selection of some great films for each Friday night show. Selections include Coco, Labyrinth, Sister Act, Bring it On, Notorious, The Princess Bride, Enter the Dragon, The French Dispatch, and Moonstruck.
Fresh Fridays at City Market June 3, July 1, August 5, September 2
City Market has introduced a new summertime event series happening on the first Friday of every month now through September, where you can grab a refreshing drink and enjoy live music, art, and food. Stop by on June 3 for the Aspiring Artists Micro Music Festival to enjoy music from local artists. On September 2, come prepared for the KC Chalk & Walk Festival, an all-ages chalking event that features art from master chalk artists.
Parkville Cruise Nights June 4, August 6, September 3
On the first Saturday of every month this summer, Historic Downtown Parkville is showing off classic cars at the Farmers Market and City parking lot from 4-8 p.m. Hang out with friends at the classic car show, listen to music, and check out all the cars while also exploring downtown Parkville. Come early to enjoy shopping at Parkville's unique stores and dine at your favorite local restaurant. 
Heart of America Shakespeare Festival June 14-July 3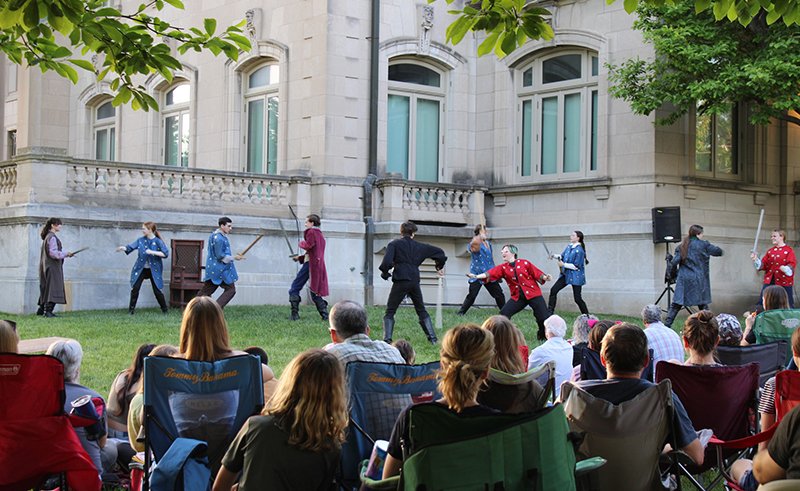 The Heart of America Shakespeare Festival (HASF) is celebrating 30 years with Shakespeare's classic tragic love story, Romeo & Juliet. For the last three decades, HASF has made the famed playwright's works accessible to diverse audiences. This year, Romeo & Juliet will be performed live in Southmoreland Park. Admission to the festival is free with open seating on the hill first-come, first-served. Want to guarantee a close spot? Reserve a seat for $25-$35.
2022 Time Travelers Summer Series Tuesdays and Thursdays, June 14-August 4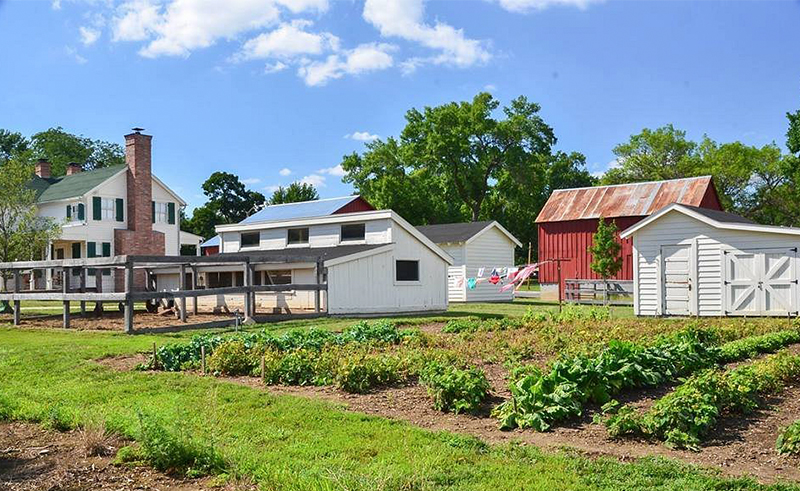 This series is perfect for the whole family. A returning favorite at Shawnee Town, the time travelers series takes visitors back to 1929 with an interactive day filled with fan-favorite activities, such as farmstead laundry and grocery shopping, along with new bonus activities and special guests. Each week features a new theme with different highlights and kids can scavenger hunt for added fun.
Moonlight Market in Downtown Shawnee June 16, July 21, August 18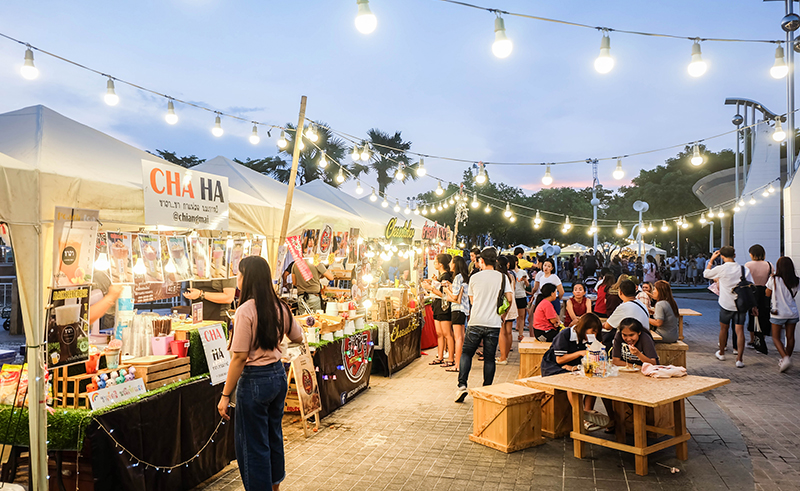 When Kansas City weather brings on the heat, it's nice to have some evening outdoor shopping options out of the hot afternoon sun. Shawnee's new monthly moonlight market takes place every third Thursday from 2 p.m. to 9 p.m. You'll be able to grab fresh fruits and veggies from Shawnee Farmers Market vendors and check out unique, local crafts and handmade items—all while grooving to live music.
Third Fridays in Downtown OP June 17, July 25, August 19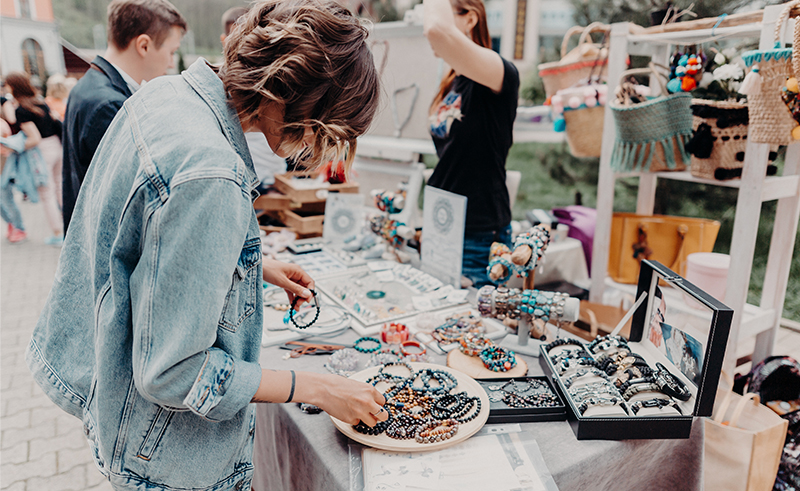 On the third Friday of every month, locally owned shops and restaurants in Downtown Overland Park keep their doors open late. Walk from shop to shop while enjoying live music and street vendors. Pro tip: Make sure to look up what each month's theme is. June 17th's Third Friday will offer a car show, there will be a sidewalk sale on July 15, and August 19th's Third Friday comes with a movie in the park.
Powell Gardens Festival of Butterflies July 21-August 7
Flit and float with some of nature's prettiest insects at the Powell Gardens Festival of Butterflies. This festival is just about the closest you can get to magic with the opportunity to watch hundreds of beautifully colorful butterflies zip around you. Enjoy hands-on activities, interact with expert community partners, and walk among the winged beauties in the tropical conservatory display.