It seems like every year there's a lull during the week between Christmas and New Year's. Gifts are unwrapped, Christmas parties are over, and the kids (and you for that matter) need something to do. Here are the activities worth considering: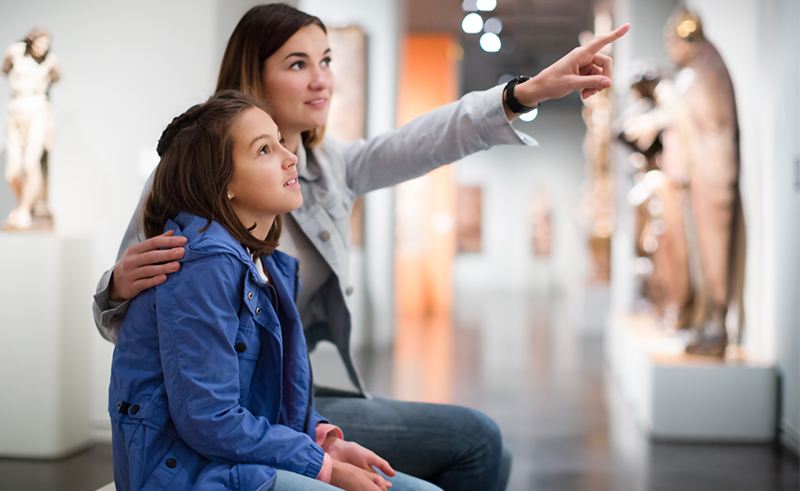 Kids' Day Out at Johnson County Museum (December 22-30)
Drop your kids off at Johnson County Museum for a day of fun while you get some much-needed "me time." Designed for ages 6 through 10, Kids' Day Out helps young minds discover local history through hands-on activities, exploration, and games.
Discover & Decorate at the Nelson-Atkins Museum of Art (December 26, January 2)
Head to the Nelson-Atkins Museum of Art and pick up a mini paper kimono to design and decorate using Japanese symbols. Before you head home, check out the Japanese Art Gallery where you can learn about the textile traditions that inspired the craft.
Kansas City Zoo's Penguin March (December 26, January 2)
The Kansas City Zoo is always a great place to spend some time, but it's even better on these two days. Get up close and personal with the zoo's penguins as the critters march around the Helzberg Penguin Plaza.
Mom & Me Bumper Bowling (December 27, 29, January 2)
Get in a game of family bowling for $3 per person at Summit Lanes on Mondays and Wednesdays from 9:30-11:30 a.m.
Discover Nature: Birding Hike at Burr Oak Woods (December 28)
Enjoy the fresh air and learn more about local wildlife at Burr Oak Woods in Blue Springs. Hikers will explore the nature center's woods looking for winter migrants and other cool bird species.
Paint a Sheep at Mahaffie Stagecoach Stop and Farm (December 30)
Pinot's Palette has teamed up with Mahaffie Stagecoach Stop and Farm where event goers will create their own masterpiece of a sheep. Arrive early to enjoy 1860s living history activities at the historic site.
Creative Story Time at Ceramic Cafe (December 31)
Does your preschool-aged kid love to paint? Ceramic Cafe offers a fun story and paint time every Friday. They'll read a book, then get to paint a ceramic item matching the story. The December 31 event is themed around A Pig is Moving In.
Discovery Kits at the Gardens (January 1)
Overland Park Arboretum & Botanical Gardens welcomes families every month with a discovery kit with educational activities focused on the season's local nature. You'll be able to get outside, learn about birds, and create wearable art.
The SpongeBob Musical for Young Audiences  (through January 2)
In this musical, it's discovered that Mt. Humongous will erupt within the next 48 hours and obliterate Bikini Bottom. SpongeBob proves that optimism can save the world and shows everyone he is not "just a simple sponge." Don't miss the world premiere of The SpongeBob Musical.
Kemper Museum's Monthly Scavenger Hunt (anytime)
Every month Kemper Museum of Contemporary Art drafts clues for a self-guided scavenger hunt. Not only will the whole family be able to hone their detective skills, but you'll learn more about art too. The scavenger hunt is free and can be done any day of the month.