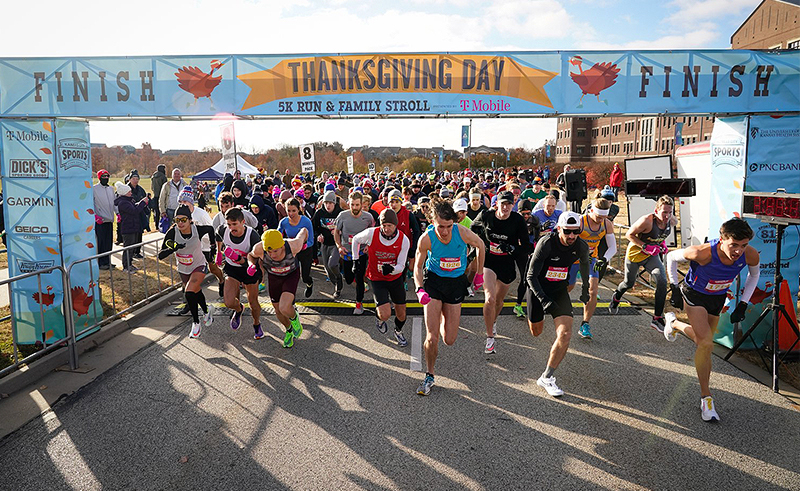 The Thanksgiving Day 5K & Family Stroll takes place on Thursday, November 23, 2023. The 5K start time is 9:00AM and the Kids Fun Run begins at 10:00AM.
Join other families as they participate in the Thanksgiving Day 5K Run presented by T-Mobile. This race benefits the Kansas City Sports Commission & Foundation and WIN for KC and 100% of the proceeds generated will fund our mission of making a better Kansas City through sports by attracting major events such as the 2023 NFL Draft and the 2026 FIFA World Cup.
By participating in this event you will receive a race shirt, a beanie from T-Mobile, freshly baked doughnuts by Krispy Kreme, and more!
For full Event Details click HERE.