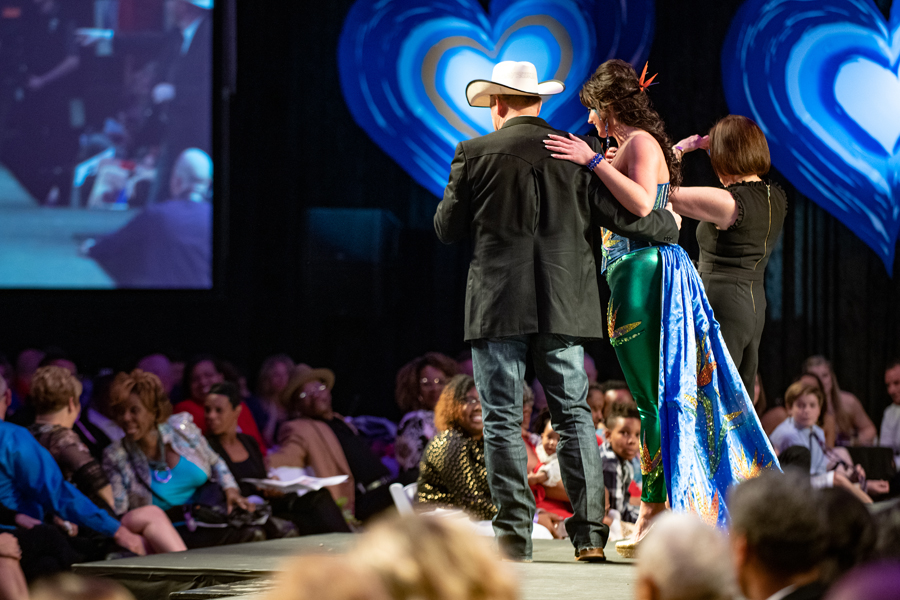 1
2
3
4
5
6
7
8
9
10
11
12
13
14
15
16
17
18
19
20
21
22
23
24
25
26
27
28
29
30
31

32
33
34
35
36
37
38

39
40
41
42
43
44
45
46
47
48
49
50
51
52
53
54
55
56
57
58
59
60
61
62
63
64
65
66
67
68
69
70
71
72
73
74
75
76
77
78
79

80
81
82
83
84
85
86
87
88
89
90
91
92
93
94
95
96
97
98
99
100
101
102
103
104
105
106
107
108
109
110
111
112
113
114
115
116
117
118
119

120
121
122
123
124
125
Bra Couture KC
Bra Couture DSC 8139
Bra Couture
Source:
This year's Bra Couture KC event on Friday, April 12th was the organization's biggest ever. Thanks to patrons' generosity and support, the charity raised a whopping $450,000 to continue their mission of providing much-needed assistance to underinsured and uninsured cancer patients across the metro.
The annual event is a unique and fun auction showcasing eclectic work-of-art bras modeled by breast cancer survivors to celebrate their triumph over cancer. It's not about the bra—it's about the bravado to walk a 92-foot runway and the survival journey that it represents.
The $450,000 will go directly to cancer patients in the greater Kansas City area who cannot pay for their cancer supplies such as cancer medication, transportation to treatment, prosthetics, wigs, surgical supplies and lymphedema garments. 
Photo credits: Brian Rice