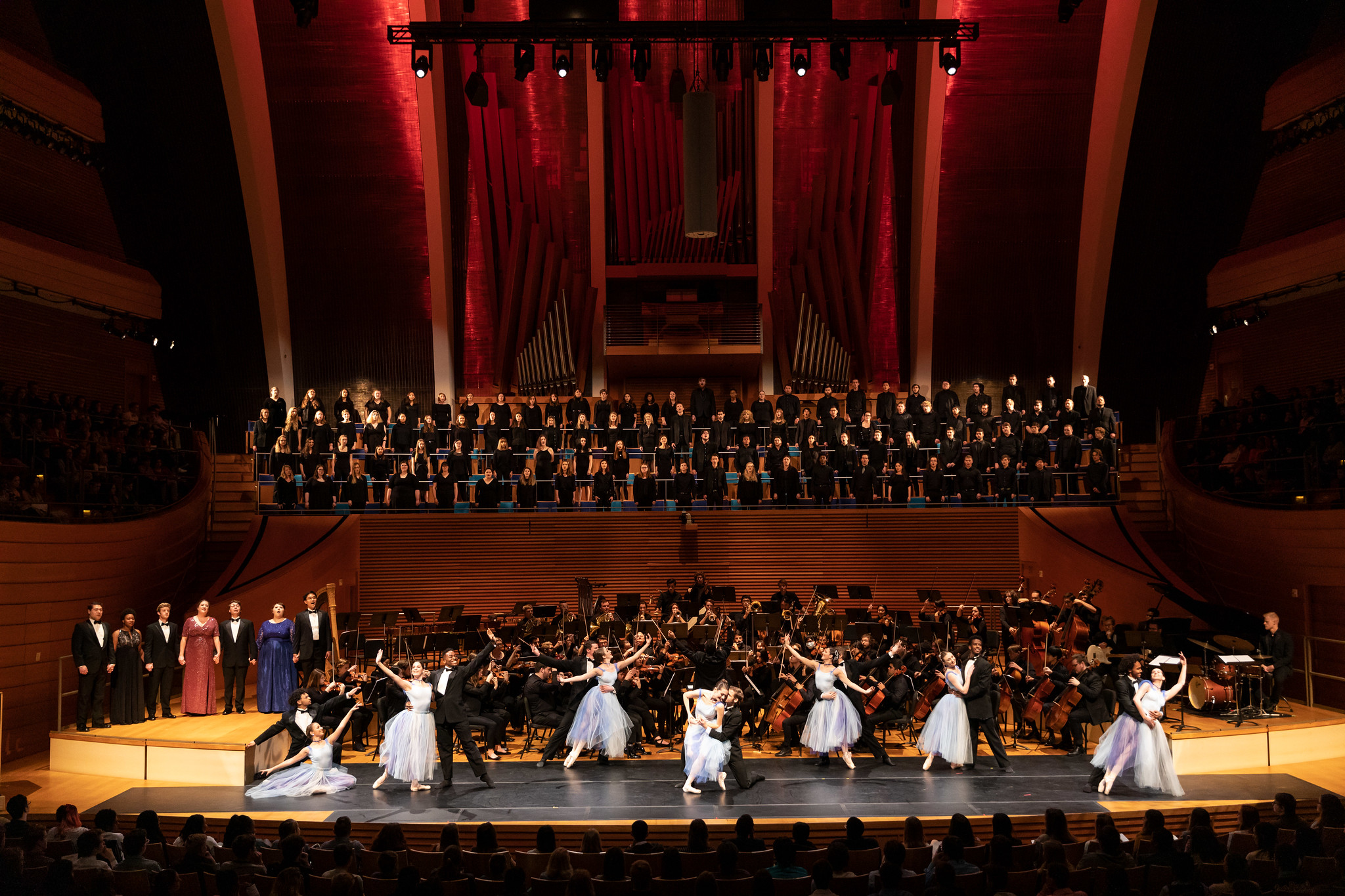 Friday, Nov. 12, 2021
Kauffman Center for the Performing Arts
Crescendo 2021 will be held on Friday, Nov. 12, 2021, at the stunning Kauffman Center for the Performing Arts and is one of the premier art events in Kansas City. It is a fast-paced, one-hour, collage-style performance put together by the talented students and internationally acclaimed faculty of the UMKC Conservatory, where one ensemble flows into the next in uninterrupted succession from different locations around the concert hall.
The UMKC Conservatory is a school for the performing arts and has been recognized for its artistic excellence and innovation for more than 115 years. Proceeds from Crescendo support student scholarships, which are essential to the Conservatory's success and a critical part of recruiting and retaining top talent.
Please join the Friends of Conservatory in celebrating the 25th Anniversary of Crescendo!
For more information and for sponsorship opportunities visit HERE