Open Spaces ARTPARTY
August 24 @ 8:00 AM

-

11:30 PM

CDT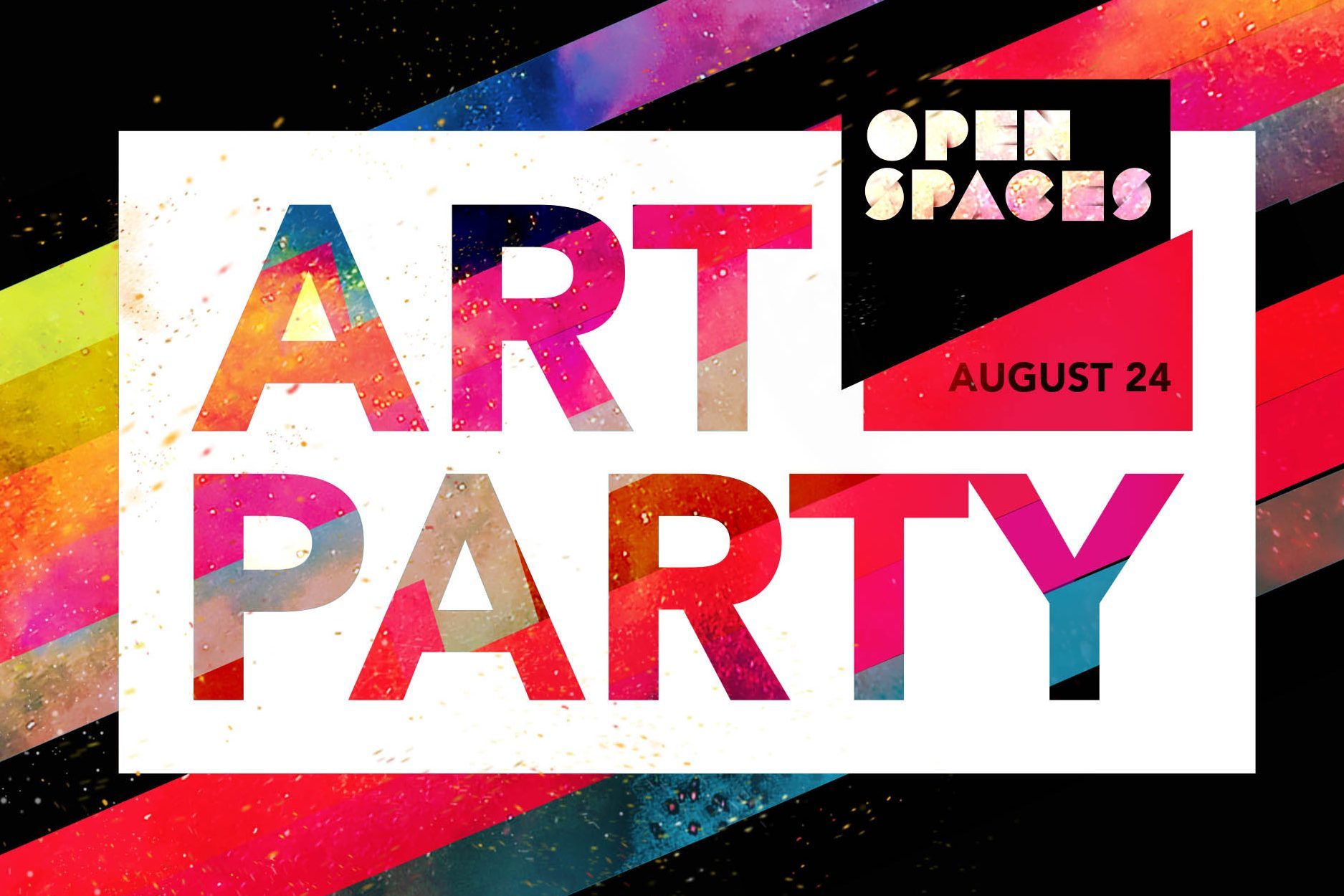 Once a glimmer of a possibility… Now a reality!
Imagine local, national and international contemporary visual and performing artists transforming our city into an ever-evolving arts experience – for nine weeks, in spaces both familiar and new, in parks and urban spaces, in galleries, performance halls and outdoor stages. Please join Kansas City Major Sly James and Open Spaces co-founders Scott Francis and Susan Gordon in inaugurating the Open Spaces era in Kansas City's cultural life.
Explore ART immersed in multi-media installations, intoxicating music, sumptuous food and drink, and exceptional Open Spaces performing artists at the Open Spaces ARTPARTY.
Friday, August 24
8:00-11:30 pm
Municipal Exhibition Hall
(Underneath Municipal Auditorium/Music Hall)
301 West 13th Street
Kansas City, MO 64105
Dress: Black and white with a splash of color.
Buy tickets or get more information Here!
There is still time to attend! Choose from any option below to reserve your spot:
 Individual ticket, $150
Includes: One individual ticket to ARTPARTY
Supporter, $1,200
Includes:
Two tickets to the Patron's Party Tuesday, August 21st at the home of Bill and Christy Gautreaux
Two tickets to ARTPARTY
Valet Parking
Underwriter, $2,500
Includes:
Two tickets to the Patron's Party Tuesday, August 21st at the home of Bill and Christy Gautreaux
Six tickets to ARTPARTY
Valet Parking
Related Events
Sponsored Events
November 28 @ 11:00 AM
-
1:00 PM
CST
Upcoming Events
July 24, 2018
-
January 19, 2019
August 17, 2018
-
July 27, 2019
August 17, 2018
-
February 17, 2019
August 25 @ 8:00 AM
-
December 8 @ 5:00 PM
CDT
Events Calendar
July 24, 2018
-
January 19, 2019
August 17, 2018
-
July 27, 2019
August 17, 2018
-
February 17, 2019
August 25 @ 8:00 AM
-
December 8 @ 5:00 PM
CDT