Did anyone catch that absurd story on the Today Show this week about the newest to-do in baby announcements—the gender reveal lasagna?

Yes, it's ridiculous—uh, and carb-tastic. And yes, it's coming to Kansas City. And, no—we're not even kidding.
Never one to be outdone, chef Jasper Mirabile announced last night on his Facebook page that he was introducing his own version effective immediately. "My brother called and asked, 'What did you just post on Facebook?!'" laughs Mirabile. "The phones have been ringing nonstop."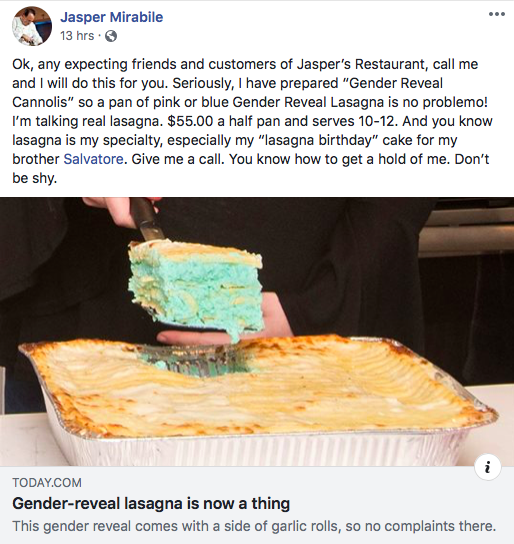 Mirabile isn't new to gender reveal culinary accoutrements—he's been doing pink and blue cannolis for years. Overwhelming response to the lasagna was, well, unanticipated. "People were very serious about it. It kinda caught me off guard—as the cannolis weren't that big of a deal. But now people are calling about this lasagna and it's become a thing," says Mirabile.
And while his family's famed lasagna recipe is revered in this town, he's still perfecting turning the dish blue or pink. "For the pink lasagna, we'll do a nice vodka sauce. It's already pink. For the blue pasta, that's going to take a little thinking. Maybe purple grapes? Or add blueberry to the ricotta," says Mirabile. "I won't be using food coloring."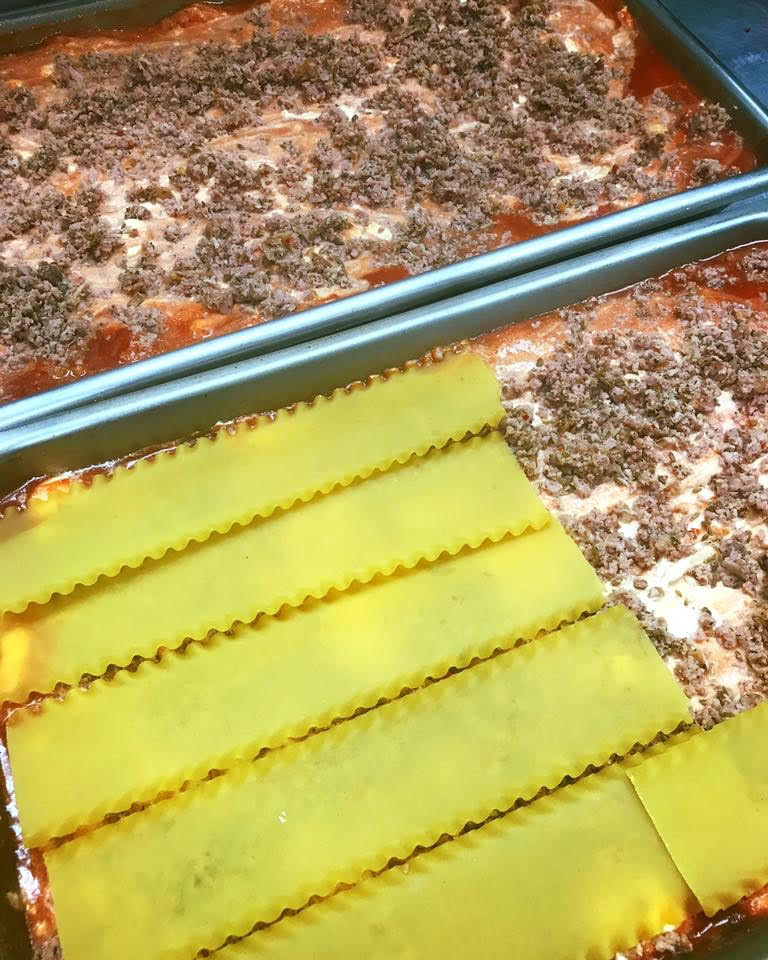 The first one is headed out the door tomorrow for a party on Friday. No pressure, right? "It's far out there, but, you know, we'll do it," says Mirabile.