Cooler temps are upon us, but muggy afternoons mean conditions are perfect for a frou-frou coffee concoction or two. If icy-blended-sugary-caffeinated goodness is your jam, we have several of the most decadent (read that: caloric) local coffee drinks for you to try. (And a few hot ones too!)
One thing is for sure: these ain't your grandma's frappucinos!

The Revive
BlendWell Community Café, Independence
BlendWell Community Café says it's all about collaboration, which led to a drink named The Revive. Core to Revive Church's philosophy is rebuilding neighborhoods—so when the pastor's wife brought in kosher salt and asked for an espresso drink with caramel, the Revive drink came to life.
This iced drink features two layers of espresso (made with Thou Mayest beans), caramel sauce, half-and-half, and a pinch of kosher salt. It's served only as a large and comes in at 600 calories—enough to fill you up, but not so much that it breaks the daily calorie budget. For more information, visit www.blendwellcafe.com.

Affogato
Parisi Café, Overland Park
Parisi Café serves up a notable variety of single-origin coffees, coffee blends, espressos, and of course, espresso-based drinks. But—bless their caffeinated hearts—they also feature the decadent Italian dessert, the Affogato—a shot of any of Parisi's well-rounded espressos served over a generous portion of creamy vanilla gelato. (As they call it, it's Arte Della Tazza or Art from the Cup.)
This sweet treat is available year-round at both Parisi Café locations—inside of Union Station in Kansas City, Missouri, and in their new location, now open in quaint downtown Overland Park.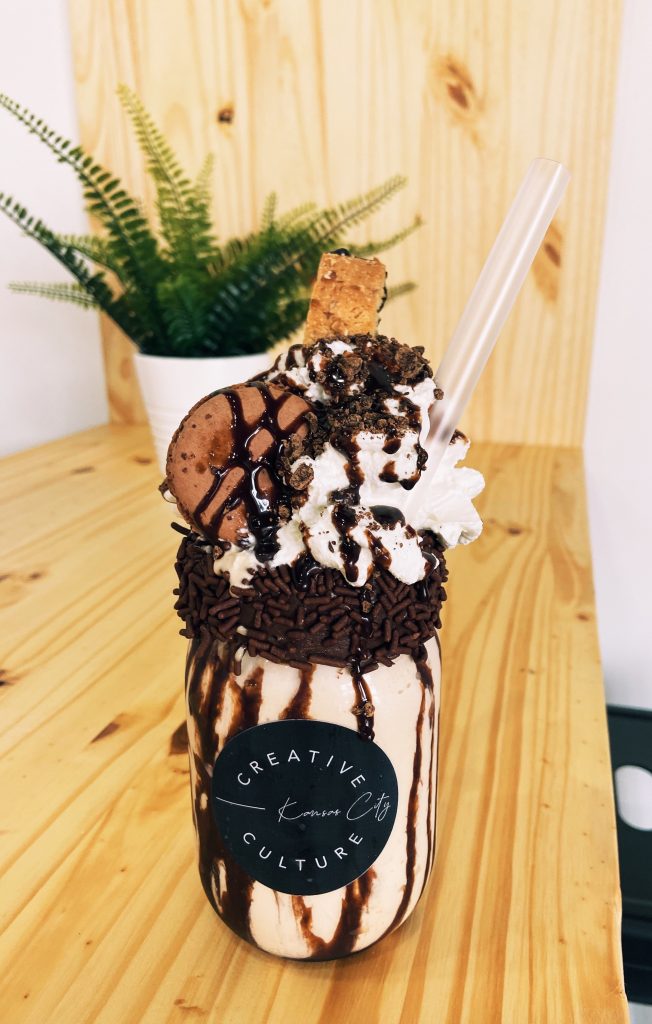 But First, Coffee
Creative Culture, Westport
Holy Sweet Tooth, Batman! If you're looking for a completely over-the-top coffee concoction, may we suggest the wildly sinful But First, Coffee shake—as whipped (cream) up by Creative Culture.
This vanilla shake is blended with espresso served in a chocolate-sprinkled mug with whipped cream, biscotti, mocha macaroon, and chocolate drizzle, topped with chocolate-covered espresso beans. Caloric count is guess-timated to be around 1165 calories, but by the looks of it, it's worth it!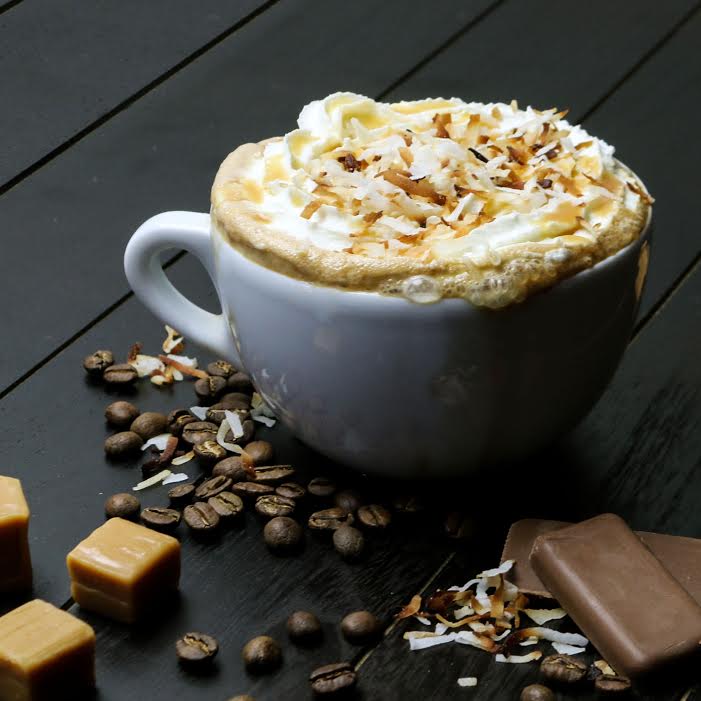 Coco Caramel Mocha
The Roasterie (various locations)
You heard it here first, the Coco Caramel Mocha is only available for a limited time as part of the Roasterie's Barista Seasonal Creations menu, which launched September 1st.
This fall-flavored treat offers indulgent chocolate and caramel combined in an expertly brewed latte topped with creamy whipped topping and toasted coconut. Dare we say, treat yourself!