Sponsored content:
For Domhnall Molloy, St. Patrick's Day isn't just a one-day holiday. Nope, it's a whole week of revelry and merriment. Well, it is if you walk into any of his five popular metro restaurants. Molloy is a proud Dublin native who arrived in the States back in the 80s with his family. The youngest of five boys, he couldn't figure out why Americans made such a fuss over what used to be a revered, religious holiday in Ireland. "Only in the last decade has Dublin become a big parade/party," Molloy says. "When we got here, we were shocked to see what a big deal St. Patrick's Day was in the States."
Fortunately, as Molloy's restaurant empire blossomed, he and his team took it upon themselves to ensure the metro celebrated accordingly at his eateries. It's been an ongoing tradition since 2012. "If anything, it's been our introduction to get to know the KC community," he says. "We've forged lots of relationships." From Irish-centric menu items to elaborate decorations to giveaways, the party—er, parties don't start 'til Molloy walks in. "Since I was born and raised in Ireland, there's this expectation that I gotta do something at the restaurant," Molloy laughs. "I better be present and drinking that day or I'll get my Irish card revoked."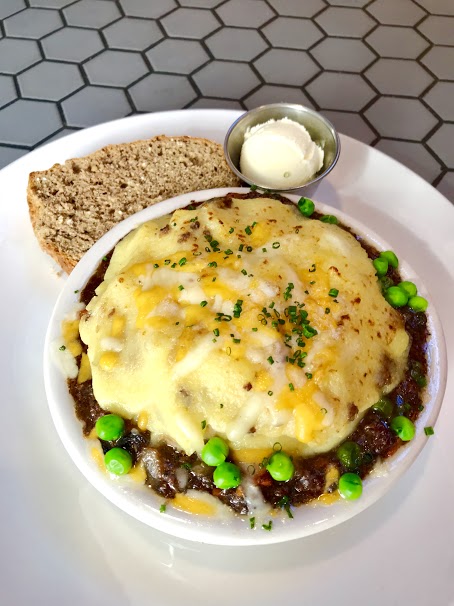 All three Summit Grills have a slew of week-long lunch and dinner specials. Black & Tan Beef Stew—check. Their beloved Corned Beef & Cabbage—check. Molloy's favorite, however? "I really like the Shepherd's Pie—it's done with mainly beef—plus, peas, carrots, and onions in a rich veal demi-glace. It's good old-fashioned comfort food," says Molloy. "Or it's great hangover food—I'll recommend it for the next day. Meat and potatoes—you can't go wrong."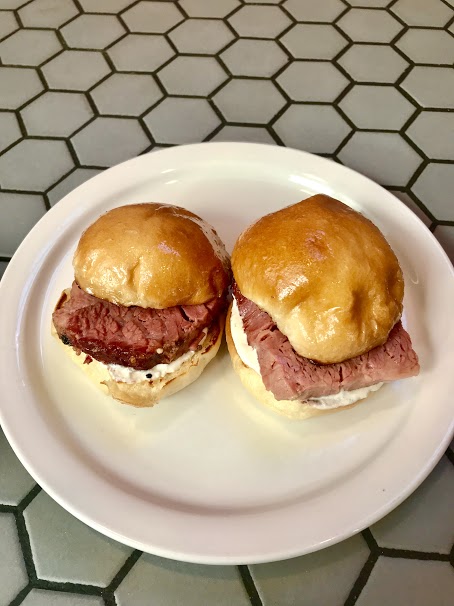 The team at Summit Grill wants you to be aware of their oh-so popular happy hour from 3 to 6 p.m. They're promising to ratchet things up a few notches for St. Pat's. Experienced drinkers will know to nosh intermittently throughout the day. Molloy is on-board with that. "Our happy hour will offer corned-beef sliders on every menu," he says. "We cook it for about 12 hours so it's super tender. And we add a little bit of horseradish cream. Trust me, you can't eat just two."
At the new, seafood-friendly Pearl Tavern, the restaurant is leaning towards several tried-and-true Irish specials, but several entrees are exclusive only to Pearl. "We're offering O'Scanny oysters for $2 each," says Molloy. "In Irleand, Dublin Bay Oysters are very popular with Guinness. It's a very hearty meal—a pint of Guinness and a couple dozen oysters are not for the weak."
Pearl is also offering a "very fish-and-chippy" salted-cod croquette. "Cod is very popular in Ireland," he says. "It's also a nod to Spanish cuisine." In addition, farm-raised, organic Northern Ireland salmon will be on the menu that week. The side? Traditional colcannon potatoes. "In Ireland, we say there are 1,000 different ways to eat a potato," says Molloy. Ours has cabbage, leeks, green onions, lots of butter, and lots of cream."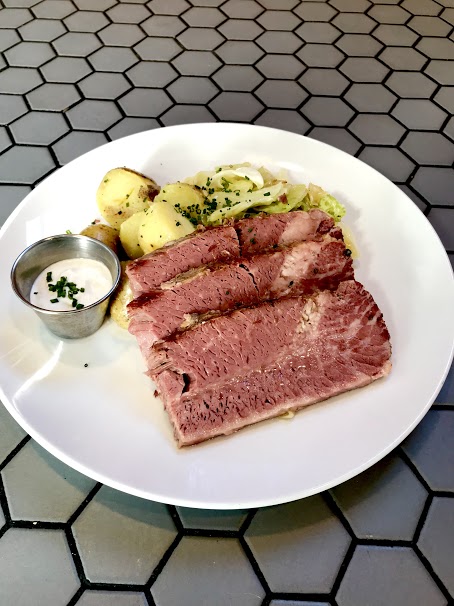 At Third Street Social, meanwhile, they're switching from American comfort food to—you guessed it—Irish comfort food. The menu is similar to Summit Grill's with a few unique variations on the theme—including Bangers and Mash. "Irish pork sausage with mashed potatoes and peas with a really rich onion-beefy gravy slathered over the top," Molloy says.
Another guest favorite? Any entrée—like the corned beef and cabbage—that offers the parsley cream sauce. Keep an eye out. Every dish is a hearty, fork-and-knife culinary experience. Molloy wouldn't have it any other way. "The food? It should set a good base for everybody for the day when they get their swerve on," he laughs. Irish-themed specials at each restaurant are running now through Sunday, March 17th.
So what is the absolute best part about St. Patrick's? "It's a really good opportunity to celebrate with friends and family," Molloy says. "The only thing I don't like about it? The next day."