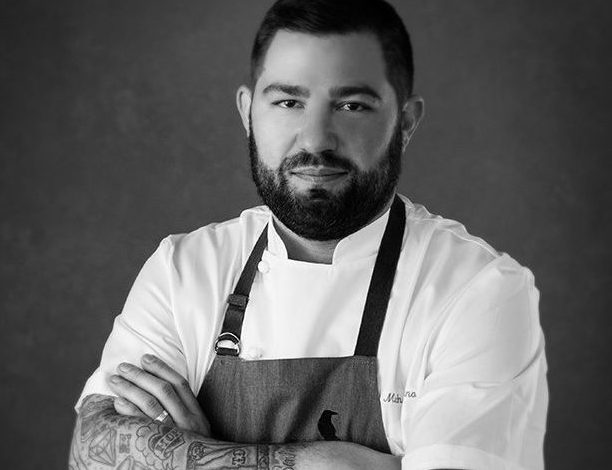 You know him, you love him—and now apparently so do the folks at the James Beard Foundation. Of course, we're talking about Michael Corvino, chef of the eponymously named Corvino's Supper Club and Tasting Room, who was just named a finalist for Best Chef: Midwest. This "short list" of nominees comes on the heels of a slew of eight local semi-finalists named last month. However, Corvino was the only local nominee to make it to the finals. As in previous years, finalist categories include outstanding restaurants, chefs, and food-centric journalism, books, and broadcast media.
We caught up with Corvino on his way back from a workshop in Napa with—ironically enough—another James Beard winner. "I was boarding a plane in Oakland with Colby Garrelts, who obviously has experience with this," Corvino says. "We were watching the live video (of the nominations) at take-off. He's basically my biggest mentor in this, and a good friend!"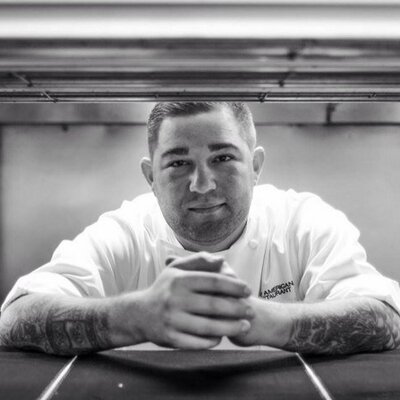 Corvino is in good company. He'll be duking it out against three chefs from Minneapolis and one from St. Louis. The region includes competitors from Iowa, Kansas, Missouri, Minnesota, Nebraska, South Dakota, and Wisconsin. "Though I believed I could and was hopeful that I would get a nomination, I am still sort of shocked, floored with emotion, nerves, and excitement," Corvino says.
For Corvino, opening his restaurant two years ago on April 1st has been quite the journey. This nomination is the icing on the cake. "We have come so far. I am proud of my team here at Corvino. It is amazing to see their pride, how they believe in this place," says the popular, tattooed chef. "It is the culture and the team here that pushes and maintains the quality and hospitality that gets us here. And especially my wife—our GM, and wine director, and marketing, and PR director, and our HR department, and—for carrying this restaurant and for carrying me."
The James Beard Awards Gala is scheduled for Monday, May 6, in Chicago. Good luck, chef!