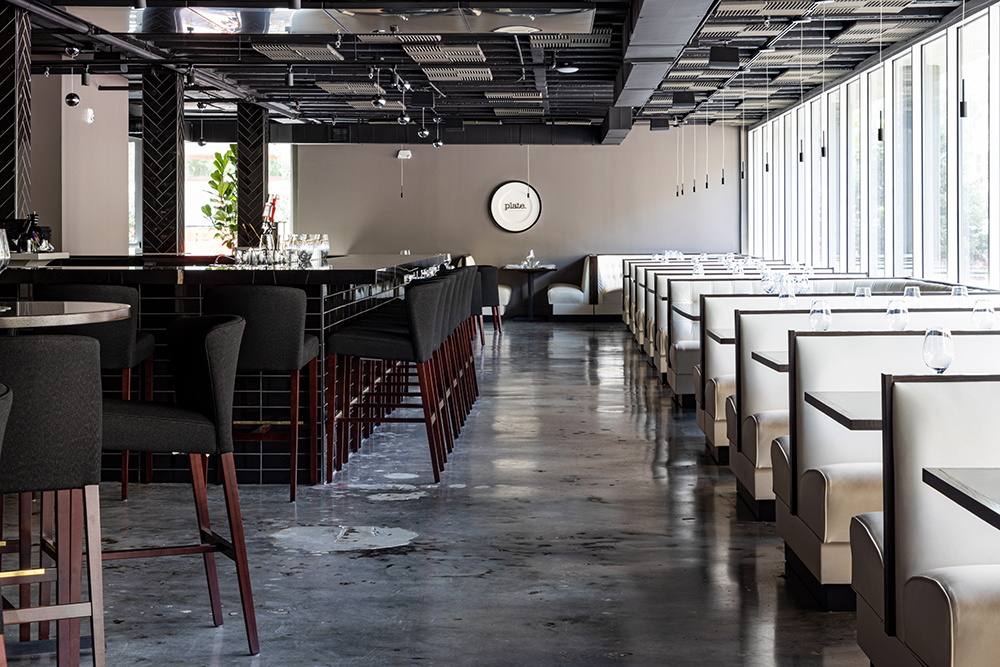 There's no sign hung up outside a few weeks after the opening, but the wine is waiting to be poured at Plate.
Following a two-year hiatus after the original Plate location burned down, owners Christian and Andrea Joseph can be forgiven for skipping the signage and getting straight back to the good stuff at the reincarnated restaurant, now down the road from its original Brookside address.
The decor will feel familiar to Plate fans. It's a much larger and less intimate space, but the design is still sleek and minimalist with a few more modern and industrial flourishes, like concrete floors and a wall of windows looking out over 63rd Street. Also new is Fiamma, a late-night lounge inside the restaurant where guests can linger over cocktails and bites. Defiantly named after the Italian word for flames, the lounge is open Friday and Saturday nights.
Executive chef Brian Mehl is back, but while the menu has a similar feel, it's been overhauled for Plate 2.0, featuring just a few holdover dishes. Mehl leans into the modern side of the restaurant's "Italiano moderno" tagline with a few unexpected antipasti options, petite pasta portions, bold main courses and a winning wine list—boasting a smart selection of reds. Plate also serves up a handful of draft and bottled beers as well as herbaceous cocktails, such as the gin-based LBL, made with lemon balm, lavender, mint, and simple syrup.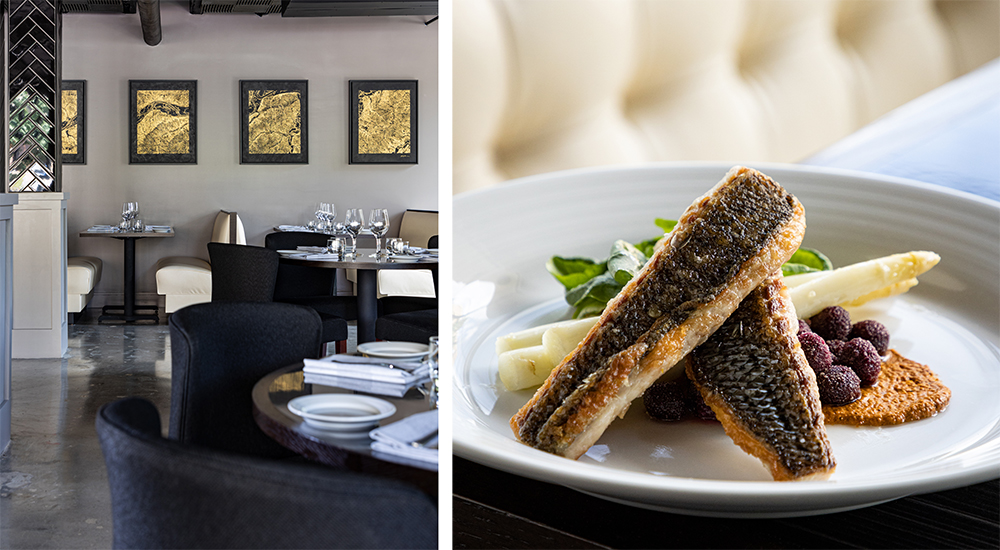 The burrata is a faultless way to begin a meal thanks to the creamy cheese's supporting players—a fragrant beet green pesto that delivers the flavor of the traditional sauce while feeling a little lighter—grappa-soaked figs, and seared hazelnuts. Served alongside crostini, it's a clever combination of flavors that translates a simple joy. Other appetizers include a hamachi crudo and Bury Your Bones, a roasted beef bone with marrow and one of many dishes that bears a cheeky name.
The restaurant's pasta selections are few, but every one counts. The Pappardelle Incredible, featuring fresco oregano pappardelle, slow-roasted pork shoulder ragout, and Parmesan, made the jump from Plate's old location. Among the items joining the lineup are Bone and The Hare, sheets of pasta stuffed with braised rabbit and folded into ornate hat-shaped delights. The toothsome pasta is served in a rich bone-marrow brodo and finished with wood-smoked olive oil and a single shaving of truffle atop each of the four cappellacci that come per order. Despite its relatively small size, the dish's deep and complex flavors make it surprisingly satisfying.
For more filling fare, there's a handsome array of heartier mains. Up a Creek showcases one of the most beautifully cooked salmon filets you're likely to find in Kansas City, accented with a red pepper pistou, while the Hello Agnello pairs charred Colorado lamb chops, cooked to a vivid pink, with sage gnocchi. The decadent meat packs so much flavor that you'll be forced into a brief existential crisis—is it impolite to publicly gnaw on bones at any place other than a barbecue restaurant? And more importantly, do you really care? The gnocchi, slightly colored on the outside but pillowy within, are a subtle complement, as are the buttery, smashed pope's beans and roasted Aleppo carrots.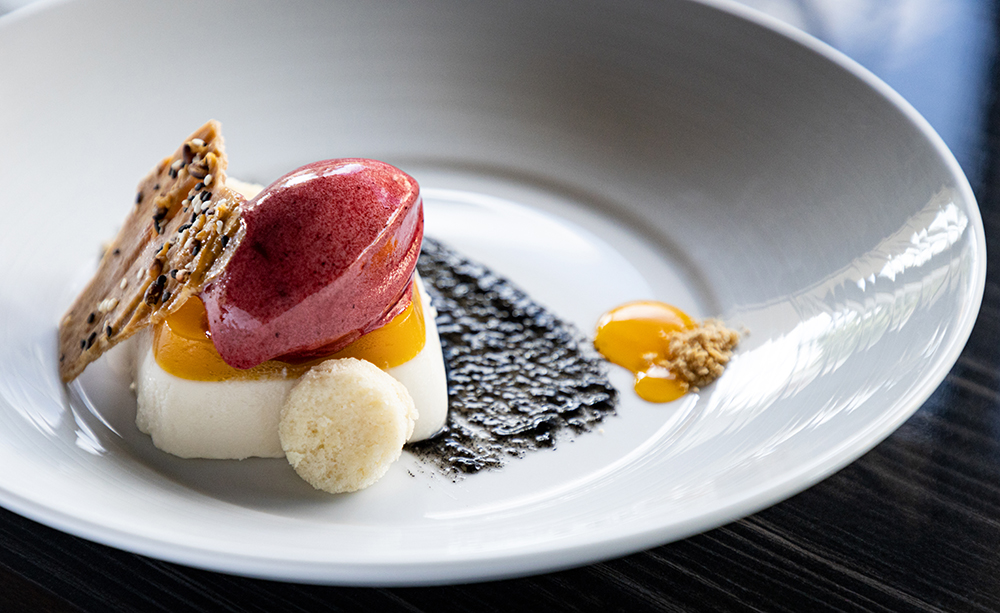 If by some small miracle, you saved room for dessert, there are a number of delectable options including a luscious salted caramel budino and a crostata with a blend of berries that veers in an unexpected direction with the addition of balsamic syrup spiked with isot, a Turkish pepper, adding a hint of heat and tang that cuts through the sweetness of the dish.
After all this time, Kansas City is hungry for what the restaurant is serving. Expect to clean your plate.