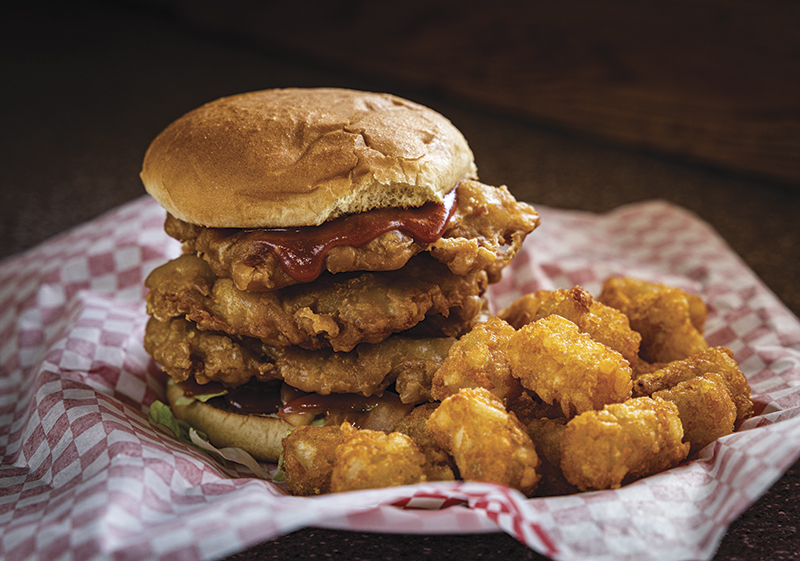 There are plenty of small, locally owned restaurants in this city that have been around for so long, consistently delivering the food they do best, day in and day out, that it is easy for us to take them for granted. They are the places that have always been there, and, we assume, always will be.
Sure, these places have regulars who are their bread-and-butter business, but for those of us who aren't regulars, we love them when we try them, but soon forget, taking the restaurant out of our regular rotation when we choose to try something new, and there is always a new place to try. That is until someone from somewhere else comes along and reminds us how great our favorite familiar restaurant is now, and, well, always has been. 
Kitty's Café is one of those places in Kansas City. 
When The New York Times came out in September with their annual Restaurant List for 2022, they named Kitty's Café as one of the 50 places in America they are most excited about right now. The gravity of that kind of recognition for a little tiny place like Kitty's hit almost immediately, with lines snaking down the block the day the article was published. It was like suddenly the whole city woke up and remembered how much they loved Kitty's Café.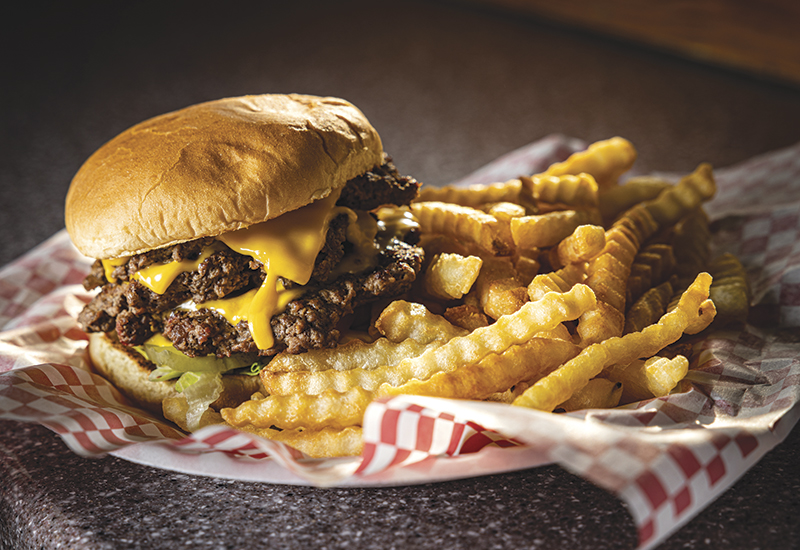 If you have never been to Kitty's Café or had their mouth-watering pork tenderloin sandwich, you may be wondering, how did this little place fly on the radar of the Times. Why is a 71-year-old lunch counter in Kansas City with no indoor seating, that accepts cash only, and serves, in addition to their pork tenderloin sandwich, a quite good cheeseburger and a few breakfast sandwiches—getting this kind of love from a major metropolitan U.S. newspaper?
The answer is simple. The people who own it care about their food and their customers, and it shows, and that coupled with luck and longevity is what we should hold up as honorable and bestow with awards and accolades.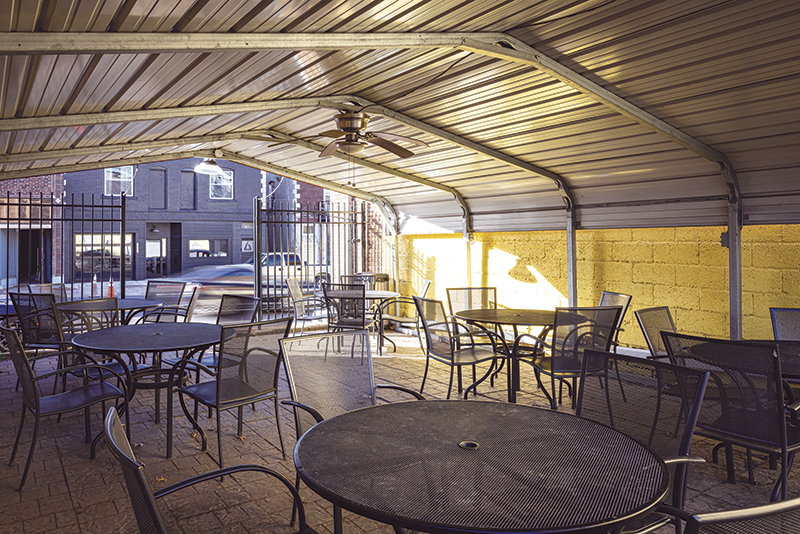 In food media, just like in society, we have become obsessed with the new and notable, the imaginative and innovative, the big budgets and big-ticket places, forgetting the humble and hardworking spots with owners who get up early every day because they know their customers are counting on them for hot food, a smile, some conversation and a "see you next time." 
That is why the list of restaurants selected by the Times this year included an intriguing mix of older and newer restaurants, all of them smaller, locally owned, and serving some type of distinct global or regional cuisine, as faithfully and honestly as possible regardless of whether it is fast or fine food. 
Kitty's Café opened in 1951 in the same spot where it still operates, a colorful cinderblock building located right on 31st Street just a few blocks west of Troost Avenue.
It was started by Paul and Kitty Kawakami, a Japanese-American couple, who moved to Kansas City after spending much of World War II in a Japanese internment camp in California. They decided to name the restaurant after Kitty, who was described as a colorful character who laughed easily and truly loved and cared for people, especially her customers.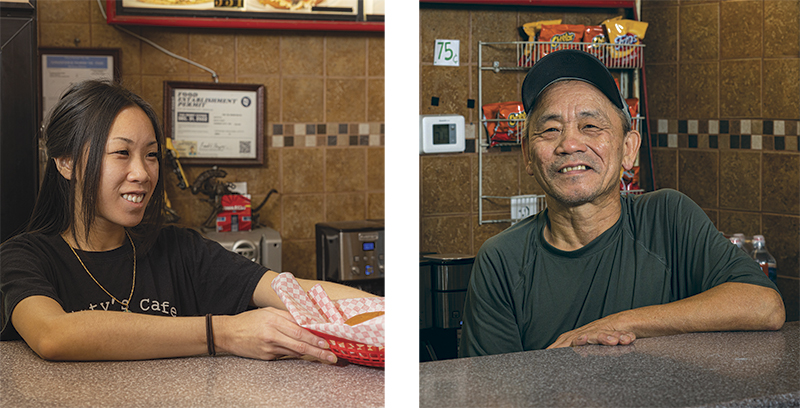 It was likely their own Japanese heritage that is responsible for their now legendary pork tenderloin sandwich, which can also be ordered today with fried chicken or catfish in place of the pork. It uses thinly sliced, but not pounded, pork tenderloin dipped into a thick tempura batter that is deep fried until crispy. Because they do not pound the pork, three crispy patties fit nicely between two soft hamburger buns. The sandwich gets a quick sprinkle of chopped iceberg lettuce, white onion and tomato on top before it is doused with a few generous shakes of their own house-made hot sauce, a key balancing ingredient in this sandwich equation. When your order is ready, five to ten minutes tops, quickly take your grease-stained brown paper bag and canned soda outside to eat under the covered patio to ensure you are eating that sandwich at its peak for maximum crunch. 
When Paul and Kitty retired in 1986, they sold the restaurant to another Asian-American owner, and here the story gets a bit blurry, until 1999 when the current owner, Charley Soulivong, who had worked in restaurants much of his life, purchased Kitty's Café and all the original recipes and has been running it with the help of his wife and kids for the last 23 years, never messing with the recipes or formula that the original owners put in place all those years ago. Kitty's legacy lives on today thanks to Soulivong's caring and capable hands.