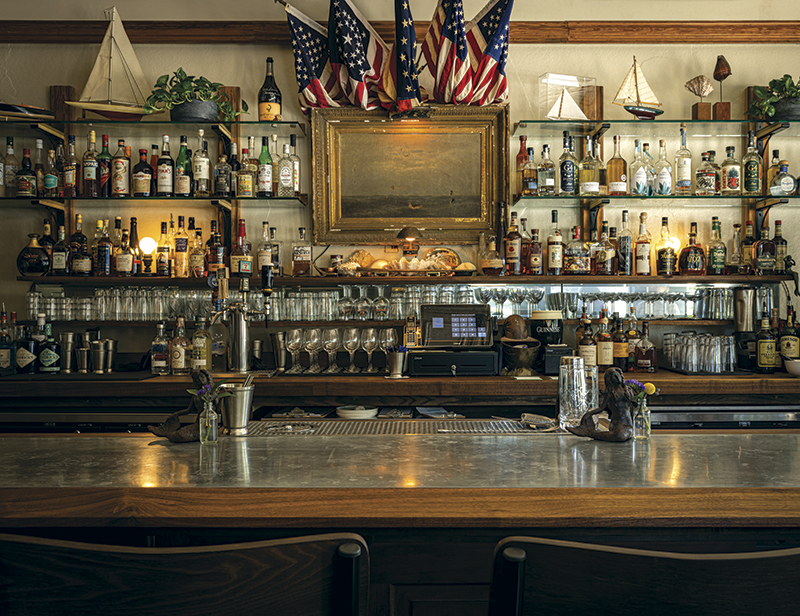 Earl's Premier feels like a restaurant that has existed forever, the cherished neighborhood spot where you've celebrated countless birthdays and anniversaries and routinely sit on the string-lit patio drinking frozen gin and tonics until the staff starts cleaning up to close.
In reality, the latest concept from Todd Schulte only opened in May. A veteran of Kansas City's culinary scene, Schulte and his business partner, Cory Dannehl, certainly know how to run a restaurant, and they smartly tapped another notable industry figure, Sarah Hogan, to serve as the director of hospitality and beverages. Their combined experience shows, and the East Brookside spot has an ease to it, from the menu design to the quality of the food and drinks to the level of service that feels effortless mere days after launching.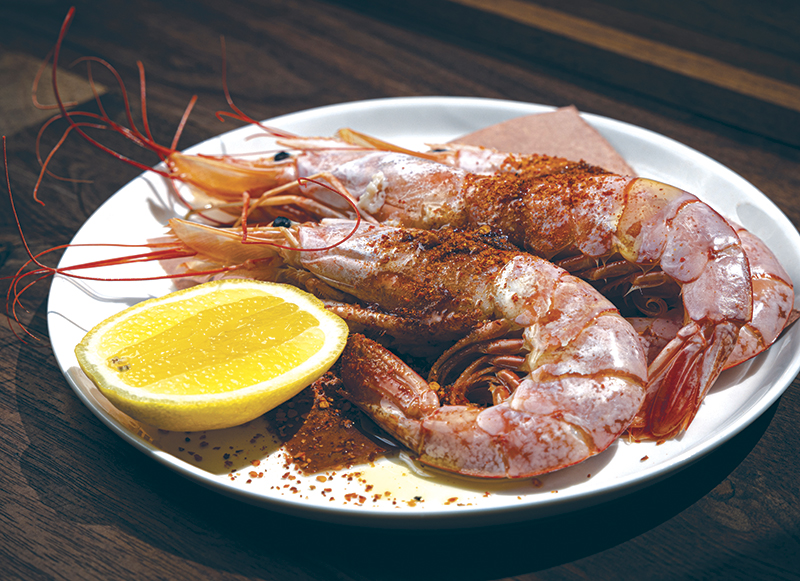 Earl's Premier is housed in a narrow building with the bar and kitchen on one side and seating on the other. Despite the close quarters, it doesn't feel cramped, merely quaint, especially as you take in your surroundings. Model ships dot the space, along with other seaside-inspired flourishes: a wreath of seashells, the small masthead from a ship, and a collection of vintage-looking American flags arranged over the bar.
Under Hogan's leadership, the bar program stands out with an impressive assortment of wines, spirits, beers, and some superb signature cocktails featured on the menu. The aforementioned frozen gin and tonic should be the drink of the summer—made with J. Rieger Co. Midwestern Dry Gin and tonic, it's light, lemony, and ice cold but not frozen solid. Meanwhile, the X's and O's combines agaves, Génépy, strawberry, and lime for a cocktail that checks every flavor box you could want in a summer refreshment with depth and creativity, and several nonalcoholic drinks ensure nobody feels left out of the fun.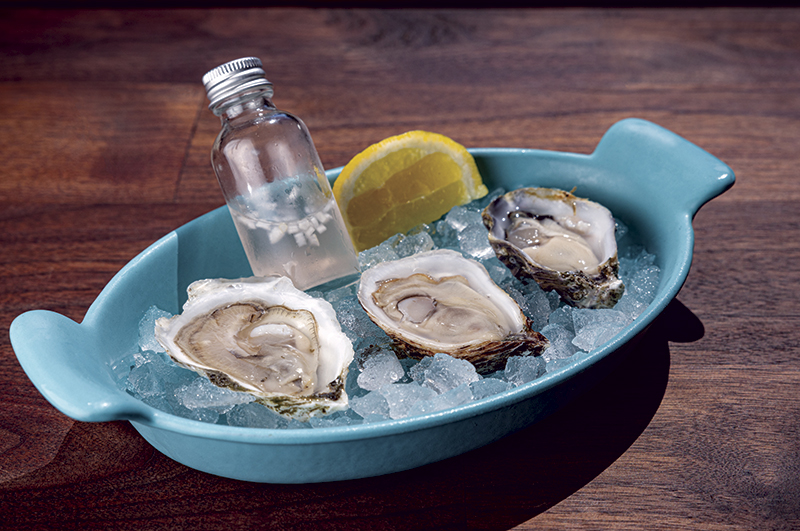 In landlocked KC, seafood is often treated as high-end and luxurious, but Earl's embraces a relaxed, New England-style approach. Here, seafood is respected and celebrated, but it doesn't feel exclusive; shorts, sandals and T-shirts aren't out of place.
Schulte keeps the dining menu small and seasonal, so expect a certain degree of variability. For instance, today's crudo features buttery, rich slices of scallop with paper-thin cucumber and radish, a glug of high-quality olive oil and a gentle sprinkle of salt. It's executed with precision, but it also is just plain good—it's a joy to experience the medley of flavors and textures. Earl's also serves up oysters on the half shell and a take on shrimp cocktail with avocado and salsa Mexicana. 
For a richer starter, the Ipswich clam dip is creamy with a hint of seafood flavor and crispy house-made potato chips for dipping. Other options include a fresh herb guacamole with blue crab, New England clam chowder with fried saltines, and several salads.
The seafood adverse will be relieved to see a classic cheeseburger on the menu as well as the piri piri-spiced EP chicken, both served with superb French fries. The fried oysters are craggy, crispy nuggets of goodness that are delicious on their own but burst to life with a squeeze of lemon and a dab of tangy green-garlic dressing. Every dish is plated with finesse (though never pretension), but the Bangs Island mussels are particularly arresting, with a stack of offsetting slices of grilled bread perched on top of the bowl. The mussels take on much of the roasted tomato and garlic confit flavor from the broth, along with the mellow spice of the chorizo.
Earl's also serves up nightly specials well worth checking out including: tacos on Yoli tortillas on Tuesdays; Cioppino Fridays and Lobster fra diavolo with hand-cut pasta on Saturdays, plus a handful of desserts. Like everything else on the menu, the Atlantic Beach pie (in a jar) and the soft-serve ice cream cone with rainbow sprinkles feel a little nostalgic for a different time and place, and yet still totally aligned with the restaurant's location in the heart of Kansas City.
Whether Earl's Premier takes you back to seaside summers or simply satisfies your oyster craving, it's a restaurant you'll want to revisit again and again.