Sponsored content:
When the pandemic hit mid-March, Rob Magee, the owner and head chef at Q39, had to think quickly. Despite the fact that his two dining rooms were closed to the public, the phones were still ringing off the hook with to-go orders.
He's not even kidding.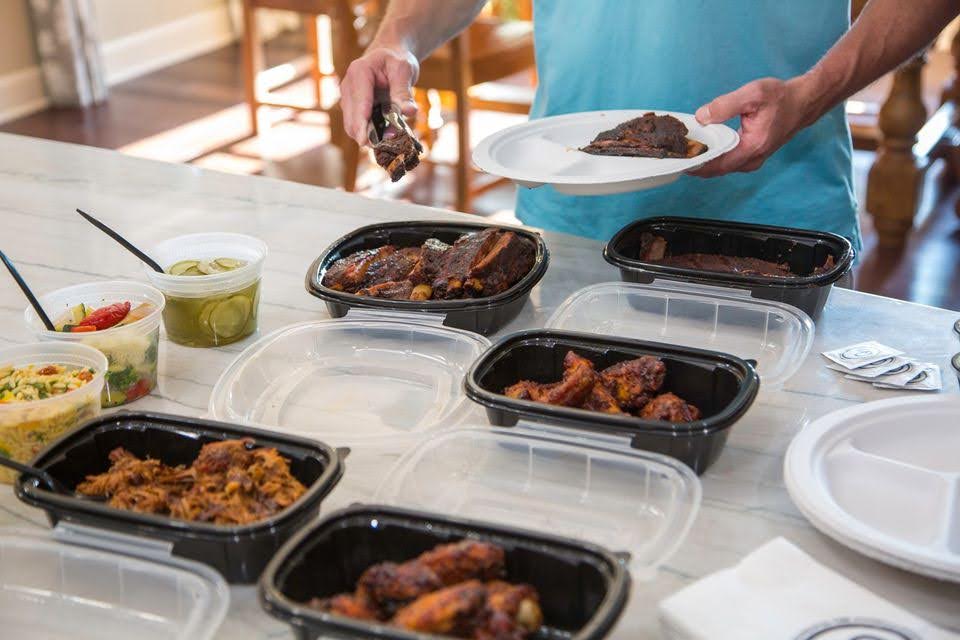 "Carry-out business remains tremendous—beyond tremendous," he admits. "Between April through Labor Day, we doubled the to-go orders we had from previous years." The Q39 team quickly reconfigured the kitchen and "re-engineered the to-go area. Now we serve both the dining room and carry-out orders from the same area," he says. "We're perfectly set up now to serve our amazing food to a large amount of people—and in a timely fashion."
It also helped that Q39 had launched their online ordering right before Covid-19 hit. "That made all the difference," he says. "Now we'll walk your meal straight to your car. Curbside delivery. It couldn't be easier." Because of sheer volume, Q39 doubled down on hiring new staff. "Between kitchen staff and expo staff, we quadrupled the number of employees helping with carryout."
Learning Experience
When Q39 opened seven years ago, it gained good word of mouth right from the start. When the perpetually busy restaurant went dark for a couple of months this spring, Magee used the time to shake things up. "What a learning experience it's been," he says. "We're certainly not losing any momentum with our to-go orders. Instead, we're just ramping back up our dine-in guests. Overall, when this is done—we're going to be a better restaurant."

BBQ Meal Package Takes Off
To appease the masses of hungry barbecue patrons, Magee created a mouth-watering Q39 Tailgate Package that serves four or more people with their choice of two of its award-winning meats and three delicious side dishes. "It's the best of the best and ordering could not be easier," he says. "We're going to box it all up—plates, napkins, utensils—all you have to do is lay it out. You just need a table—well, and an appetite."
Magee and crew developed their barbecue meal packages at the beginning of Covid. "Specifically Easter," he says. "By Mother's Day, we had it perfected. Now we're giving our guests exactly what they ask for. For $17 a person, it cannot be bea." (PS. Magee is a fan of his baked beans and potato salad. "Our sides are plentiful—enough to feed your crew," he says.)
Magee's talented culinary staff continues to hone items on their menu, but he says that a smattering of new recipes are on the horizon. "We're developing a few new menu items set to debut around March," he says. And while he wouldn't be specific, he did mention his newfound penchant for barbecue pork bánh mi. "We're definitely thinking outside the box on that one," he says. "And we're trying out some smoked pork belly potato skins. I love doing traditional items with a twist."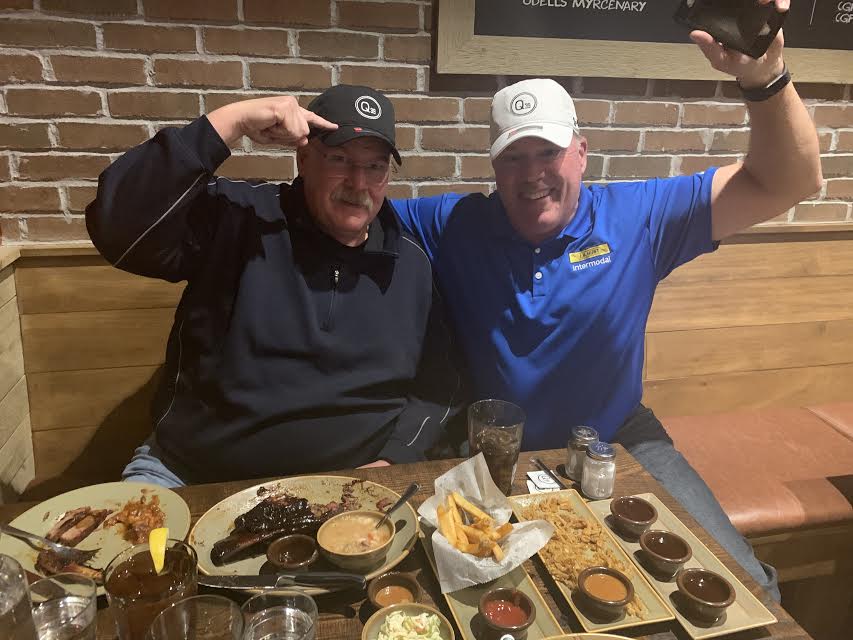 Shhhh! Secret Menu Alert!
Ever since the Chiefs won the Super Bowl earlier this year, Magee has unofficially offered an Andy Reid special to guests. "Burnt ends, Q39 spiced onion straws served with barbecue aioli, and macaroni and cheese. Andy orders a Diet Pepsi too," he says. "The underground Andy Reid special is still going strong ever since our Super Bowl win. I love my Chiefs."

Holiday À Go-Go
Magee says holiday orders are already ramping up—and for good reason. People love good, old-fashioned comfort food that they can enjoy—minus the fuss and muss of cooking. "Our smoked turkey breast is—hands-down—the best. All turkey breast, all white meat—we put a fresh herb rub on it with our Q39 seasoning and smoke it. It's very juicy—a true crowd favorite."

With a delivered catered buffet consisting of hickory-smoked brisket (and the aforementioned smoked turkey breast), guests are also privy to Magee's sautéed green beans, garlic whipped potatoes and famous mac and cheese. "I had to figure out what five cheeses would go best together," he says. "Trade secret ingredients and high-end cheeses—like Pecorino Romano. It's expensive to make, but it's worth it for the guest."
Wings and Things
Years ago, Magee won a Best Chicken Wings on the Planet contest sponsored by Tyson Chicken. Overnight, his widely recognized wings became world-famous wings. "In honor of my win, you'll see I still call them 'The Best Chicken Wings on the Planet' on my menu," he says. "I've never caught any slack for that."
The secret, says Magee? "I finish them off on the grill. And the barbecue sauce will caramelize. And then I barely toss it with any sauce after that. That leftover sauce that sticks on your fingers? You'll want to lick it off—just make sure your hands are sanitized. Safety first," he beams.
Speaking of the pandemic, Magee is looking forward to getting back to business as usual, but, in the meantime, he's adjusted to his new normal. "Our guests want something easy that doesn't require much effort," he says. "We're here to do all the cooking. All you have to do is enjoy."