Ah, Thanksgiving. The one day—you know, other than the Super Bowl—you get to eat yourself into complete oblivion. Some people enjoy finding the perfect recipes and the endless food prep that goes into creating a feast. Others are way less inclined and enjoy dining out. If you're—gasp!—considering breaking tradition to eat at a local restaurant, then make it count! We've sussed out the perfect places for you to try. These restaurants promise a divine dining experience. They'll do all the heavy lifting for you. No fuss, no muss and no, repeat, no clean-up afterwards. Here's our Top 8 Turkey Day Restaurants: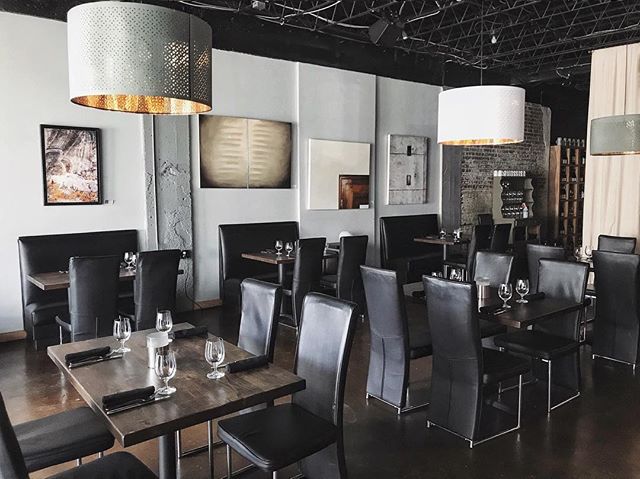 #1-Long before a slew of restaurants jumped on the Thanksgiving bandwagon, Affäre in the Crossroads was already setting the gold standard for stuffing yourself silly. The German-centric restaurant is once again pulling out all the stops this November 22nd. "We're doing an amazing pre-set menu," says owner Katrin Heuser. "Four courses with wine pairings available." We've seen the menu. It's wildly decadent. Even the amuse bouche of wild boar pâté with rye bread toast and berry Rumpotf sounds indulgent. It's one of their busiest days of the year and it's all hands on deck for the staff. Open from 12 p.m. – 9 p.m., reservations are preferred. $54 per adult.

#2-Chaz on the Plaza is certainly upping the ante this year. First of all, they're unveiling their new executive chef, Shawn Hartwig, who has whipped up a special four-course prix fix menu. Festive options include pumpkin bisque, butternut squash ravioli, slow-roasted turkey, USDA prime rib and choice of seasonal desserts. Their to-die-for Thanksgiving menu is available from 11 a.m. to 7:30 p.m. $50 per adult, reservations are required.

#3-It's oh-so apropos that Cafe Trio is third on our list. Our Top 3 reasons to visit them on Thanksgiving? 1) There is no better vantage point to see the Plaza lights illuminate than Trio's enclosed, heated patio. Bonus—Champagne toast when they flip on the lights! 2) Besides their outstanding bistro menu, they'll also feature a traditional turkey dinner with all the trimmings. And 3) If you've never been to Café Trio, brace yourself for the most over-the-top Christmas decorations you've ever seen. It may be the single most festive restaurant in the metro. Trio will be taking reservations from 2:00 p.m. – 6:30 p.m. with regular menu pricing.

#4-It's comfort-food heaven at Lidia's Kansas City in the Crossroads. Their new executive chef, Cody Hogan, is cooking up a special four-course menu featuring dishes like butternut squash ravioli, beef short ribs braised in red wine, roast turkey breast and braised turkey leg. Oh—and did we mention the family-style dessert platters that offer up pumpkin tiramisu and apple torta with cinnamon cream? The Thanksgiving menu is available from 12 p.m. – 6 p.m. Cost is $55 per adult. Reservations are required.

#5-Dining south? Ignite Wood Fire Grill in Lenexa is throwing their inaugural Thanksgiving buffet feast which they "hope will not only become our tradition, but also your family's tradition," says COO Bradley Gilmore. On the menu? Maple mustard-glazed ham, prime rib and their slow-turned rotisserie-style turkey, all prepared, sliced and served along with your favorite side dishes. "Don't forget the chocolate fountain and pie station for dessert," says Gilmore. Open 11 a.m. to 7 p.m. Price is $29.95 for adults and $11.95 for children under 12. Children 3 and under are free.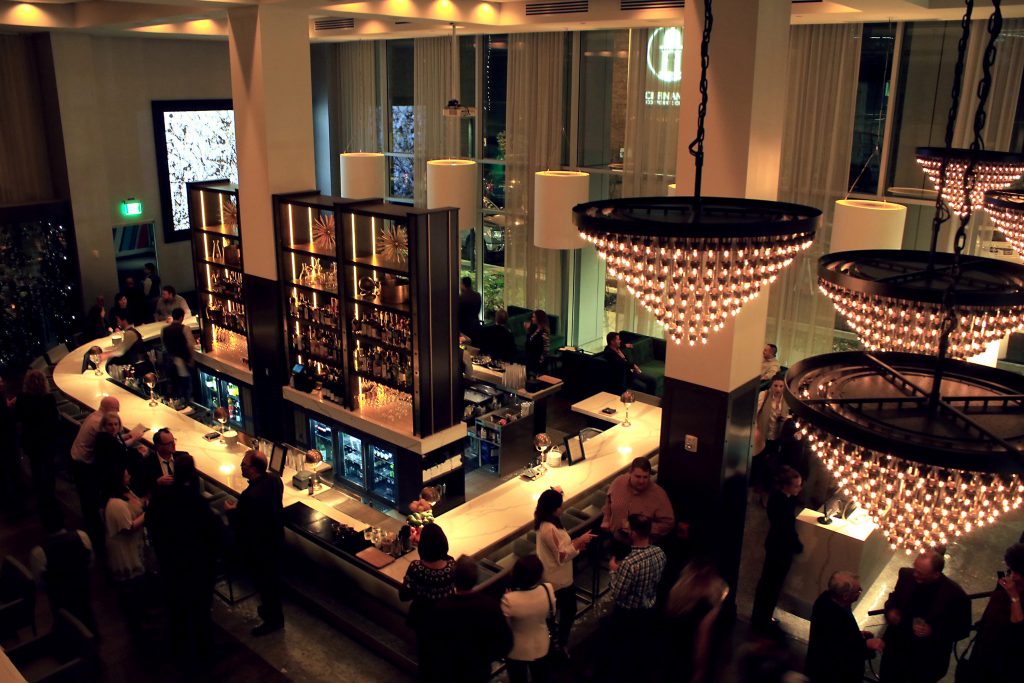 #6-Thinking upscale? Look no further than Stock Hill just off the Plaza. They're featuring a nostalgic, yet modern menu. Even better? They are open all day long. From 11 a.m. – 3:00 p.m., you can get your brunch on with an extensive buffet. At 4:30 p.m., they'll switch over to their full dinner menu. If you need a break from your family—which you will—the bar is serving a tasty bar menu from 4:30 p.m. until midnight along with some live music. Plus, they're just a hop, skip, and jump away from the Plaza lighting ceremony. Bliss. Be sure to make your reservations though.
#7-We do love us some Grand Street Café for Thanksgiving, but we heard their reservations are filling up so fast at both their Plaza and Lenexa locations that you may be scrambling to get in. Nevertheless, we'd risk it for their elaborate Thanksgiving Day buffet that features turkey, ham, and prime rib, along with a slew of decadent sides and an endless array of desserts. (Yes, Virginia—that means you better save room for dessert!) Open from 12-4 p.m. and reservations required. Price of buffet is $29.95.

#8-NSK! NSK! NSK! Want a little dance music with your dinner fare? Zócalo on the Plaza promises a full-tilt meal complete with a DJ. (Shout out DJ KFAN!) Not only will they be offering their full dinner menu for you to try starting at 4 p.m., you can catch the Plaza Lighting Ceremony nearby. If typical Thanksgiving fare isn't your bag, then Zócalo's Mexican offerings should appease you. They've even got a late-night menu starting at 10 p.m. to close if you need some 'ritas and nosh before tackling Black Friday. Bless you­, Zócal­o—you think of everything.