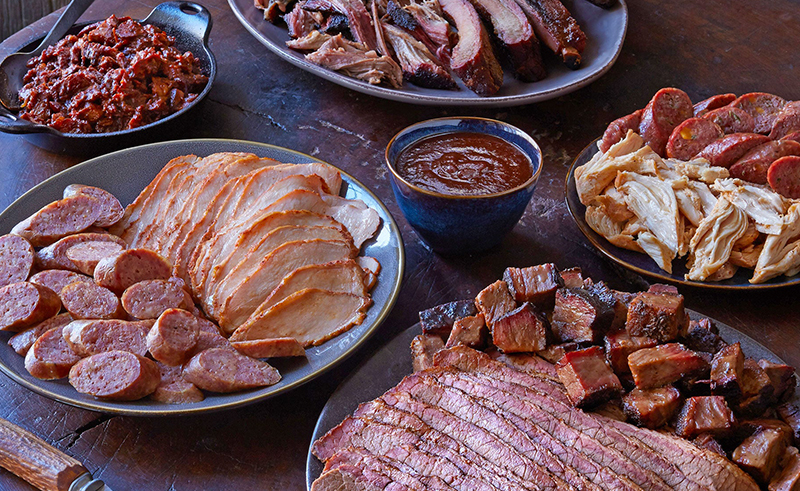 Daniel Vaughn thinks Kansas City is overdue for a barbecue renaissance and that local pit masters need to look to Texas to make that happen. Vaughn is the "Barbecue Editor" for Texas Monthly magazine and has written voluminously and traveled widely in the study of his passion of smoked meats. 
Vaughn hammered that point ad nauseum in his recent article in Texas Monthly that gave a resounding "Meh" when assessing the majority of Kansas City's barbecue joints and restaurants: "And if you think the state-versus-city comparison is unfair, let me clarify: every major city in Texas has a stronger lineup of excellent barbecue than Kansas City," he wrote.
It must be nice to be able to hop a plane to Kansas City when the hint of something new and different has emerged, which he notes that he did on several occasions. ("Daniel Vaughn is coming! Make sure he doesn't get preferential treatment.")
To be fair, Vaughn does shine the spotlight on a couple of KC's most outstanding new purveyors, notably Tyler Harp of Harp Barbecue in Raytown and Justin Easterwood of Chef J BBQ in the West Bottoms. Presentation is big in Vaughn's estimation, and he gives good grades to both, because the servings look like they came from Texas. His other big "beef" is that KC pit masters slice the brisket too thin, which is a fair point. But is thick-cut brisket really a Texas thing exclusively? I had real good thick brisket at River Road Barbecue in Louisville, KY. Wonder where they got the idea?
He made a point to hit a lot of KC's legendary barbecue eateries on one of his visits and had nits to pick with virtually all of them.  But I suspect that one could stand in line at the fabled Franklin Barbecue in Austin and finally be served a cut of meat that's overdone or sat on the cooling rack a little too long. It's just the nature of how the meat is cooked: some parts cook faster than others; hence, burnt ends. Every restaurant is going to serve an occasional plate that's sub-par. 
Vaughn approaches barbecue with obvious passion, (he gets paid for it too), and knowledge (he's eaten plenty). When something becomes your whole life, you start to obsess over the little details (a side of elote versus cheesy corn?). Most people, on the other hand, approach barbecue as lunch—every couple of weeks or so—not as a career. 
I enjoy sampling the barbecue offerings wherever I travel and have long since stopped trying to compare those meals to my favorite Kansas City Q joints. I just try to enjoy what's out there; "vive la difference" someone once said. 
The late KC barbecue purveyor, Danny Edwards said something too and it became his slogan: "Eat it and beat it."  Words to live by. 
So, pity we Kansas Citians still existing in the dark ages of barbecue, suffering through thin-sliced briskets, enduring dull presentations, choking it all down awaiting the day the Lone Star of Texas shines upon us and thickens the servings and pretties up the plate. Please pass the pork ribs while we wait. Look out Memphis and Carolinas, you're gonna get slimed by Texas Monthly.
(Leigh Elmore has been consuming Kansas City barbecue for 40 years and has lived to tell the tale.)