If carb-loading is in your immediate future, boy, do we have a new restaurant for you to try. Introducing KC Mac N' Co. which just opened Friday at Parlor in the East Crossroads.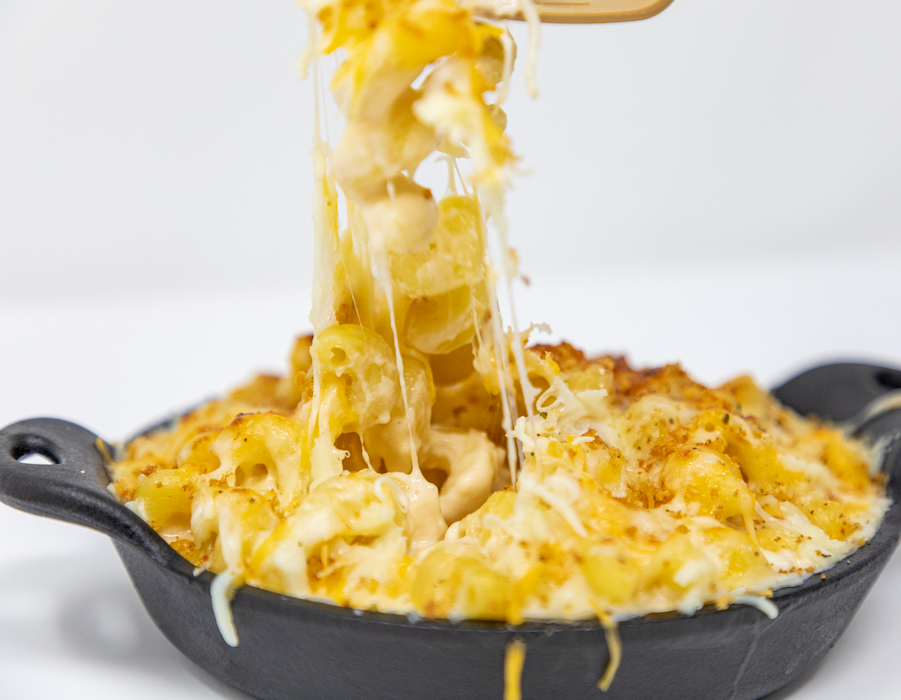 This gourmet mac and cheese restaurant has everything you could want in a decadent eatery. That's mainly because everything is slathered—and we mean slathered—with cheese. It's not for the faint of heart (or those with pending heart conditions).
As legend has it, KC Mac N' Co.'s original 2017 recipe evolved from chef Dwight Tiller II tinkering around in the kitchen. What started as a sauce for a creamy, dreamy cheesy corn recipe found new life as the base for his gourmet macaroni and cheese. "It eventually led to establishing KC Mac N' Co. in 2019," says Tiller. "We opened up in 2020 by doing pop-ups and wound up taking a chance at Parlor when they posted about kitchen openings."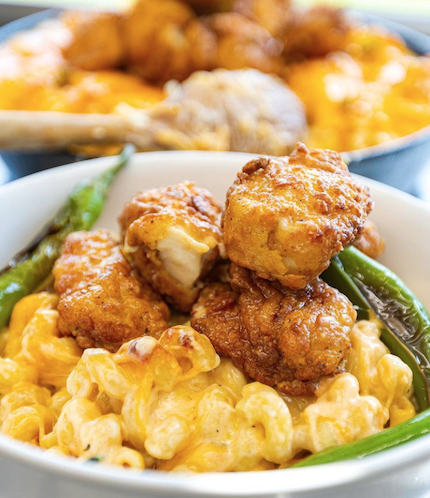 The premise of the restaurant is simple. "We're turning a classic side dish into a premium entrée," says Tiller. "When you visit KC Mac N' Co., you will leave full. The mac is a focal point of our concept."
Dishes run the gamut from sweet heat to spicy, but not too spicy. "If you like chicken, honey, and a little bit of spice, try the Signature Honey Serrano Mac," says co-partner Steven Austin. "There's a reason it's the first item on our menu."
As a city known for its barbecue food, Austin also says, "you've got to try the smoked brisket prepared by Deez Nachos KC. This is the highlight of our Cowboy Mac that is topped with fried onion straws and a barbecue sauce drizzle."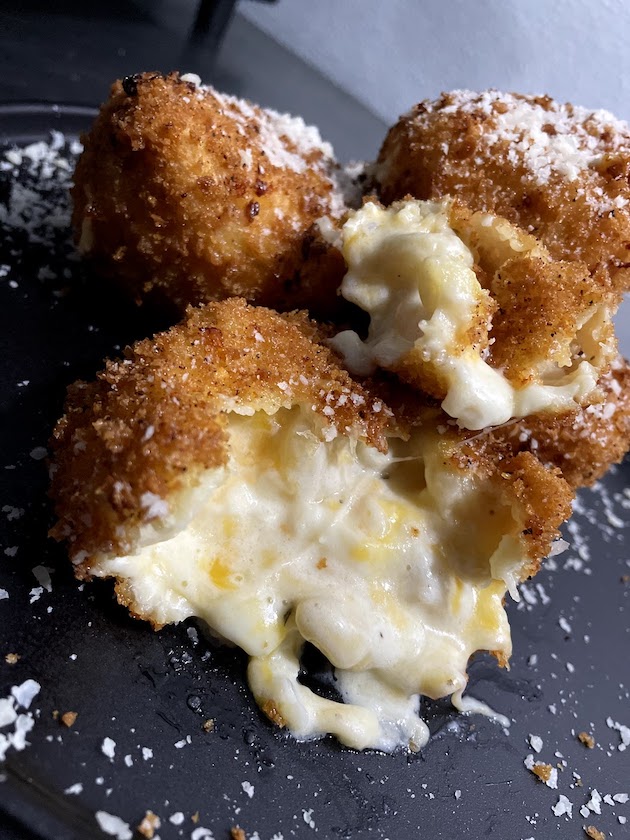 Think you can't consume two days' worth of calories in one sitting? Think again—and order the mac fritters. "A popular and tasty dish that combines a crispy texture with a creamy cheese sensation in each bite," says Austin.
If you're expecting old school macaroni and cheese, you might be a bit disappointed. KC Mac N' Co. has turned some of these classic staples on their head. Oh, and bring your appetite. "Our mac won't taste like your mom's or your grandmother's, it's truly a unique taste," says Austin.
Connect with them on Facebook or Instagram.