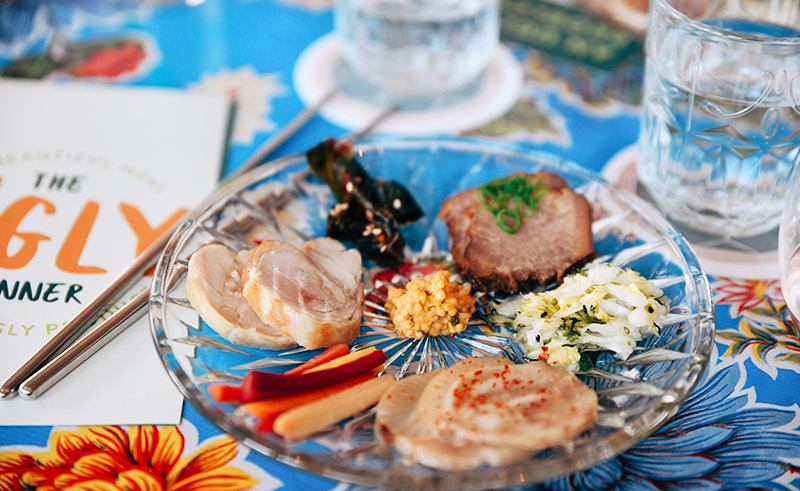 From bruised apples to funky-looking potatoes, Kanbe's Markets' Ugly Dinner Series is showing Kansas Citians how to make something beautiful out of not-so-good-looking produce.
In a six-part series, Kanbe's Market has partnered with top chefs from six Kansas City restaurants who are tasked with making a delectable meal out of "ugly" fruits and vegetables.
"We're trying to break the stigma around cosmetically flawed fruits and vegetables because these 'ugly' fruits and veggies are still very nutritionally dense," says Ali Curbow, marketing manager at Kanbe's Markets. "Our whole concept is to make a beautiful meal and raise awareness around food waste and how much, unfortunately, makes its way to a landfill because it was rejected."
From January through April of this year, Kanbe's Markets has already redirected over 213,000 pounds of produce rejected by grocery stores and restaurants because of factors like cosmetic defects, small size, and surplus.
Since 2016, Kanbe's Markets has used four paths of redirection to get such produce into the hands of people who will use it. Those paths include: corner stores and gas stations in Kansas City areas that are considered food deserts; nonprofits like After the Harvest, Just Food, and the Guadalupe Center; Lakeside Nature Center, where produce that's inedible for human consumption is repurposed to feed animals; and produce that is not safe to eat is composted.
The Ugly Dinner Series is Kanbe's Markets' newest program. It kicked off in April with a sold-out dinner at Chewology. The four-course meal was a big hit with attendees and included dishes like ugly dumplings, meat and potatoes, and strawberry and black bao bits.
"The meals are very produce forward, but the chefs can create whatever courses they want and add ingredients," says Curbow. "Katie and Andy at Chewology completely blew me away. They even used some of their kitchen scraps. Instead of throwing away the extra bits of dough used to make their bao buns, they created a dessert using the excess dough. They also featured cuts of meat that are traditionally overlooked like beef tongue and pork trotters, and they blew it out of the park."
The next Ugly Dinner will be hosted by The Campground on June 8, and Curbow says it's almost sold out—so grab your tickets here. 
Can't make the June 8 dinner? No worries. There are four other events scheduled, and Curbow is working on creating a lineup for a second iteration of the series in 2023. 
The other four restaurants in the series include Fox and Pearl (July 20), Hotel Kansas City (August 3), Heirloom (September), and Affäre (October). Watch for tickets to drop about a month before each scheduled event.
Each Ugly Dinner menu is kept a secret until the event, and we cannot wait to see what the chefs come up with.