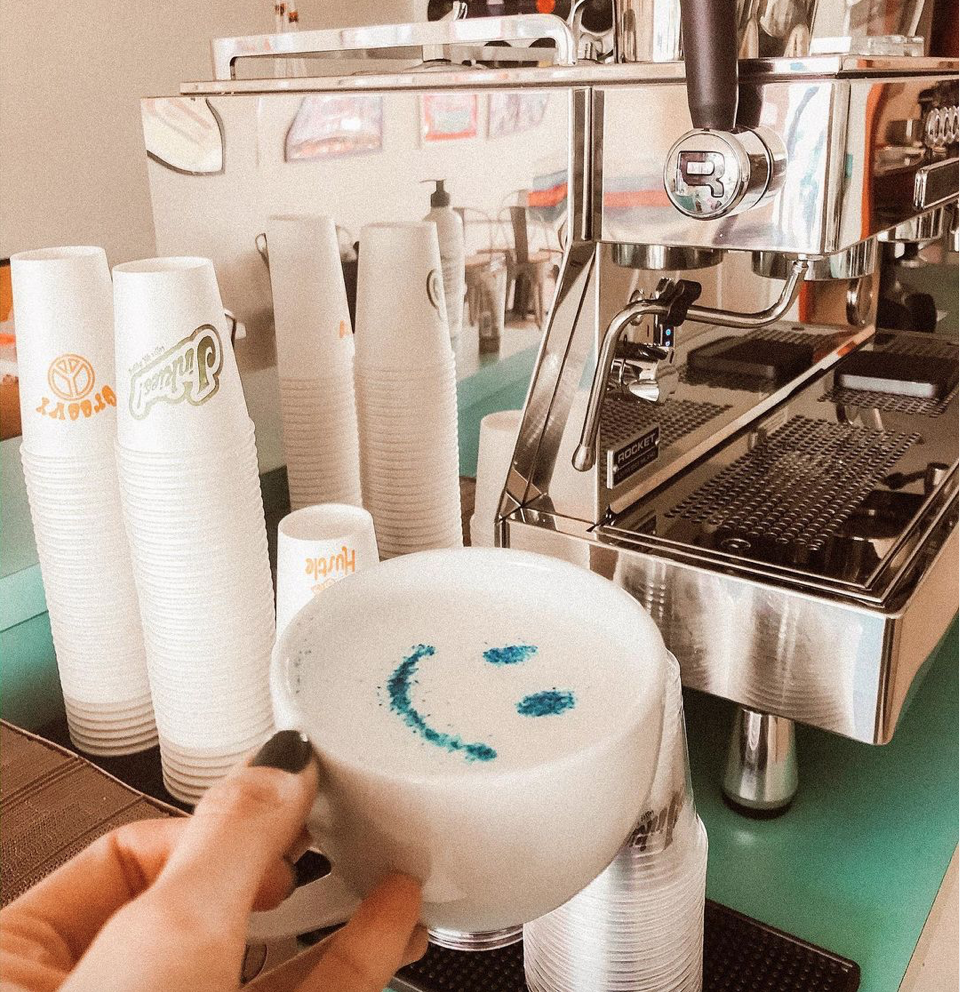 After a year and a half of planning, a mother/daughter duo just opened Jinkies! Coffee and Hangout in south Overland Park. The '70s-themed coffee house—located off 151st St. and 69 South—pays homage to a bygone era where disco balls and leisure suits were all the rage. (We spotted a macrame plant holder before we even reached the counter.) The name of the shop, meanwhile, is an ode to Velma's oft-heard exclamation in Scooby-Doo.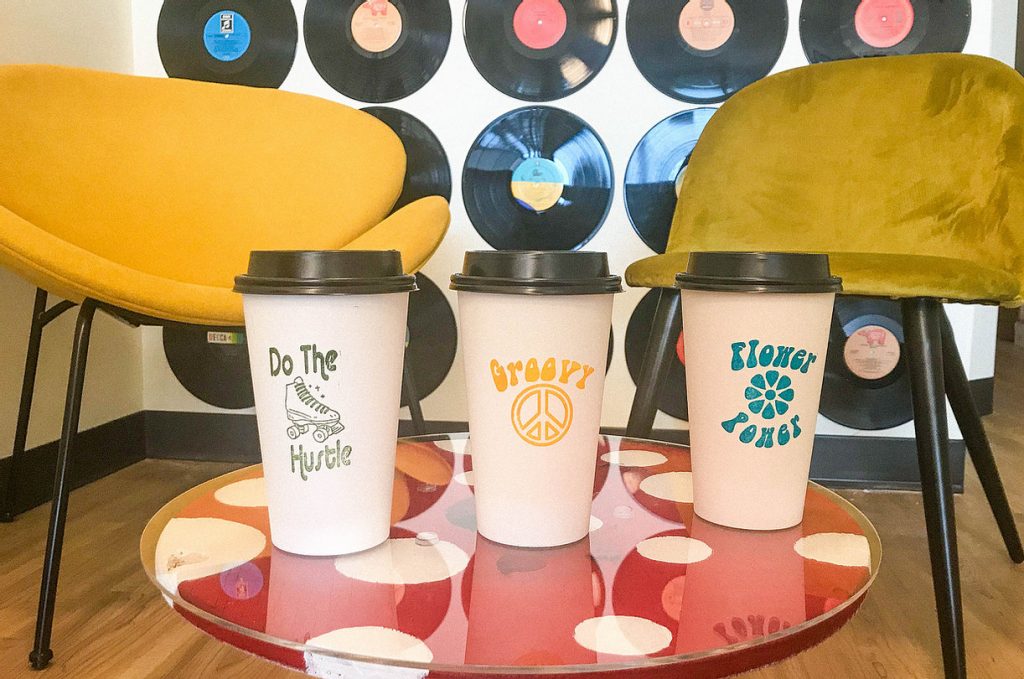 When we swung by today, we had so many questions, but we were distracted by the faint din of The Bee Gees in the background and the gigantic Charlie's Angels poster inside the door. So we perused the menu at the coffee bar, which features both Blip Coffee and Hugo Teas, and quickly got acclimated with mom Lisa and daughter Madi Dombrowski.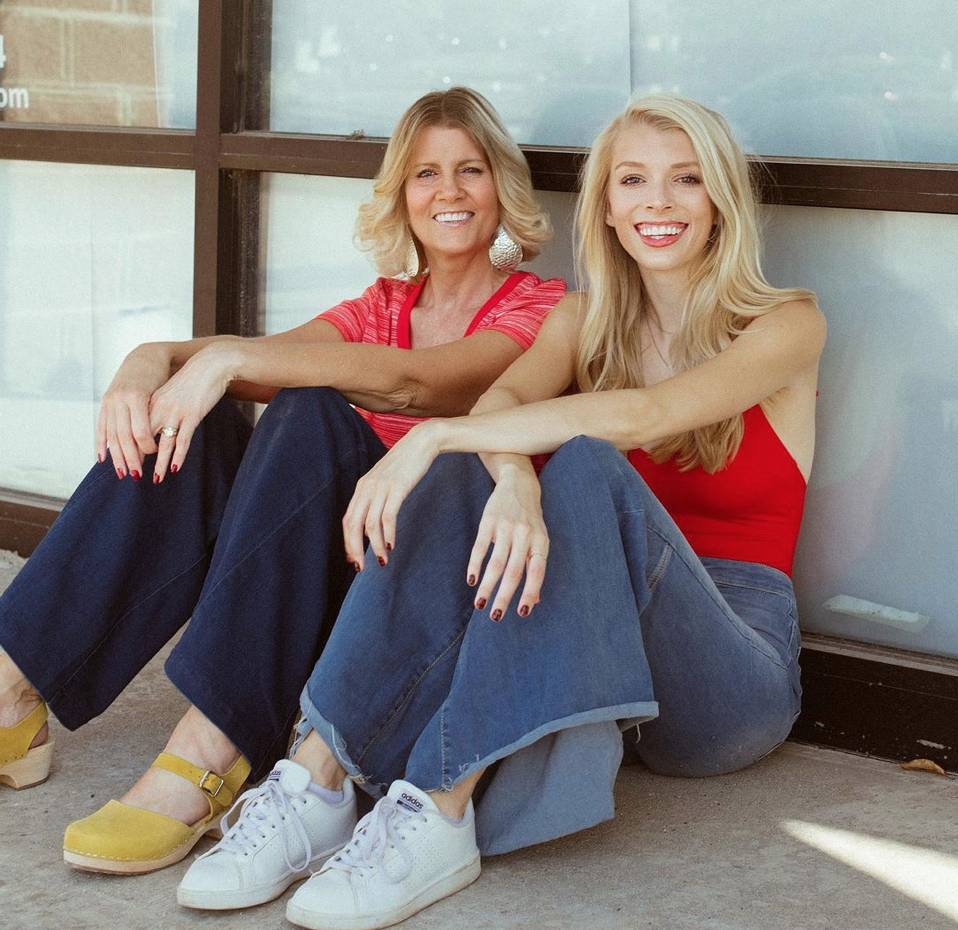 I love a good theme coffeehouse, but what's the allure with the '70s?
Madi Dombrowski: "My mom grew up in the '70s and it was one of her favorite times in life. Growing up, she shared all things '70s with me and I fell in love with it. We wanted to create an environment where people felt relaxed and with overall good vibes.
In the '70s, there was obviously no technology or social media, so people had to actually sit down with their friends and connect with them. We wanted to bring that way of life back to the present day. We hope that the nostalgia of the era will push people to come in and sit and talk to friends without modern-day distractions. Another big inspiration? That 70s Show has always been our favorite show and brought lots of laughs—so our shop has many references to the show in our decor."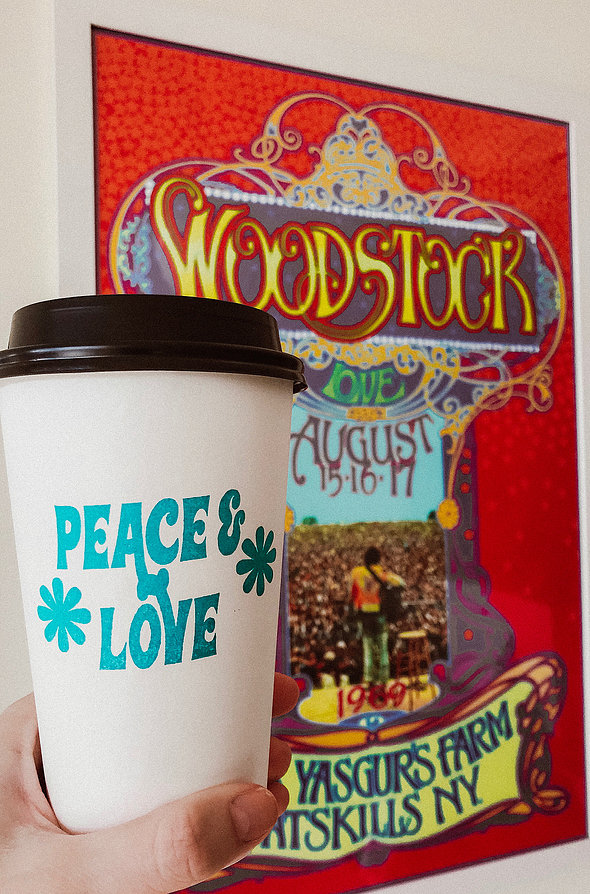 What has response been thus far?
Lisa Dombrowski: "Response has been great! There aren't any local coffee shops as far south as we are, so the number one comment we've received is how nice it is to have a local shop close by. Everyone has also loved the décor—and the nostalgia."
What are some of your most popular coffee drinks and/or menu items?
Madi Dombrowski: "Our most popular drink is one of our signature drinks—the Cookie Dough Latte! It includes a secret syrup that only my mom and I know. (Editor's note: Order that. And then order a second one. You won't be sorry.)
Another popular is our Strawberry Fields—which is similar to an Americano but with strawberry cream added in!"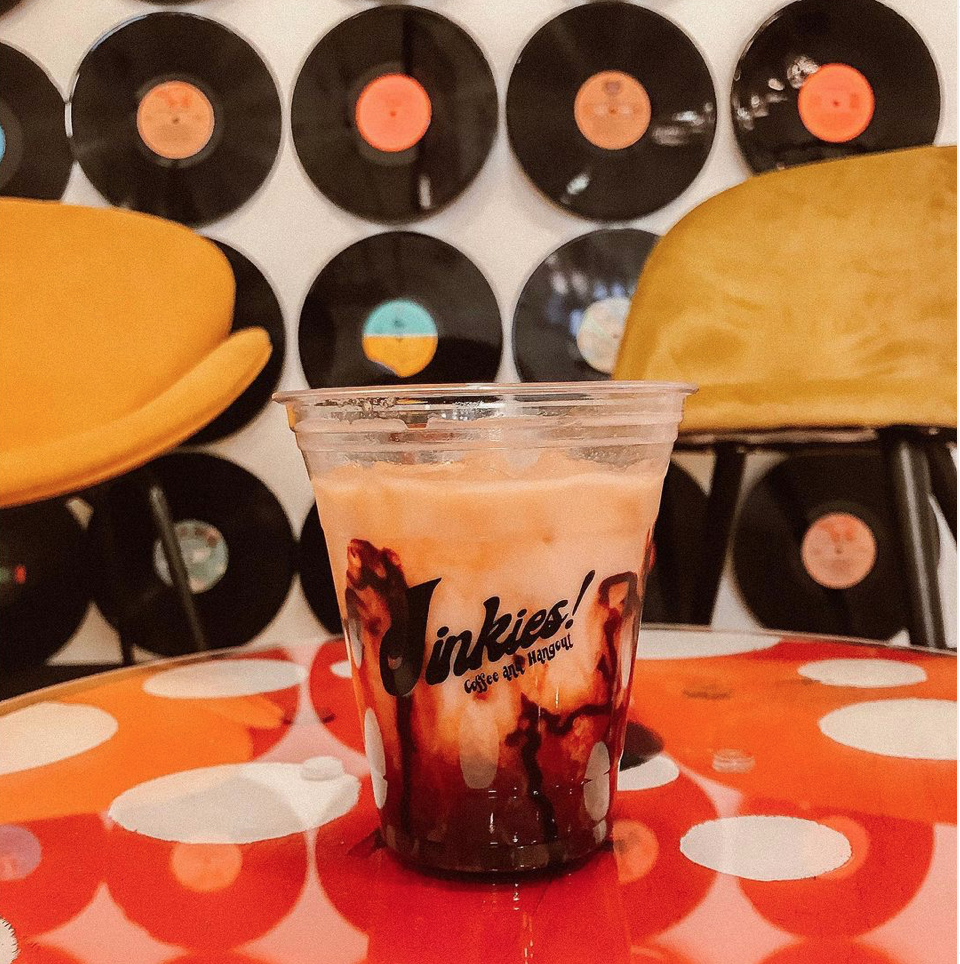 Any other groovy nuggets about Jinkies! our readers need to know?
Madi Dombrowski: "Jinkies! was really built on following our passions. We both wanted to not just follow our dreams—but do it together! My mom's outlook on life changed after battling cancer. Watching her go through it, I wanted to spend all the time I can with her. It's really been the best mix of creating something our community can enjoy and bringing back a fun, unique time!"