Culinary whiz, all-around character and local celeb STRETCH is set to be featured on Guy Fieri's new series of specials Diners, Drive-ins and Dives: Takeout Edition airing tonight on the Food Network. Fieri is poised to revisit chefs from old episodes of "Triple D" for COVID-19 updates and new recipes—including Grinders Pizza.
We caught up with the always-lively STRETCH ahead of the debut of the show for the behind-the-scenes scoop.
I hear buzz that you're going to be on DD&D tonight? What's the story?
"Yep, cool new concept. DDD Takeout—the first ever complete media (think Zoom) TV food show. There are four chefs that Guy picked for the first episode and I was lucky to get that position. It's pretty cool actually—as Grinders has been, as you know, on many TV shows.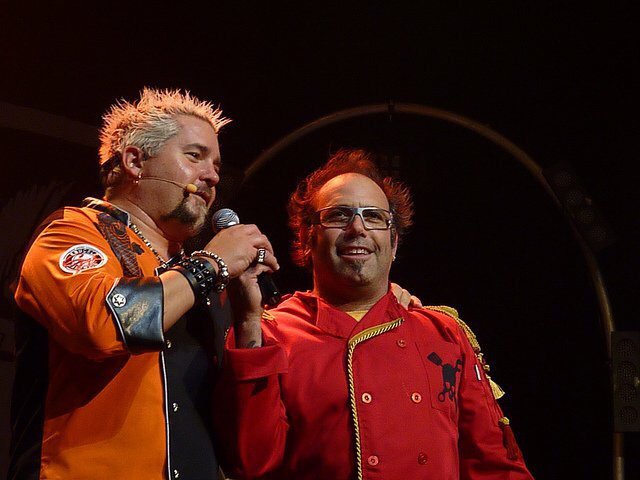 But I always have a blast when I get to do a show with Guy. We became friends over ten years ago for the first Triple D. It's just great fun when we get to hang out. He's a good friend. The other three people on the show also I have history with from Triple D as well."
So you and Guy really bonded, yes?
"He has really helped my restaurants. He's helped our community. He's helped our team. He's put Grinders on the map as well as hundreds—if not thousands—of mom-and-pop shops throughout the country and the world. That's not bullsh*t."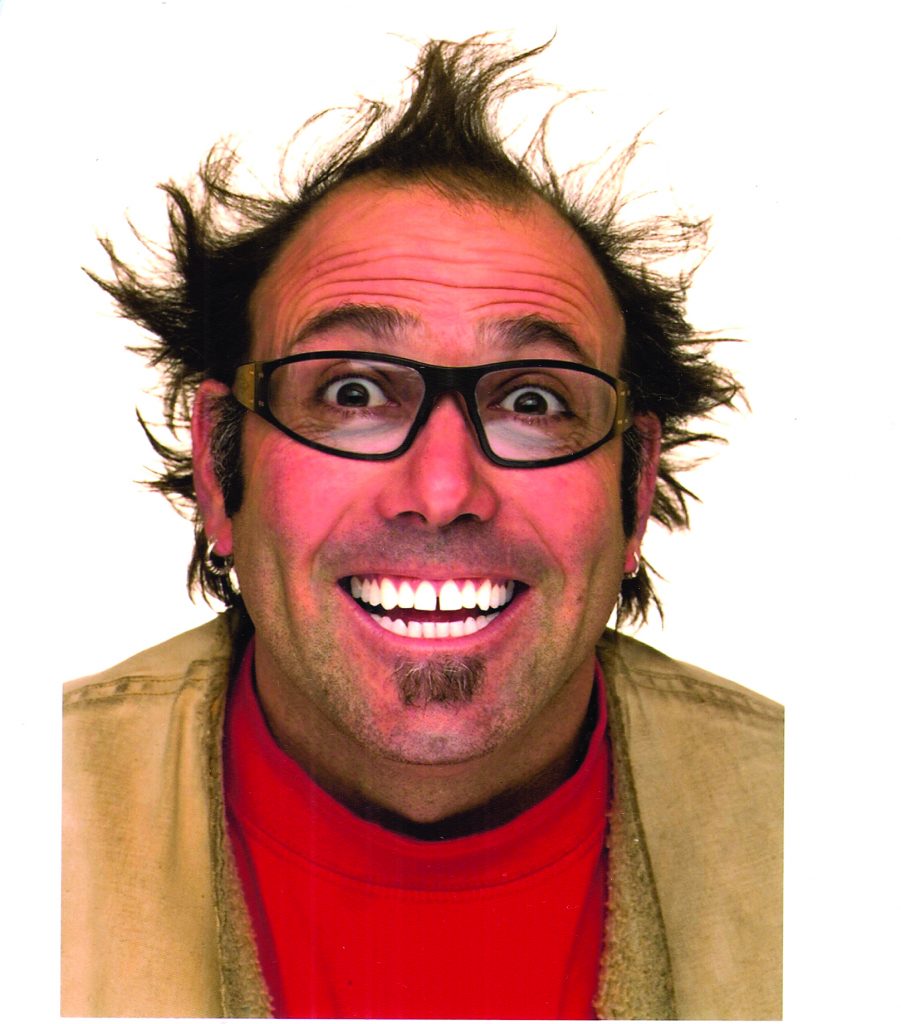 Talk to me about this weird coronavirus culture. How has your restaurant been faring?
"Everybody should be taking this seriously. We stayed open about a week after (the shut-down), but we wanted our team to feel safe and be with their families. We may open up shortly in the next couple weeks for delivery and take-out. I've been looking at other locations and other restaurants and how they're doing it. I just want to make sure it's worth it to us in the community to risk and supply food to the masses. The future of the restaurant business? Who knows what it's going to be or how it's going to be—but we have to roll with it. It's a very Darwin kind of thing."
Have you talked to Guy about everything since this all went down? What's his take on it?
"I have not talk to Guy just about this subject, but we do discuss things and he is very concerned. He has started with some big sponsors for getting money and grants for employees of the restaurant. He's really stretching out as always to the community and to his own teams. He is the epicenter of food and restaurants. He does have a voice and he does use it—as he has a lot riding on this as well.
When this is all over—and even now whenever possible—people should support as many local [restaurants] as possible. Buy gift certificates to help get everybody get through this—because we know we are nothing without our friends, family and our team that makes Grinders happen."
The new "Takeout" episodes of Diner, Drive-Ins and Dives are scheduled to debut on the Food Network starting tonight—Friday, April 24 at 8 p.m.
Want to stay up-to-date with Stretch? Follow @STRETCHartist on Twitter and Instagram.
—Interview minimally edited for clarity and content