Sponsored content:

Remember the old saying "nothing ventured, nothing gained?" When Josh Kurzban tells the story about how he and his wife, Michelle, stumbled across the perfect business endeavor while on a vacation—well, it's quite the serendipitous tale to hear. "My wife is a pro bodybuilder and our kids are college athletes. Fast food is rarely, if ever, on our diet. One day we were starving, and we checked out BurgerFi in Miami–and went back five days in a row," Josh says, laughing. "We did our research and read about the restaurant's quality, clean-food concept and reputation. We knew it would be a huge hit. BurgerFi is not fast food."

But if you think this locally-owned, gourmet burger joint just offers burgers, well, you're not living your best life. Here are eight things you don't know about the popular carnivore concept in Leawood:

8. Delivery at the touch of your finger. "Feel free to come in, but if you want delivery, we've got you covered," says Josh. "We use Uber Eats, Grubhub, Postmates, DoorDash—just to name a few. Or simply order online at BurgerFi.com or through the BurgerFi mobile app. It will be ready when you arrive."

7. Alert the media—BurgerFi is also famous for their chicken?! "It took a while for us to source the right kind of, all-natural chicken, he says. "But our customers are now ravenous fans! Get it as a sandwich served grilled or buttermilk-battered, or as a chicken tender." And be sure slather it with BurgerFi's custom sauces. (Josh's vote? Bacon Jalapeno Ranch!) Don't even get us started on their oh-so amazing Kobe Beef hot dog options too.
6. So. Many. Charities. Traipse into Leawood's BurgerFi location and you'll quickly see all the philanthropic endeavors that the Kurzban's donate to. "We're all about fundraisers. I can't say no," says Michelle. "From Big Brothers/Big Sisters to Gilda's Club, we have a wall full of charities, churches, and schools we support. You'll often see BurgerFi as a silent auction item at some your favorite charity events."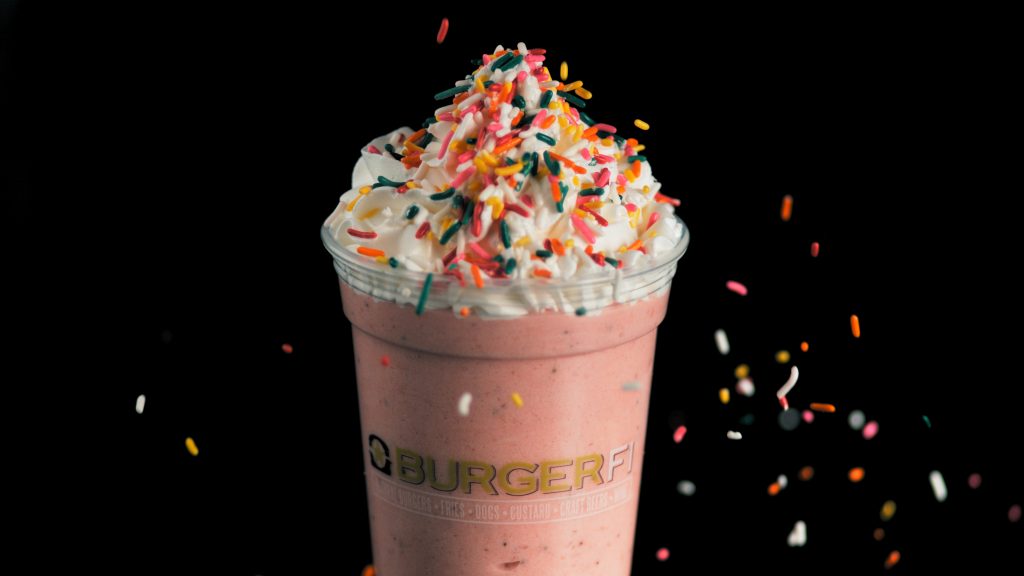 5. Save room for dessert—or at least try anyway. "We have all-natural custard. Make it a cup, concrete, or shake," he says. "Red velvet seems to be everyone's favorite. It's the perfect way to end your BurgerFi blitz!"

4. Vegetarians and vegans can unite! "Our VegeFi burger is our premier vegetarian option—our own custom recipe with 15 ingredients, including crispy quinoa, fresh- cut veggies, and white cheddar cheese," says Josh. "We've also added meat-free vegan options—like the popular Beyond Burger. We're happy to cater to a variety of dietary needs."

3. Octoberfest is coming! "It's true," says Michelle. "Every day in September, October, and November we're tying in with KC Bier Co. to launch a new promotion. Get a BurgerFi cheeseburger, personal Cryfry—our hand-cut fries and hand-battered onion ring combo—and pair it with a Dunkel or Festbier selection from KC Bier Co. for only $11.97."

2. Their environmentally conscious setting. "We're big on using upcycled materials," says Josh. "Plus, we really wanted to try and create the beach scene we saw at BurgerFi in Fort Lauderdale. That's why we have patio seating, beautiful landscaping, lawn games and plenty of local memorabilia. It's perfect for big and little kids." (PS. Kids eat free on Tuesday with an adult meal purchase! Score!)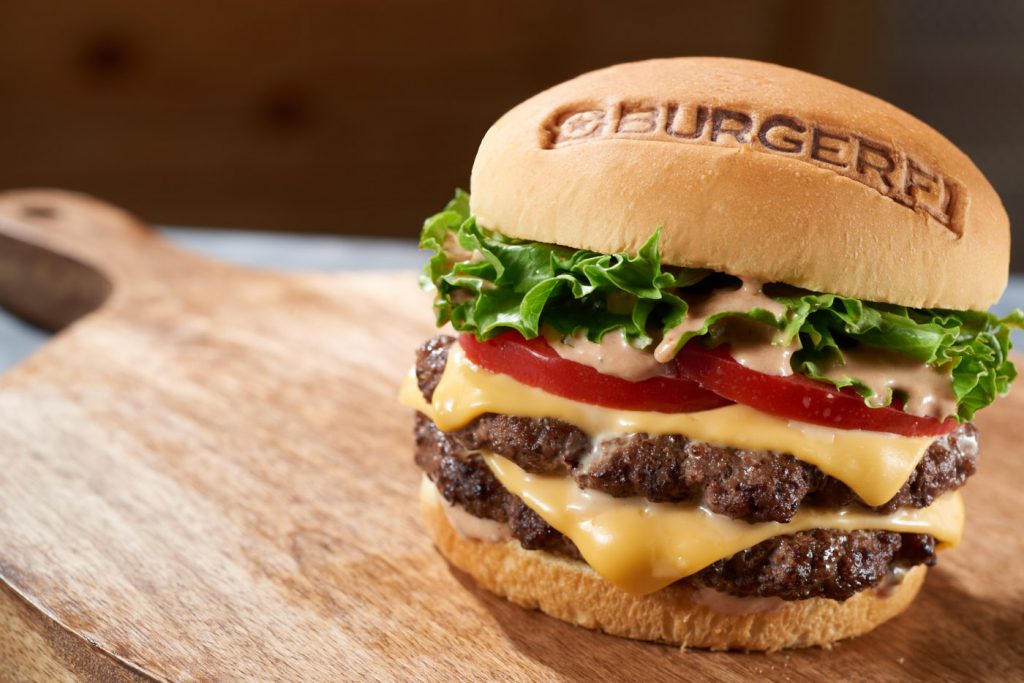 1. The burgers can't be beat—period. "Midwesterners like their red meat! Only the top 1% of the best-tasting, American Black Angus beef from the top ranches across the country meets BurgerFi's strict standards.," says Josh. "And we're big on saying no—as in no hormones, no steroids, no antibiotics." Josh's fave? "The Conflicted Burger—because I can never make up my mind. It's one VegeFi patty and one Angus patty. We even did a promotion for election day for those who are also conflicted," he says. Michelle's a fan of the Breakfast All Day Burger. "Besides the Angus beef, we add a fried egg, hash browns, hickory-smoked bacon, American cheese, and syrup. Yes, maple syrup," she says. (Don't forget to join BurgerFi's "Level Up" program for plenty of free promotions. Bring on those homemade, hand-cut fries!)