We know—Thanksgiving is still weeks away, but if you're eating out, you're going to want to score your reservations now. Here's our list of local restaurants (in alphabetical order) vying for your Turkey Day cravings.
Affäre
Adults $65 | Children 12 & Under $25
Bring the appetite—and your family. Affäre is doing an elaborate, family-style dinner—mixing and matching Thanksgiving staples along with their signature German-centric fare (like their decadent käesespäetzle, a German-style mac-and-cheese.) Choose between sage-roasted farm turkey with cranberry jam, apple-celery stuffing and velvet cream sauce, Angus roast beef au jus with squash bread dumplings, or grilled salmon filet with a cranberry beurre blanc and vegetable wild rice.
Bristol Seafood Thanksgiving Buffet
10 a.m. – 7:00 p.m.
Adults $42 | Children 12 & Under $20 (Children under 3 are complimentary)
Load up! In addition to Bristol's regular brunch buffet items, they'll be serving roasted turkey, cornbread and sausage stuffing, mashed potatoes, turkey gravy, and green beans. Reservations are highly recommended.

Café Trio
2 – 6:30 p.m.
Prices vary
Get lit! In celebration of the Plaza Lighting Ceremony (and their spectacular switch-flipping views), Café Trio will be offering a traditional Thanksgiving menu feature, homemade desserts and delectable side dishes. (PS. They had us at horseradish mashed potatoes, pan-roasted brussels sprouts and—what?—brioche stuffing!) Café Trio will also be offering its full menu as well.
Grand Street Café (both metro locations)
Noon – 4:00 p.m.
$32.95 adults | $12.95 kids 10 & under
Once again Grand Street Café is pulling out all the stops on their elaborate buffet featuring everything from turkey to prime rib to ham. (Heads-up, their maple-glazed sweet potatoes with house made rosemary marshmallows are everything.) And for you sweet tooth connoisseurs, they've got an extensive dessert menu in store—think pies all the way to ganache brownies.

Houlihan's (all three metro locations)
11 a.m. – 8:00 p.m.
$21.95 adults | $9.95 kids
Houlihan's is a local crowd fave. They're offering a plated Thanksgiving dinner that includes roasted turkey, cornbread dressing, mashed potatoes and gravy, garlic green beans and fresh cranberry orange relish. Each dinner includes salad or soup, and yummy pumpkin or apple pie for dessert. A limited dinner menu will also be available. Reservations are not required, but highly recommended.
Ignite Wood Fire Grill
10:30 a.m. – 7:30 p.m.
$34.95 adults | $12.95 kids
We can't be sure, but it would appear Ignite Wood Fire Grill in Lenexa wins the prize for most elaborately concocted menu. Besides three different carving stations, they've got ten different side dishes to choose from too. So if you're all about options and/or eating yourself in to culinary oblivion, we'd head out to Johnson County.
J. Gilbert's
11 a.m. – 8:00 p.m.
Adults $39 | Children 12 & Under $19
Bring your appetite! J. Gilbert's—famed for their upscale, comfort food—is offering a three-course plated dinner. We'd suggest their drool-worthy butternut squash soup for the first course. The second course is, naturally, turkey and all the accoutrements. And save room for their apple croustade, just one of the dessert choices in their third course. Their dinner menu and prix fixe menu will also be an option for guests.
Lidia's
11 a.m. – 7:00 p.m.
$55 adults | $18 kids
Lidia's is calling their Italian Thanksgiving meal a "feast." And believe us, they're not kidding. Sure, gourmet Thanksgiving fare is offered, but why not branch out and try their herb-infused pork shoulder roast, grilled swordfish filet with acorn squash, or red-wine braised beef short-ribs? And if you want to imbibe, a $35 wine pairing is the perfect addition. Cheers to that!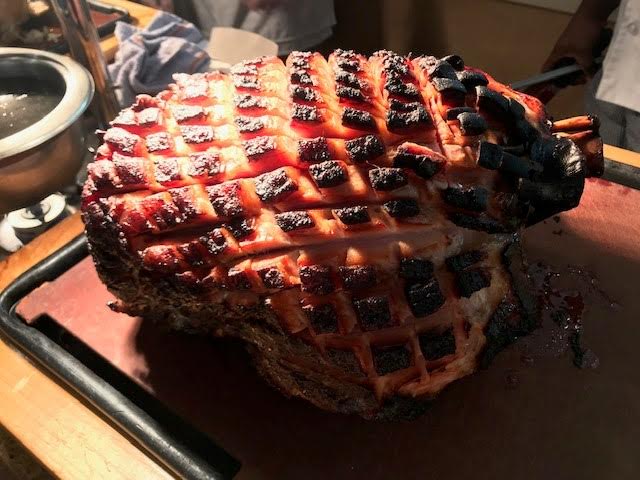 MetropolitanKC
11 a.m. – 2:30 p.m.
$34 adults | $15 kids, (children 3 and under free)
Located in the Kansas City Marriott Downtown, MetropolitanKC is hosting a special Thanksgiving Day buffet that includes multiple carving stations featuring brined and butter-roasted whole turkey and bone-in ham, as well as other classic Thanksgiving dishes. Reservations are strongly encouraged.

Stroud's Overland Park
11 a.m. – 3:00 p.m.
$16.99 per person and up
No fuss, no muss. Stroud's is once again offering their killer Thanksgiving Dinner Box featuring all their acclaimed comfort food fixins'. Or if you're cooking the turkey, they'll gladly hook you up with all their famous side dishes. Choose from baked beans, mashed potatoes, green beans, turkey gravy, yams, stuffing, mac and cheese, cole slaw, Stroud's chicken gravy, and cranberry fruit salad. (Orders must be placed by 4 p.m. on Tuesday, November 26.)
Summit Grill (all three metro locations)
10:30 a.m. – 3:00 p.m.
$21.95
The special Thanksgiving Day menu features the holiday's classic fare, such as roasted turkey, honey-baked ham, slow-roasted Angus prime rib, cheesy corn and butternut squash soup. But their signature Summit Grill entrees, such as lobster-stuffed salmon, steak street tacos and more are also available. Reservations are strongly encouraged.
The Savoy at 21c
Noon – 6:45 p.m.
$46 – $76 per person
Anchoring the eye-popping 21c Kansas City boutique hotel and art museum, The Savoy at 21c borrows from its storied past, and Executive Chef Joe West has created a Thanksgiving menu (give us the sage-and-brown-sugar brined, free-range turkey, please—with a slice of bourbon chocolate pecan pie) that would have made Harry Truman proud. Reservations encouraged.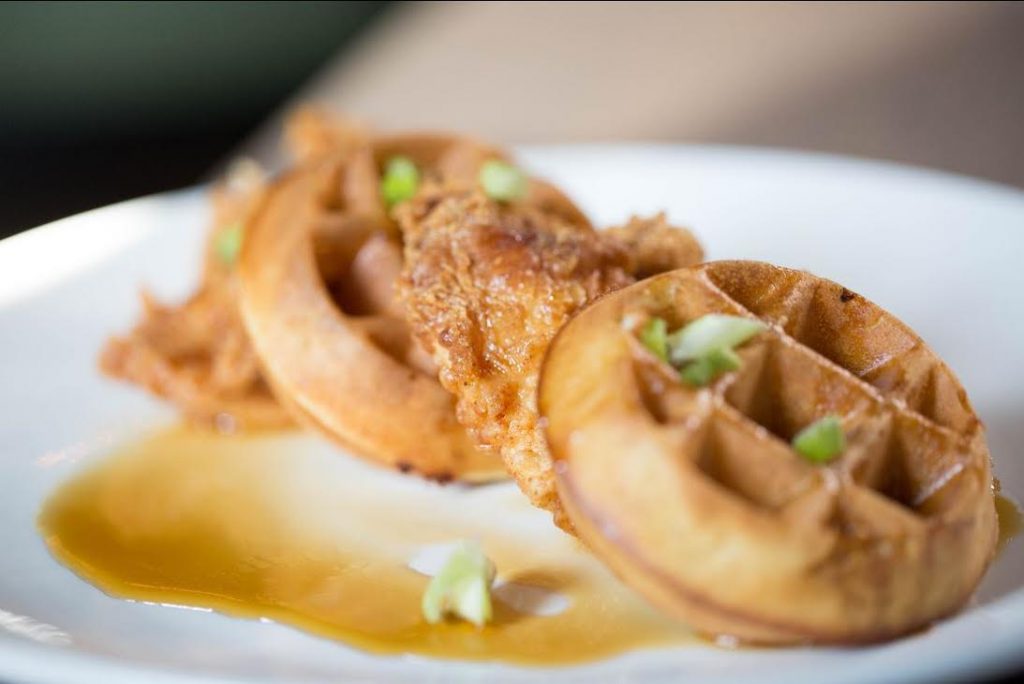 Third Street Social
10:30 a.m. – 3:00 p.m.
$21.95
Located in downtown Lee's Summit, Third Street Social is serving a special Thanksgiving menu that includes roasted turkey, honey-baked ham, slow-roasted Angus prime rib, and more. And let's not forget their famed chicken and waffles. Reservations are strongly encouraged.