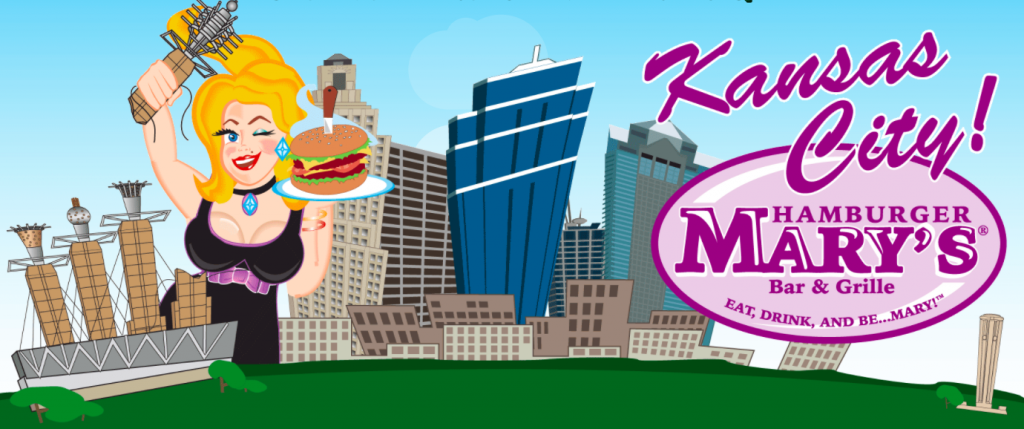 "Eat, drink, and be Mary" isn't just a mantra for the crew at Hamburger Mary's KC—it's a way of life. From their outrageous Broadway brunches to their oh-so sweaty Bear Busts, Hamburger Mary's KC is both a restaurant and a party destination. And the eatery also helped give birth to Monique Heart who—in case you've been living under a rock—is now in the finals of RuPaul's Drag Race All Stars 4. (She competes for the crown tonight!)
We wanted to get all the dirt, so we went straight to owner Jeff Edmonson (alongside his partner Dr. Eric Christensen) with all our inane "By The Numbers" questions. Brace yourself for the good, the bad and the Mary!
Year Hamburger Mary's KC opened: 2009—this December will be our 10-year anniversary!
Number of burgers currently on your menu: 13—so plenty of distinct burger styles. But for each of those we have nine different meats customers can choose from as well. So essentially, we have about 117 different burgers. My favorite? Our Black & Blue Boy with a Rock Star patty. Eric's is the simple Mary's Burger with Cheddar Cheese, add tomato.

Number of burgers you've served since opening: Since we've opened our numbers show we've served more that 250,000 burgers. That's 25,000 to 30,000 half-pound burgers a year. So along with our sliders, we've sold about 150,000 pounds of ground beef—rough total.
Pounds of French fries you've gone through: 68,000 pounds of French fries over the years. All our fries are made fresh daily. We cut them. We prep them. We fry them all at Mary's. No kidding! That's a lot of French fries.
How many events have you thrown since you opened: In total—8,500 events! Drag shows, charity bingo, Trashy Trivia, Bad Music Sunday, etc. And then on the first Saturday of the month, we hold our infamous Bear Bust, our biggest event we do each month. Hundreds and hundreds of people—mostly gay men—show up for it. It's overwhelming at times. But we've been doing it for over eight years now and it's still just as strong as ever, so why change things? Events are a lot of work. But it sure puts a lot of smiles on people's faces. So that makes it worth the effort.
How many times has your giant Mary figurine been stolen? Once. Our Big Mary statue was swiped right before Halloween 2011. A friend of ours had an old hearse he had fixed up, so we put Mary right outside the front door next to the hearse so people could get pictures with her. A drunken, married couple grabbed Mary and threw her in their truck bed and tried to speed off. But the moment the husband picked up Mary I was out the front door and got to the truck just in time to jump into truck bed with Mary. They drove off with me and Mary in the back of the truck. Without going into more detail, I successfully managed to "convince" them to take Mary and me back to Hamburger Mary's KC, where they were promptly arrested. Eric was happy Mary was back safe, but he was furious with me for pulling such a foolhardy stunt.
Number of RuPaul's Drag Race performers who have appeared at Mary's KC: 6—not as many as most would think. Of course there's our home-grown queen, Monique Heart, who has performed at Mary's since being on the show. Tonight she's performing her "Farewell Kansas City" show—twice. Both shows sold out in less than 24 hours. Be we've also had Pandora Box perform at the old location and packed the place. We weren't prepared for the crowd that showed up for her. And then Willam Belli premiered her new one-woman show at our new location and she killed it! Aja came and performed on our stage to a sold-out crowd. And then there are the queens that didn't make it as big on RuPaul, but still put on a decent show: India Ferrah and Laganja Estranja.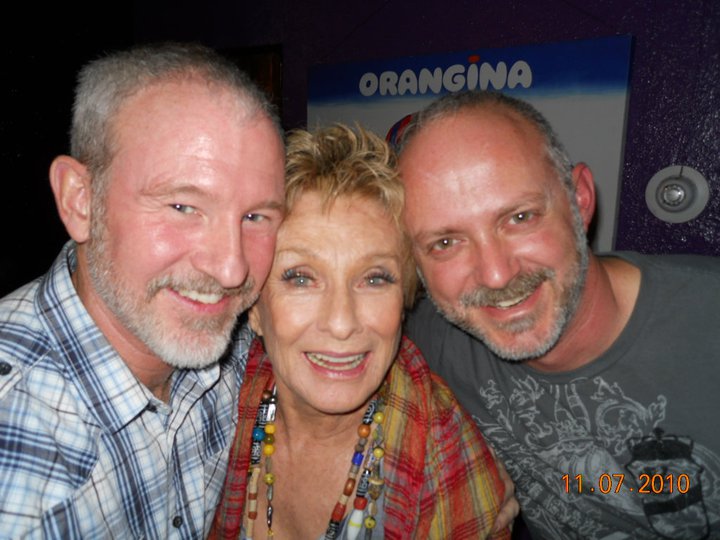 Number of famous people who have been in to dine: Countless. Since moving to the front of the Uptown Theater, I've lost count of how many bands and singers have come in to grab a bite. Seriously, I can't remember them all. It's like "Oh, another famous singer doing a concert at the Uptown … now, what was I doing …?" Bruce Vilanch came in one day for Mary's Sunday Drag Brunch. He was a delight! Laverne & Shirley's Cindy Williams, Carson Kressley, the cast of the new Queer Eye came in a couple times when they were in Kansas City filming recently.
And then there was Cloris Leachman! She was in town doing her one-woman show and she heard about Mary's. So she insisted on coming down after her show.
Most expensive drink on the menu: $45-50—it's our large Mary's signature leg glass. The leg itself is $32 plus the cost for whatever they order to drink in it. And we won't sell it to just one person. It's got to be at least two people drinking from it.
Most caloric dessert on the menu: About 700 calories—our Brownie Sundae. Two dark-chocolate brownies, topped with two scoops of vanilla ice cream, whipped cream and topped with caramel and chocolate syrup. But chef Matt has a different dessert of the month each month. And some of those are just amazing, like double chocolate mousse pie—soooo good!
Weight you've both gained working there: Any weight we've gained is mostly muscle weight from working out regularly and eating right. We're pretty diligent about eating right when we're at Mary's—usually a grilled chicken breast and a salad for both of us. Occasionally we break with tradition and have a burger—but not that often.
Dollars you've raised for local charities thanks to Ham Bingo Mary's: We've just topped the $5,000,000 point in raising money for local charities. We do it four times a week, one charity at a time. Charity bingo is just a staple at Hamburger Mary's.
Percentage of people that leave with a goofy smile on their face: 95%! The remaining 5% can be chalked up to 1) hyper-fundamentalist Christians who aren't aware we're gay-owned and gay-themed, 2) really drunk people, 3) really abusive people (see #2) or 4) people who are perpetually angry at everything and can't be satisfied.