Sponsored Content
Brunch at Lidia's is a sacred institution—one that deserves your respect—uh, and your appetite. The restaurant started serving Sunday brunch way back in 2000—before brunch officially became a thing. It's since evolved and thanks to its immense popularity, Lidia's added a Saturday morning brunch offering to the mix several years back. For Cody Hogan, the executive chef, brunch allows their culinary team to showcase many of the tasty local ingredients found right here in the metro. The recipes are inspired. Some playful, some inventive—all filling.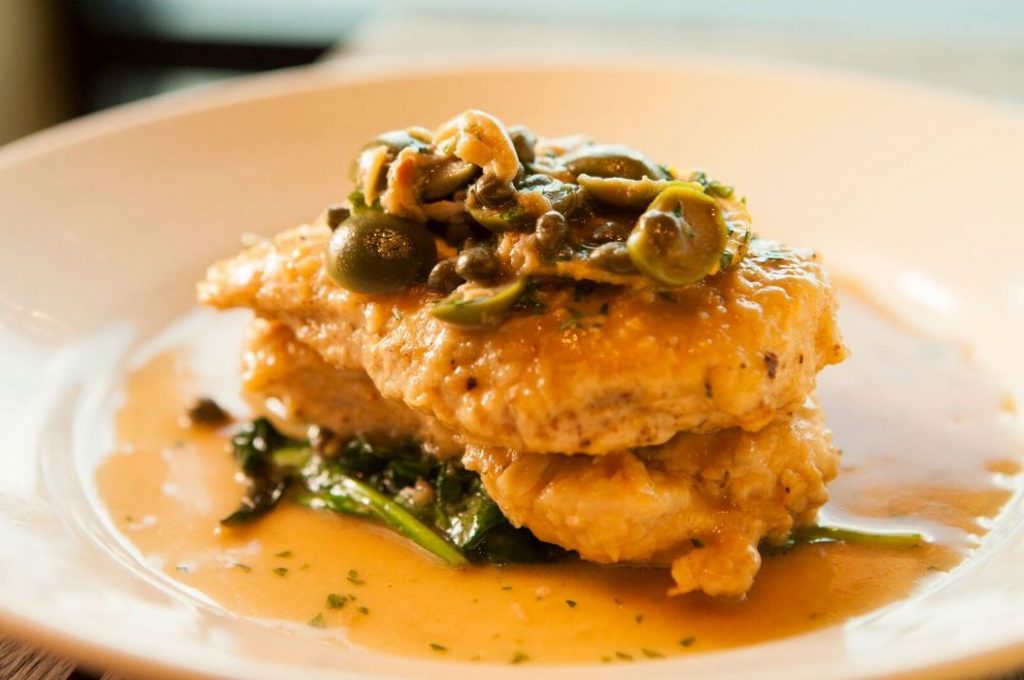 First and foremost, Lidia's knows you're likely famished and/or hungover on weekend mornings. Thus, to combat that fact, they've included some carb-tastic offerings—including their famous, never-ending Pasta Trio—as well as full-on Italian main dishes. (Pollo Limone, anyone?) Sure, they offer some "lighter" fare too, but even those entrees promise to fill you up. "The Montasio cheese frico, filled with potato, onion, bacon and a soft-cooked egg, is definitely a favorite," says Hogan. "Sometimes that's exactly what you need on a weekend morning—if you know what I mean." As our server said, "Think of the frico as an Italian-esque quesadilla where the tortilla is made out of cheese."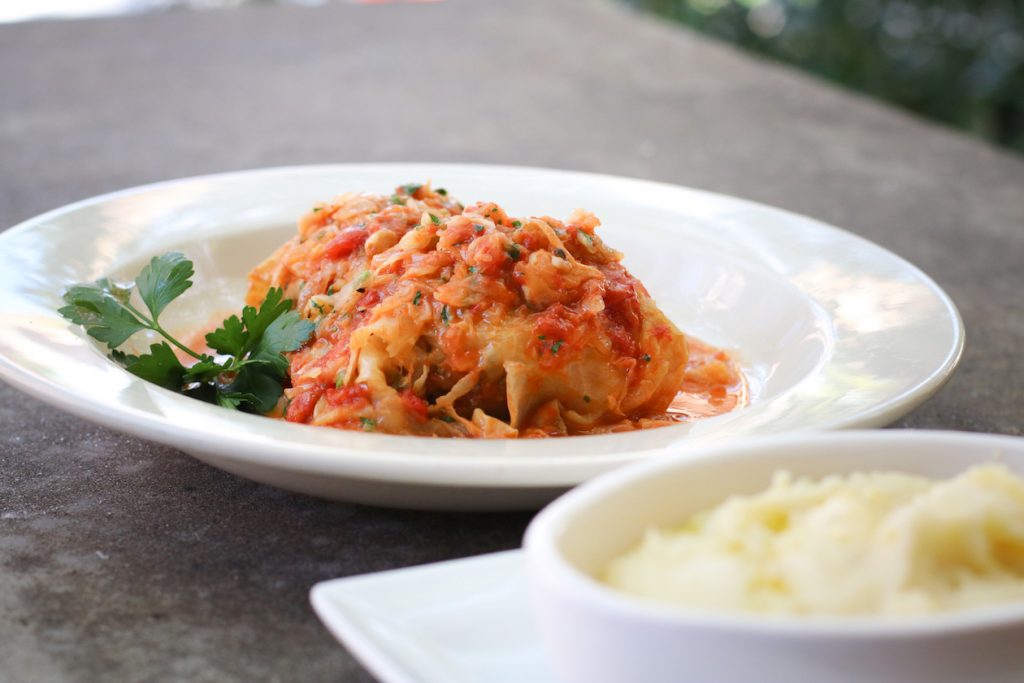 Feeling a bit more daring? May we suggest the Sarme Cappuci Ripieni, a favorite returning to the menu this month. "It's tender leaves of cabbage stuffed with beef, pork and herbs, braised in sauerkraut, tomatoes and garlic," says Hogan. "Served with mashed potatoes, it's a like a warm and savory bowl of comfort."
If you think of Lidia's as a fancy-schmancy eatery, they want you to know it's okay to let your hair down on the weekends. Come as you are—just come hungry. "Brunch at Lidia's should feel like a casual little trip to Italy, complete with an abundant table filled with delicious seasonal food," says Hogan.
Before you even start your dining experience, the bartenders at Lidia's have a few tricks up their Italian sleeves. "In addition to the classics like a Bloody Mary or Blood Orange Bellini, we have a selection of brunch beverages, all of them only $5, which includes one of my favorites, the Aperol Spritz," says Hogan. "Then if you need a little pick me up—and who doesn't really?—try the Café Corrett. It's espresso flavored with a half shot of Italian grappa or other spirit—a perfect conclusion to your meal and the beginning of a restful afternoon."
What sets Lidia's apart from other brunchy venues? Two words: endless antipasti. "Visit our antipasti table featuring traditional and modern Italian appetizers, such as a salad of arugula with smoked salmon, radishes and lemon; a frittata of roasted tomatoes, mozzarella and basil; cured meats; roasted olives; soups; crostini with various toppings and more," said Hogan. "Oh, and the selection changes weekly."
It probably goes without saying, but you absolutely, positively must save room for dessert. Seriously. We don't want to offend Lidia's in-house pastry chefs. "The icing on the proverbial cake is a trip to the Dolci buffet laden with sweet treats like tiramisu, biscotti, a fruit crostata, panna cotta, and assorted cakes and fruits," says Hogan. "There is absolutely something for everyone."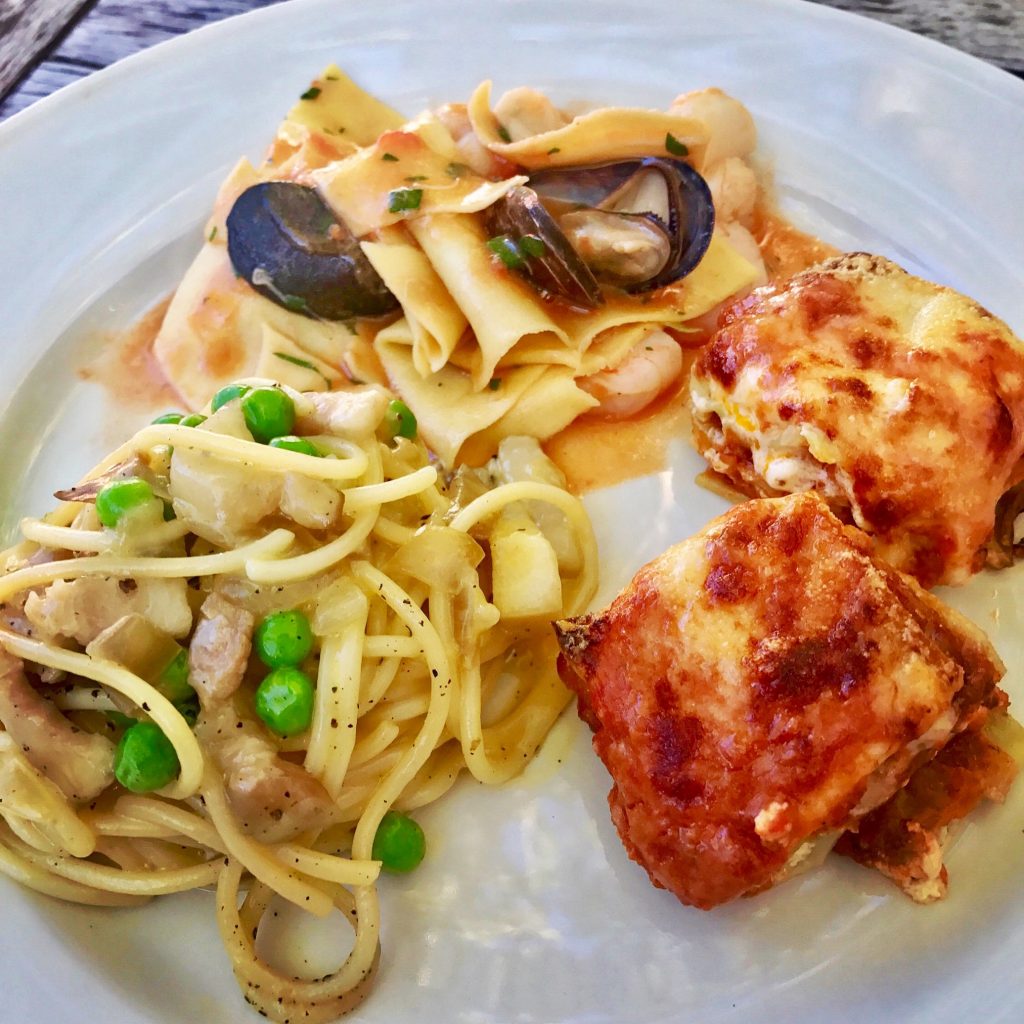 Grab your bestie, your boyfriend, your betrothed, or your boo and get to Lidia's this weekend as "the variety and value can't be beat." Yes, they take reservations. Yes, they'd love to host your special occasion. "Our brunch is a genuine expression of Italian hospitality and an appreciation of La Dolce Vita."