Break out the stuffed-to-the-brim shawarmas and richer-than-sin baklava, there's a new upscale Greek restaurant coming to Leawood's Mission Farms in mid-October. Introducing Paros Estiatorio, a "fine-casual" restaurant that will soon serve local Greek cuisine in a warm and modern setting.

"Our goal is to provide as close to an authentic Greek restaurant experience as possible," owner Kozeta "Cozy" Kreka says. "We want people to come in, stay awhile, and enjoy the tastiest flavors of the Mediterranean." If that name sounds familiar, it's because Kreka owns Cozy's Café in Overland Park, a well-known spot to grab breakfast, lunch, and dinner.
The new Greek-centric restaurant will be located next to Enjoy Pure Food + Drink (in the space formerly occupied by Room 39). Besides a decadent brunch, the new Paros Estiatorio will have familiar Mediterranean staples. At lunch, for instance, they'll serve up lamb burgers, Greek salads, and gyros. Dinner will feature everything from lamb to an Athenian Pasta Plate featuring fresh, whole Maine lobster, and additional fresh fish dishes prepared in simple, traditional ways. (And not to worry—they're bringing along a smattering of popular menu items from Cozy's Café as well.)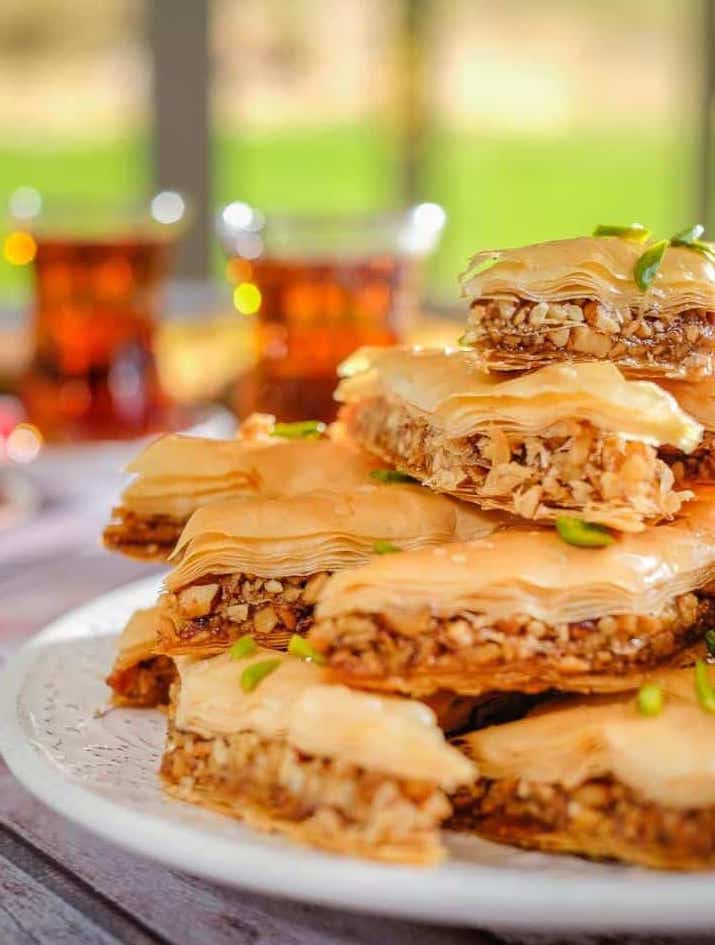 "We have been in the restaurant industry for a long time," Kreka says, "We've been dreaming up this concept for many years, so we are thrilled for the opportunity to make our dream a reality at Mission Farms. We hope everyone will come out and see what Greek hospitality is all about."
"Plus," Kreka adds, "I make a mean baklava."
You heard it here first.
To learn more, follow on Instagram at @parosleawood.