Because barbecue makes everything better, it should come as no surprise that the sisterly duo at Jones Bar-B-Q have now officially upped the ante. Owners Deborah and Mary Jones have officially launched their very own 'cue-tastic vending machine after receiving many requests from ravenous fans who wanted to purchase Jones' barbecue after store hours.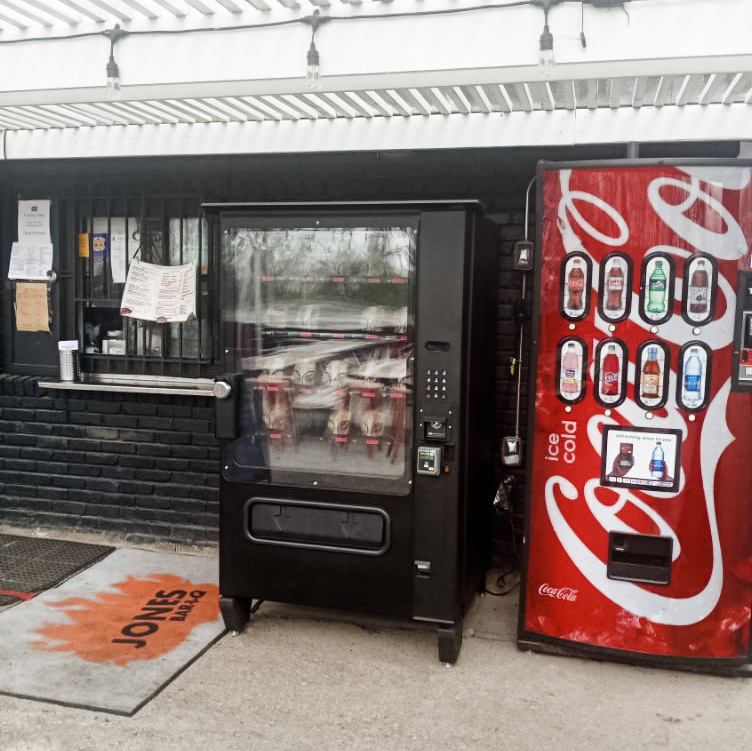 "Our customers kept telling us they want to buy products in the evening, and we'll do anything to make our customers happy," said Deborah Jones, owner and pit master of Jones Bar-B-Q. "This allows our customers to enjoy our delicious barbecue during hours that our store is not open." The temperature-controlled vending machine is stocked daily for quick-and-easy purchase 24/7.
Hungry? You'll find a varied of assortment of the duo's famous fare including:
Chicken Wings with side ($4)
Beef Sandwich with side ($7)
Ham Sandwich with side ($7)
Turkey Sandwich with side ($7)
Rib Tips Sandwich with side ($7.50)
Combo Sandwich with side ($7.50)
Burnt Ends Sandwich with side ($7.50)
The vending machine will also include its signature sides and bottled sauce ($6) available for purchase. Find 'em at 6706 Kaw Dr, Kansas City, KS. For more info about Jones Bar-B-Q, please visit jonesbbkc.com.