One of the best things about Kansas City's dining and drinking scene? There's always another destination to try, whether it's the latest restaurant opening or that dive bar to which you've never quite gotten around to paying a visit. We went straight to the people who know the city best to get their picks for the places and dishes you shouldn't miss. 
---

Carlos Mortera | Owner of Poi-ō
When he's not serving up Mexican barbecue at his restaurant Poi-ō, you may find the chef and owner, Carlos Mortera, enjoying some of the other great Mexican spots KCK has to offer: Carniceria y Tortilleria San Antonio—he always goes for tacos al pastor and asks them to add pineapple—and Tacos el Tio, where he favors the pig snout and carnitas tacos.
For something sweet, Mortera heads to Splitlog Coffee Co. for what considers the best blueberry donut in town. "They sell out really fast. The guys there, they look at me and they just shake their heads when they don't have the blueberry donuts," he laughs, adding that a coconut latte with a little bit of chocolate and cinnamon completes his sweet experience. 
Another of his beloved breakfast spots? The delightfully old-school Dagwood's Café. "I've been going to breakfast there maybe twice a week," he says. "I always get the same thing—the biscuit special, which is delicious."
---
Amanda Bergmann | Lifestyle Blogger
If you're searching for a unique pizza, look no further than Caddy Shack in Columbus Park, says yoga instructor and lifestyle blogger Amanda Bergmann, who routinely shouts out her favorite local spots on her Instagram, @nomastayinkc. 
"The Sicilian-style thin-crust pizza with a slightly sweet sauce is my favorite in the city, and luckily they even offer take-and-bake pizzas if you, like me, become obsessed with it having it fresh out of the oven multiple times a week," she says, noting her personal favorite is the supreme pie.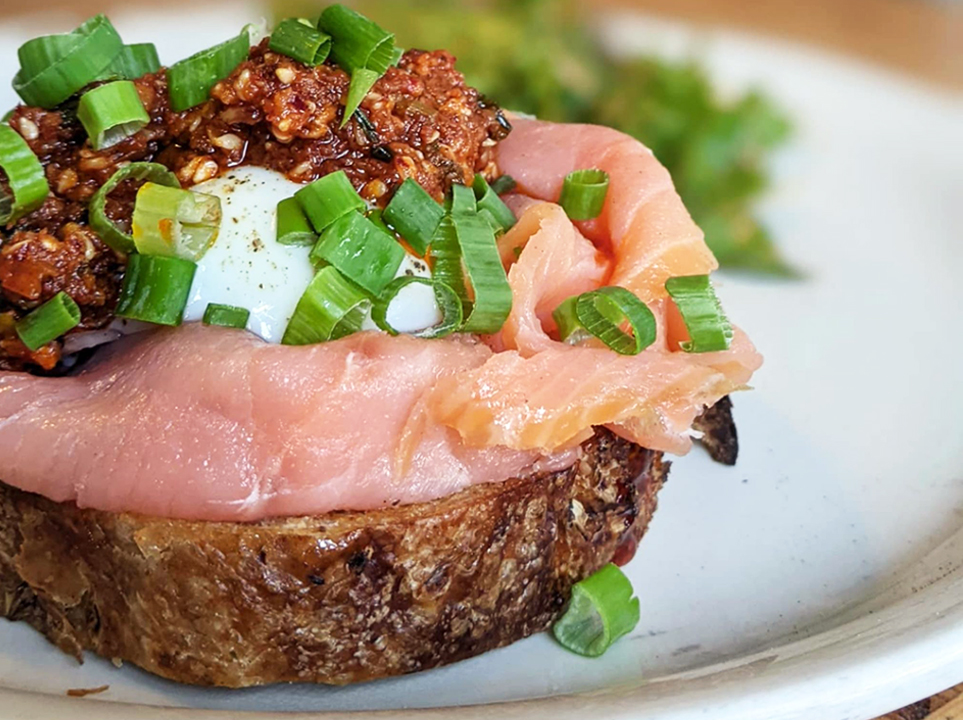 Bergmann is also a big fan of Betty Rae's, Happy Gillis and Brown & Loe. "They make great craft cocktails, and the food is always on point," she says of the latter. "It's perfect for a midweek happy hour or a weekend brunch. Don't leave without a prosecco float!"
We wouldn't dare.
---

Keith Bradley | Co-owner of Made in KC
As one of the co-owners of Made in KC, Keith Bradley has lots of love for all things local—especially those close to home in Waldo. 
"Bier Station, to me, has one of the most welcoming atmospheres for a bar in the city and fits in just perfectly with the neighborhood," Bradley says.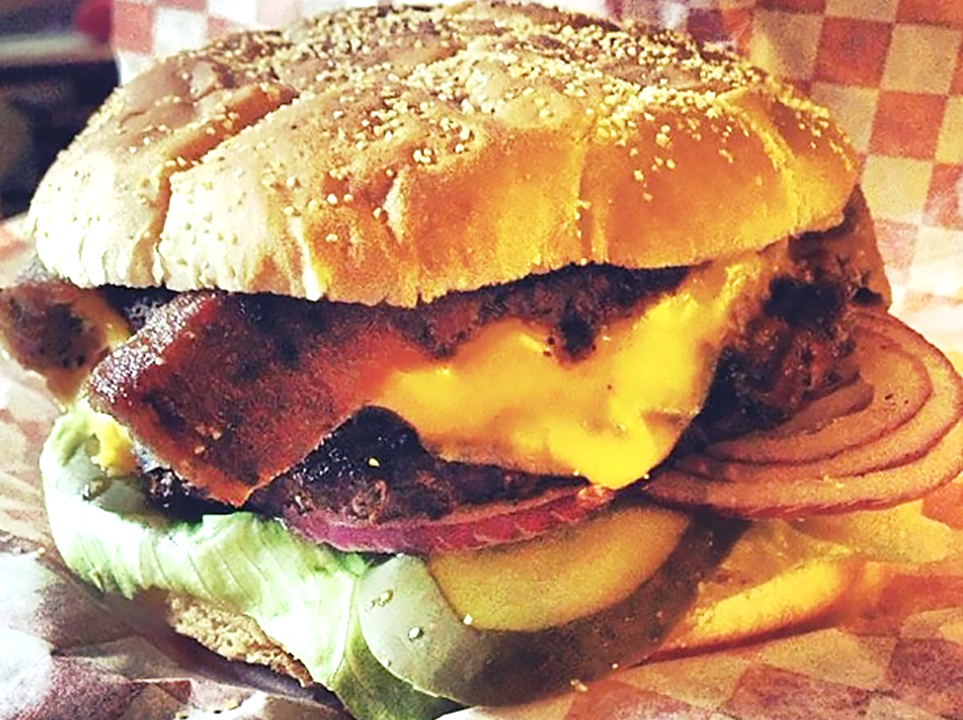 He's also an admirer of Max's Burgers & Gyros. "I really love the uniqueness of the space," Bradley says. "It's very small with an outdoor patio space and reminds me of classic burgers across Southern California, where I grew up."
And for sweet treats, a Waldo favorite is dangerously close to home. "McClain's is in walking distance of my house, and my wife loves the almond cheese pockets there—they are a go-to for birthdays for her and the kids."
---
India Pernell and Arvelisha Woods | Owners of Mattie's Foods
India Pernell and Arvelisha Woods, the sisters behind vegan eatery Mattie's Foods, love supporting other local plant-based establishments—like, seriously love it. 
"We definitely will drive through a tornado just to get a world-famous dog from Dead Beet Eats," they shared. The hot-dog cart pops up around town, with past residencies at Paradise Garden Club and Casual Animal Brewing Co. (Follow @deadbeeteats on Instagram to see where the cart will be next.)
Of course, you can't have hot dogs without burgers. Enter Pirate's Bone Burgers in the Crossroads, which the sisters say takes the dish to a whole new level—they're partial to the beet burger, a delectable grilled beet patty topped with avocado spread, pickled cabbage, greens, and the house aioli.
Pernell and Woods refuel with fresh watermelon juice from Gigi's Vegan & Wellness Café, a beverage they describe as "popping fireworks" in your body—in a good way, of course.
---
Jackie Nguyen | Owner of Cafe Cà Phê
Jackie Nguyen's Cafe Cà Phê traveling cafe is a favorite for Kansas Citians thirsting for Vietnamese coffee, but where does Nguyen go when her own cravings strike? Vietnam Café in Columbus Park. 
"Being that I am not from Kansas City, I get really homesick for my mom's cooking," Nguyen explains. "This place has the closest feeling to home that I can get." Her go-to order is the Pho Tai, pho with rare streak and a broth she describes simply as "perfect."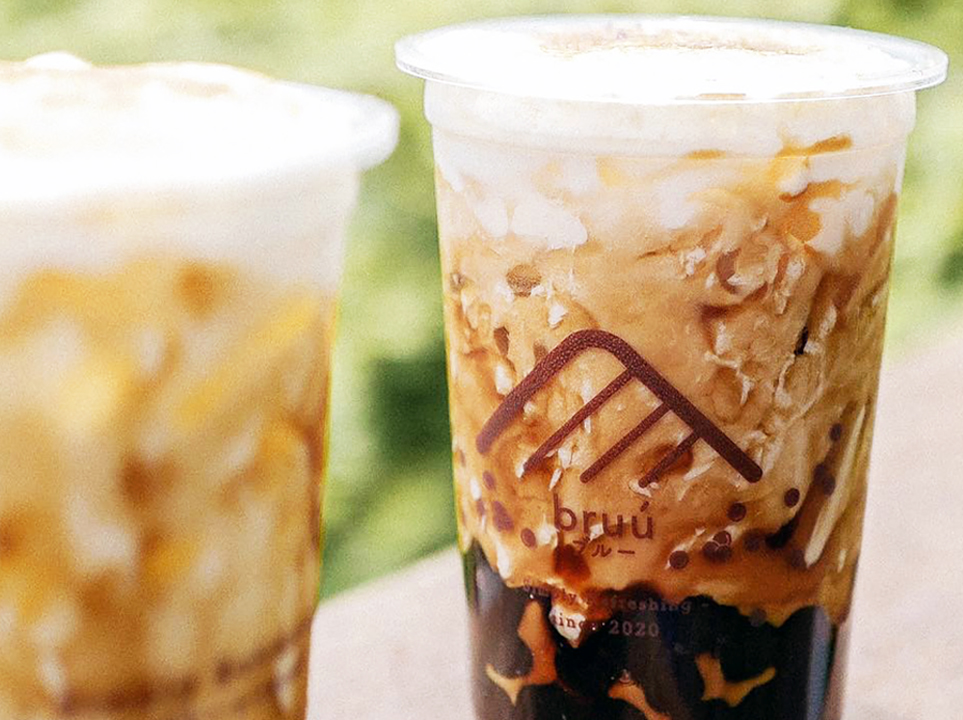 She's similarly smitten with Bruu Café's crème brûlée and frozen royal drinks with boba.
"They truly know how to make a delicious boba drink, and I never leave disappointed," Nguyen says of the Country Club Plaza spot. "I also love supporting an Asian-owned business in town. The owners have worked so hard on creating a cool boba place in KCMO.
---

Jordan Fox | Owner of Foxtrot Studio
Rosedale is home to both lifestyle brand Foxtrot Studio's retail space and the craftsman behind the goods, Jordan Fox. Naturally, he's well-versed in the neighborhood's culinary high points, which includes plenty of outstanding Mexican joints: Caporales along Merriam Lane is his go-to for chimichangas along with Carniceria y Tortilleria San Antonio for tacos.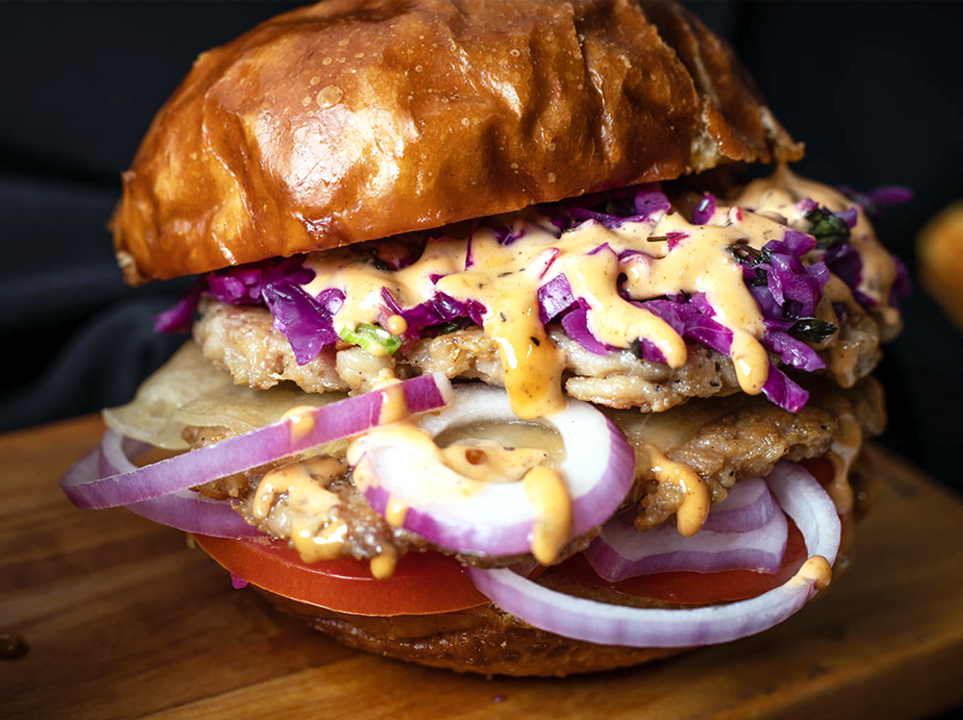 Meanwhile, El Pollo Rey is his favorite place in the city to take people for an unexpected experience. "El Pollo Rey puts emphasis on a few simple ideas and makes them great," he says. As for what to try? "Order the half chicken. Done."
Fox also has a new favorite spot in the form of carry-out concept Chixen, where he opts for The Culture, a chicken patty topped with citrus slaw, swiss cheese, and jerk aioli. He recommends taking a walk across the street to Whitmore Park to enjoy your delicious chicken burger.
---

Ted Liberda | Owner of Buck Tui BBQ
For more than 30 years, Ted Liberda of Waldo Thai Place and Buck Tui BBQ has frequented Shawnee's Pine & Bamboo Garden, savoring favorites like the sizzling hot beef, roasted duck, and pan-fried dumplings. For American-style roast duck, Liberda crosses the state line and pays a visit to Brookside Poultry for what he calls the best version in the city, along with chef Charles D'Ablaing's chicken-fried steak and fried green tomatoes.
"And if Tyler Harp is doing any pop-ups with his brisket, we are there," Liberda says of the mastermind behind Harp Barbecue. "I love going to these restaurants because I know the owners and the chefs," he adds. "They are the best in the business and are making the best food. I like to know where the food is coming from, and who's making it."
---

Jay Sanders | Owner of Drastic Measures
Jay Sanders' cocktail bar, Drastic Measures, brings a refined cocktail experience to Shawnee. But outside of work, he turns to spots that are closer to home in Westport. 
"The quality of food and service that has been constantly output from Westport Cafe is no secret," Sanders says. "But if you haven't had their lamb bao on their menu, then you really need to prioritize a trip down there: ground lamb, tahini sauce, spices, shredded carrot, and serrano. It's too good to pass up."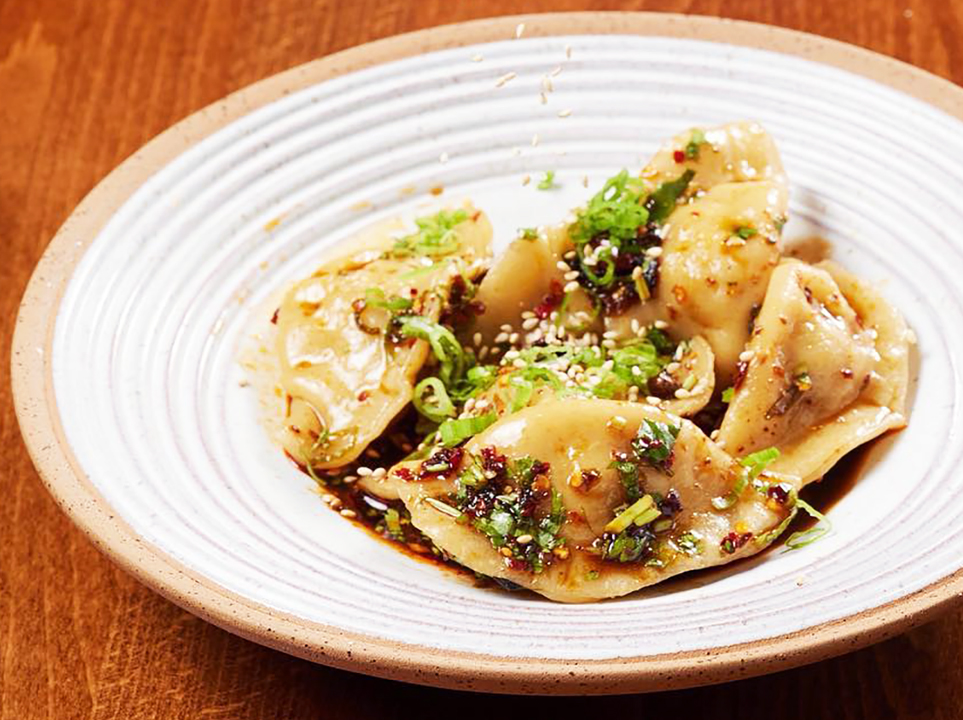 Sanders is also a big proponent of Chewology, which recently moved from the Lenexa Public Market to Bluestem's former space. 
"I love their beef and kimchi dumplings," he says. "I have found myself placing orders for three plates of them at a time while the owner Katie [Liu-Sung] politely indulges me. She's the best: A super kind person and passionate about her craft and hospitality—her moving down into Westport is one of the things I'm looking forward to most for the upcoming year."
---

Godfrey Riddle | Founder of Civic Saint
Servaes Brewing Co. in Shawnee is a standout in more ways than one, says Godfrey Riddle, the founder of Civic Saint, a purposeful lifestyle company that donates a portion of proceeds to organizations that fight for racial and social equity.
"Not only are these some of the most creative and delicious beers I've had in the city, Servaes has the unique distinction of being the only LGBTQ-owned brewery in Kansas City," Riddle says. "As a member of the LGBTQ community, it's always nice when I can support my fellow entrepreneurs and business owners."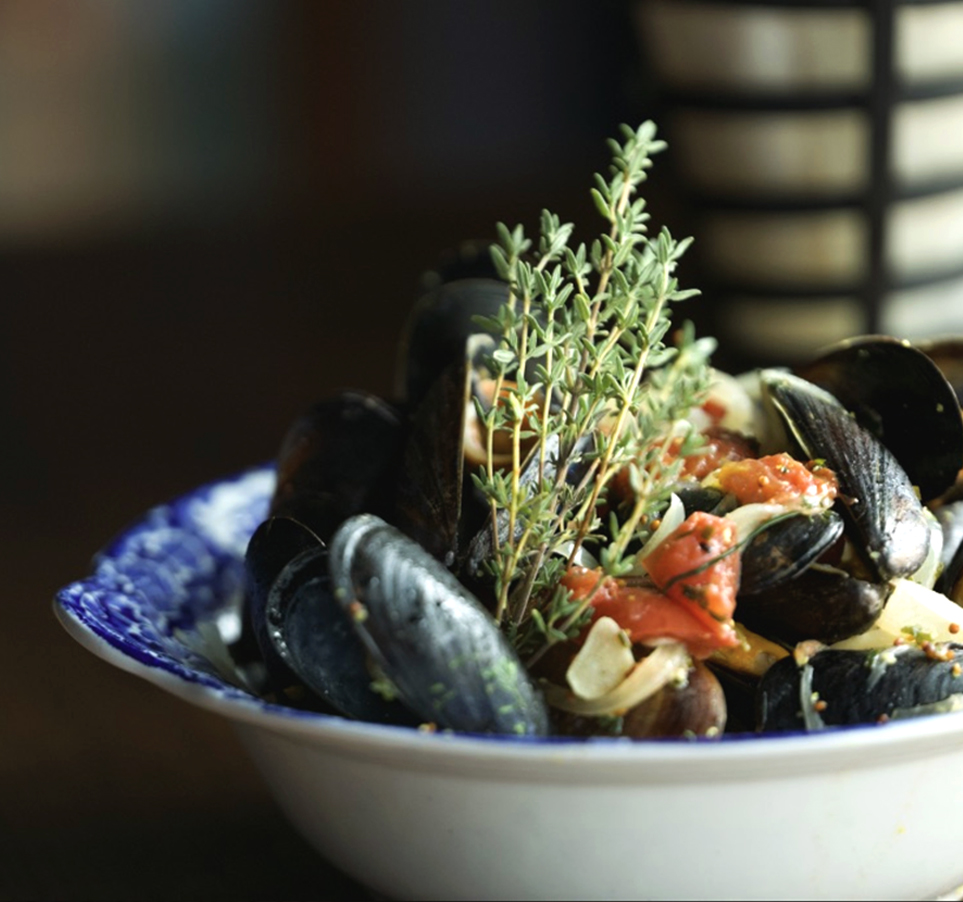 His other favorites around town include The Mercury Room and Verdigris Bar for cocktails, Seven Swans Creperie for breakfast and coffee, and Hawaiian Bros., where he opts for the sweet and spicy Molokai chicken with extra macaroni salad. Riddle has also been frequenting the new Main Street spot from The Russell's owners, Tailleur. 
"Mussels, steak and frites, or duck confit are pretty much impossible to pass up," he says. "Plus, I can't wait to try the salmon or Berkshire pork on my next visit."