Pumpkin lovers, this is our time to shine! Restaurants, bars, and other businesses throughout Kansas City are unveiling seasonal menus that offer delicious warmth as the temperatures slowly drop. From cocktails to crêpes (and everything in between), consider this your starter guide to some of the best pumpkin dishes and drinks available now.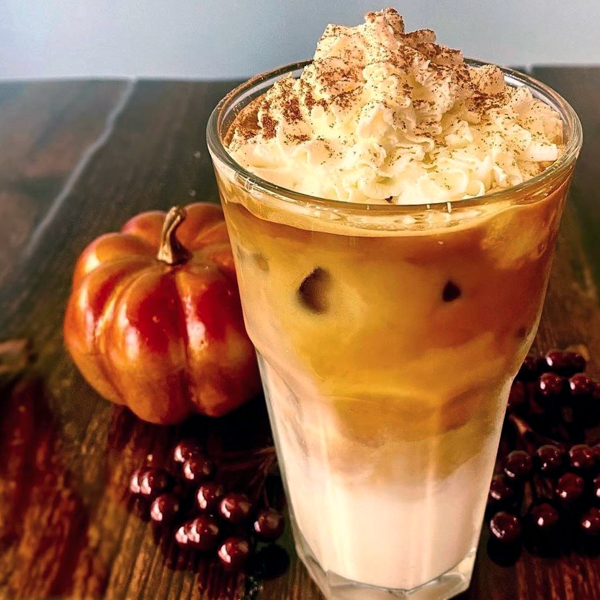 Pumpkin Mocha Blanca, Café Corazon
Move over, peanut butter and jelly: there's a new timeless combo in town, and it's pumpkin and white chocolate. Skeptical? One sip of Café Corazon's Pumpkin Mocha Blanca and you'll be hooked! The generous dollop of housemade pumpkin spice whipped cream on top pulls each delicious ingredient together in one indulgent experience. Who else feels a sudden urge to schedule a coffee meeting? 1721 Westport Rd., Kansas City, Mo.
Pumpkin Cotton Cheesecake, Novel
This is the dessert for both pumpkin enthusiasts and skeptics. A light, fluffy cheesecake offers just a hint of pumpkin flavor that's enhanced by a decadent swirl of pumpkin ganache topped with a scoop of black sesame ice cream. This is the sophisticated, subtle pumpkin creation that leaves you wanting more. Our recommendation? If you're dining with a group, don't offer to split this dessert delight. Keep it all for yourself! Novel, 1927 McGee St., Kansas City, Mo.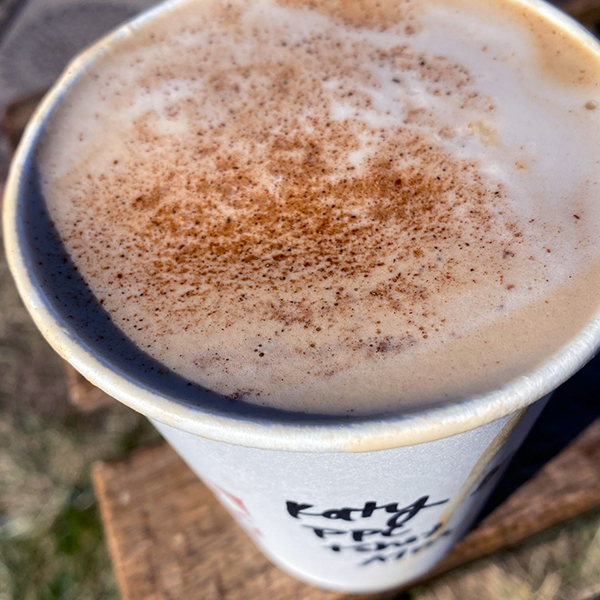 Pumpkin Pie Chai, Wild Way Coffee
This is everything you love about fall in one tasty drink. Catch the mobile coffee shop Wild Way Coffee and order this delicious blend of pumpkin caramel, chai, milk, sea salt, and pumpkin spices. It's available hot or iced, but we love it served steaming with a shot of espresso for an extra boost. Connect with Wild Way Coffee on Instagram for their weekly schedule.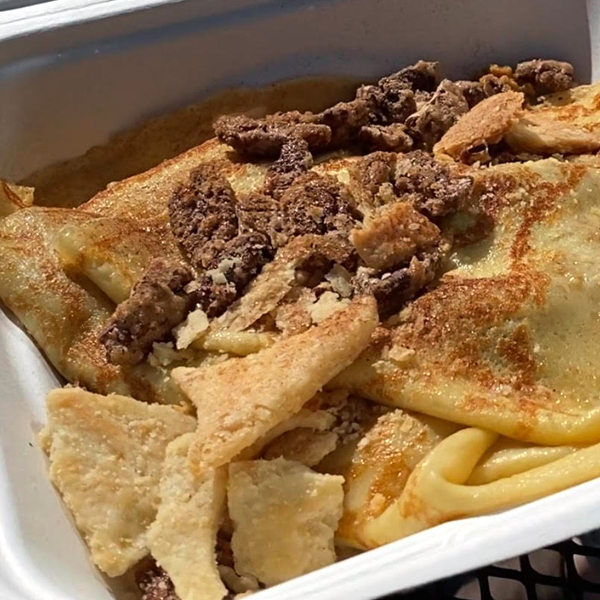 Pumpkin Pie Crepe, Seven Swans Crêperie
Everything you love about a warm, freshly baked pumpkin pie—the velvety filling speckled with cinnamon! Golden brown pie crust! A heaping mound of fluffy whipped cream!—this crêpe has it all in every. single. bite. Here's our recommendation for an optimal experience: Grab your BFF. Head to Seven Swans Crêperie. Each of you orders a savory crêpe—you know, for a little protein. Then, split a pumpkin pie crêpe and marvel at each perfect bite. 1746 Washington St., Kansas City, Mo. 
Pumpkin Spice Cocktail Kit, Good Bitter Best
Perfect your at-home mixology skills with Good Bitter Best's Pumpkin Spice Cocktail Kit, everything you need to create a refreshing PSL cocktail at home. The kit includes pumpkin spice bitters, pumpkin spice-infused brown sugar, pumpkin spice garnish, and a recipe. All you need? Booze! The GBB team recommends vodka, although we might get frisky and see how this combo works with one of our beloved local gins. You can also buy the pumpkin spice bitters separately if you want to stock up. Order at goodbitterbest.com.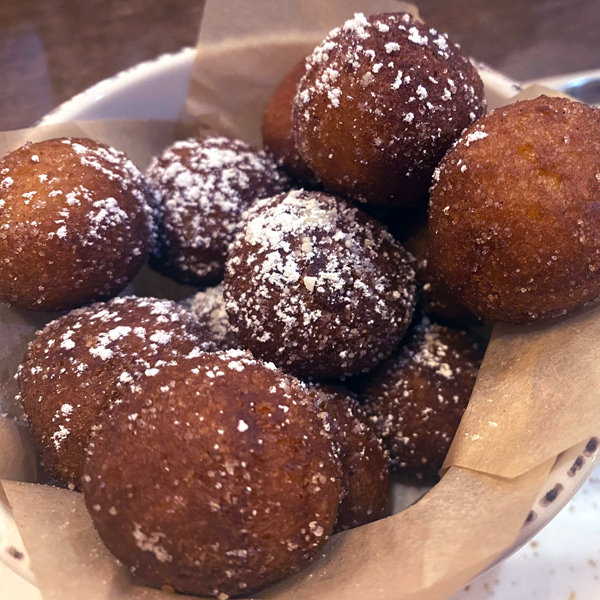 Pumpkin Spiced Donuts, First Watch
If you haven't yet considered ordering an appetizer at breakfast or brunch, start now! First Watch's seasonal fall menu includes pumpkin spiced donuts, cake donut holes (served warm!) dusted with pumpkin spiced sugar and powdered cinnamon sugar. And that's not all. You also get a double dose of dipping sauces: salted caramel apple butter and crème anglaise. This is another delicious option for those who just want a hint of pumpkin flavor. We love the brilliant addition of the salted caramel apple butter, an elevated take on another fall staple. Multiple locations.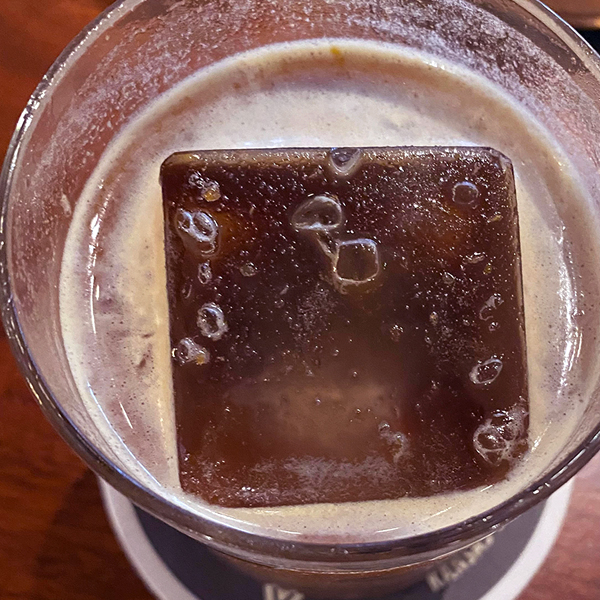 Give 'Em Pumpkin to Talk About, Extra Virgin
Until we sampled this cocktail, we were firm believers that any pumpkin beverage should be served hot. Oh, friends. And then we sampled the Give 'Em Pumpkin to Talk About from the cocktail geniuses at Extra Virgin, one of the best cocktail bars in the city. A huge ice cube brings a frosty coolness to a warm blend of vanilla, mole spice, amaro, espresso, and pumpkin. Drinking this cocktail is like enjoying a pumpkin spice latte's sophisticated, worldly older sibling—the pumpkin espresso. Cheers! 1900 Main St., Kansas City, Mo.