Tucked away in a basement boiler room at 210 West 19th Terrace in the Crossroads is an absolute gem of a cocktail bar—Swordfish Tom's. Jill Cockson, owner, bartender, manager, and custodian presides over what may be one of the hippest and quirkiest bars in KC, and one with absolutely delicious cocktails. She shared with us the Wise Sage. Cool and refreshing with citrus and summer blackberries, this beverage, based on either gin or bourbon—your preference—is sure to be a summer hit with all of your friends. It would be sage of you to try it.
This cocktail is a classic Bramble meets a Whiskey Sour. The sweet and tangy notes make it a good pairing for barbecue. I stay pretty true to classic templates when it comes to drink development. There's no reason to reinvent the wheel. When you begin to realize the patterns, you can experiment with substitutions: Switch out the base spirit, or the modifier. Change up the bitters. Add a different garnish. When the balance of the cocktail is already established, you're free to experiment with flavor!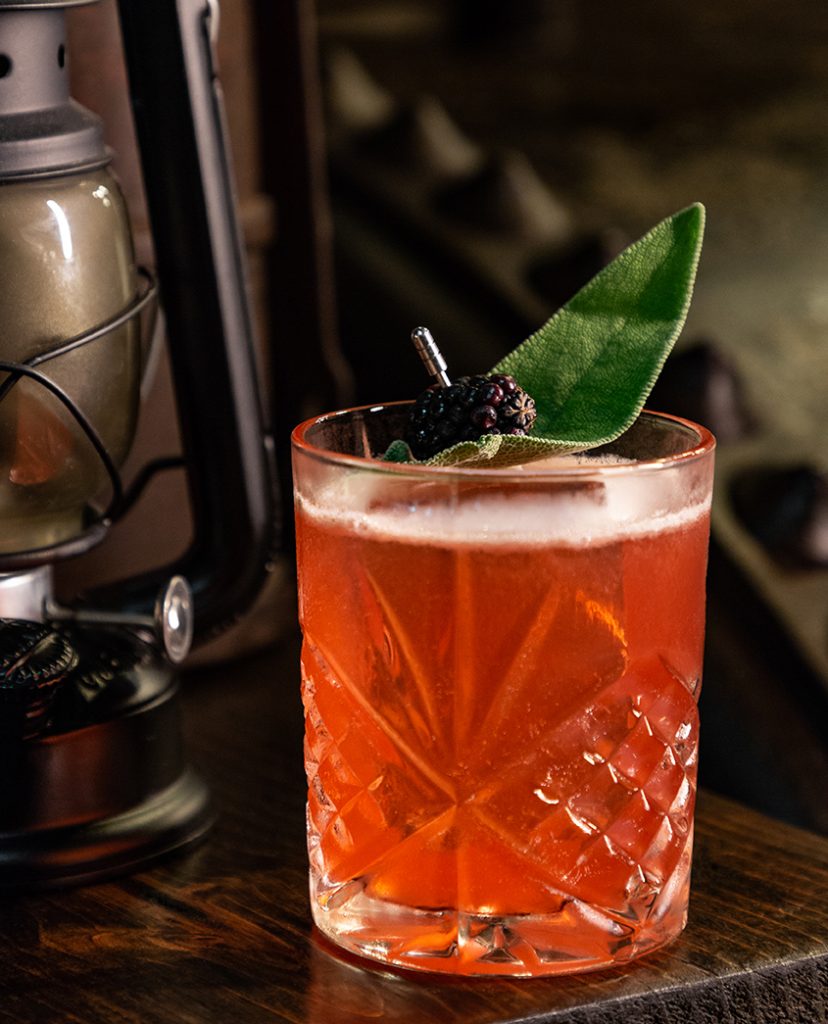 The Wise Sage
1.5 ounce bourbon or gin
.75 ounce blackberry-sage syrup*
.75 ounce fresh lemon juice
2 dashes Addition sage cocktail spice**
Combine the ingredients in a shaker with ice. Double strain (that means first with a cocktail strainer, then through a fine strainer—like for tea leaves that keeps the fruit pulp out of your glass) and serve over ice. Garnish with a blackberry and sage leaf. Speaking of ice, Jill makes the most fascinating ice cubes in KC (using some very specialized equipment), and she even sells them to other bars and restaurants—they're crystal clear! You can look through the cube and see through the bottom of the glass. They are also oversized and because of their limited surface area keep your cocktail chilled but don't water it down and dilute the flavor.
*Boil one pint water, one pint sugar, one pint fresh blackberries (smashed), and 16 large sage leaves for 10 minutes. Strain and let cool. Keep refrigerated up to seven days.
**For her recipe at the bar, Jill makes her own sage bitters. To be a little less arcane, you can order Addition Sage Cocktail Spice from amazon.com.