Let it be known that The Monarch Bar's Brock Schulte has a "largely small, obsessive infatuation with everything gummi, everything sweet, everything candy, and everything Haribo," he says. "And the sourer, the better."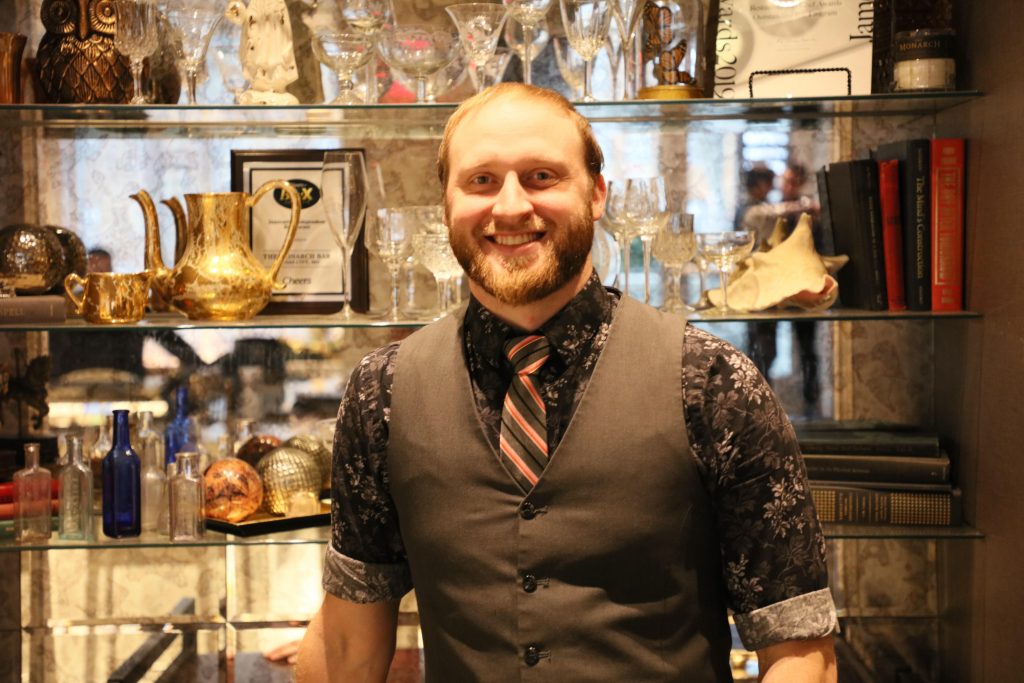 So to pay homage to National Sour Candy Day, we had the cocktail craftsman whip up a pucker-iffic adult libation that features Haribo Zing Sour Bites. "They are about a 7/10 on the sour scale which is great because their sourness doesn't take over the juicy-fruit nature of the gummi," he adds. "They have a good firm bite while staying true to a gummi candy hybrid."
He says his concoction—the Pucker Up Buttercup—"is a great pairing for those, like me, who like a sour but fruity and sinfully delectable approach to guilty-pleasure cocktails." The bright green Studio 54-esque cocktail tastes a little greener with its alpine herb infusion. "And, of course, a loveable kick of overproof alcohol to wash down the candy," says Schulte.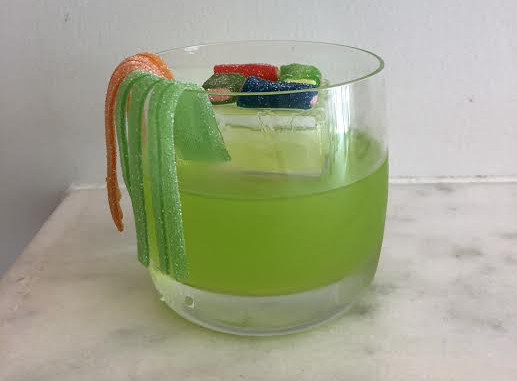 Pucker Up Buttercup Cocktail
Ingredients:
1.0 ounce Foursquare Probitas
1.0 ounce Midori
1.0 ounce lime juice
¾ ounce Green Chartreuse
½ ounce simple syrup
Directions:
Combine all in a shaker tin and hard shake until well-chilled.  Strain over a large clear cube into a rocks glass and garnish with four Haribo Zing Sour Bites (or Haribo Zing Sour Streamers).