Chef Vince Paredes serve these masa cakes as the base of The Farmhouse's popular brunch item Chef Lío Mess. He tops the cakes with shredded barbacoa, eggs, and fresh crèma.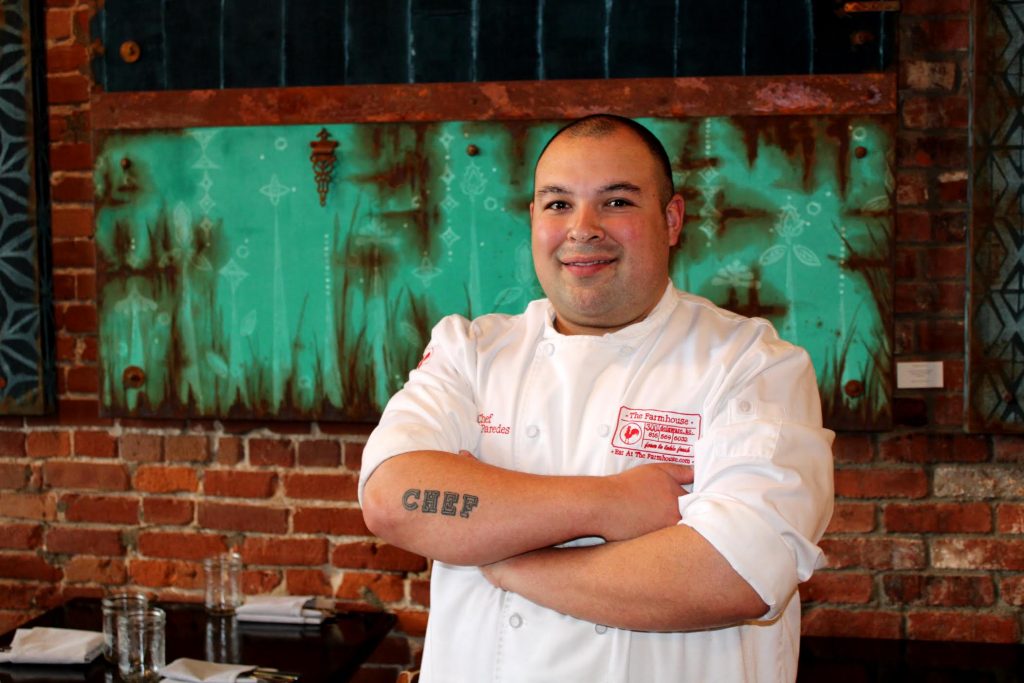 Like any blank canvas, you can put whatever spin you want on your masa cake creation. "Try them with the same, your favorite salsa, or use your imagination to create your own unique combinations," he says.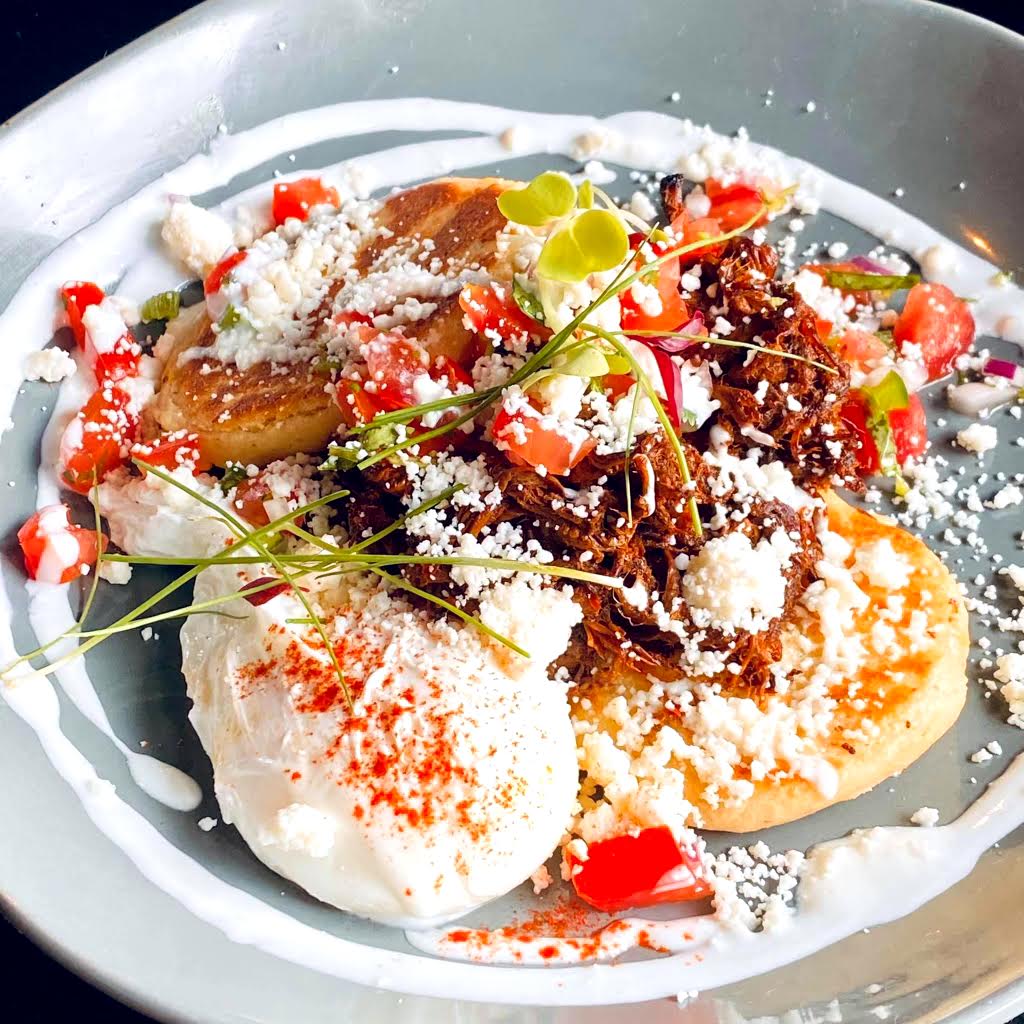 Masa Cakes
Makes 15 to 20 cakes
Ingredients:
1 quart milk
1 cup lard or bacon fat
1 quart masa
1 tablespoon baking powder
½ cup queso fresco crumbles
½ cup fresh or frozen corn kernels
Directions:
In a saucepan over medium heat, warm milk, and fat together, but don't let it go above a simmer.
In the bowl of a stand-up mixer, combine masa and baking powder. Gradually add in milk and fat, slowly mixing until dry ingredients are incorporated. The mixture should feel like wet sand and firm enough to hold shape. If the dough mixture is too loose, add more masa. Gently fold in queso fresco and corn.
With your hands, form masa into cakes about 3 inches in diameter pressed ¼-inch thick, similar to large silver dollars. In a lightly oiled skillet, bake cakes over medium-high heat on each side for about 2-3 minutes, so the roasted corn flavor comes through. Repeat the process until all the cakes are fried. To check for doneness, the masa cakes should spring back when lightly pressed.