Loews Kansas City Hotel is sharing its iconic cocktail, The New Midwest, to give a little taste of Kansas City for those dreaming of a getaway.
"Getaways in a Glass" is a new offering featuring signature cocktail recipes from properties around the country that can be recreated at home. Each recipe is handcrafted locally, with a subtle nod to its destination. "It's a toast to Kansas City's crown as the capital of the 'New Midwest.' As the days get shorter and nights get cooler in Kansas City, we wanted to create a comforting cocktail to warm your soul," says Thomas Turner, director of food and beverage for Loews Kansas City Hotel. "The New Midwest infuses warmed brown butter with Kansas City's own Tom's Town Double Oak Bourbon, for a rich, nutty and heart-warming flavor. We chose to add Disaronno and maple syrup for sweetness and depth and garnished the cocktail with grapefruit peel for a refreshing, citrus note."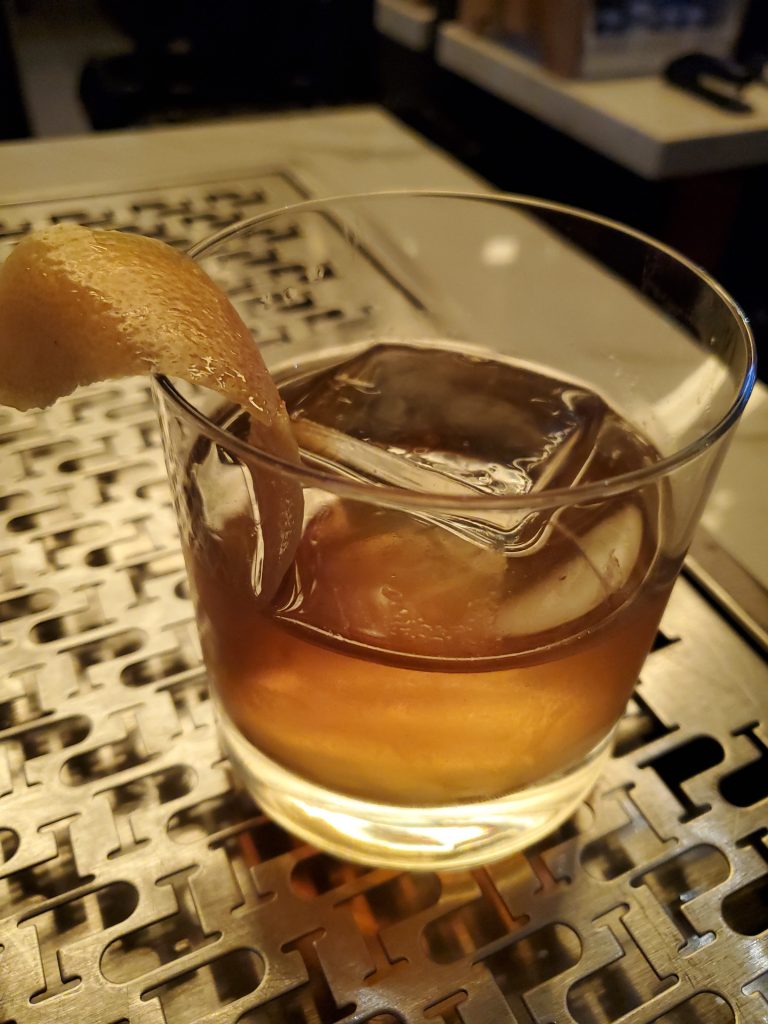 The New Midwest
Ingredients:
2 ounces brown-butter bourbon
¼ ounce Disaronno
¼ ounce maple syrup
Grapefruit peel
Large ice cube
Brown Butter Bourbon
Preparation:
Brown eight ounces of butter. Strain out solids and then add four bottles of Tom's Town Double Oak Bourbon. Stir and infuse for two days in the freezer. The butter will rise to the top, then remove and strain all solids in a chinois.
Directions:
In a Yarai mixing glass, add two ounces of brown-butter bourbon, a quarter ounce of Disaronno and a quarter ounce of maple syrup. Stir all ingredients 15 times, then strain and serve over a large cube in a double old-fashioned glass. Finish with grapefruit zest.