LaToyia Mays, owner/operator at The Laya Center for Holistic Wellness in Kansas City, is a firm believer of using different ingredients to help naturally boost your body's immune system. A staple she recommends is "garlic, garlic, garlic." (She had us at garlic.)

Her famous 52 Clove Soup recipe is a fan favorite, so we asked her to share. "Get some garlic in your life every day," she says. "This recipe is a delicious classic, and it is filled with amazing phytochemicals that detoxify the body. The abundance of garlic also can lower blood pressure and improve circulation."
If nothing else, this soup can help to ward off vampires, which—at the rate we're going these days—could be a real possibility.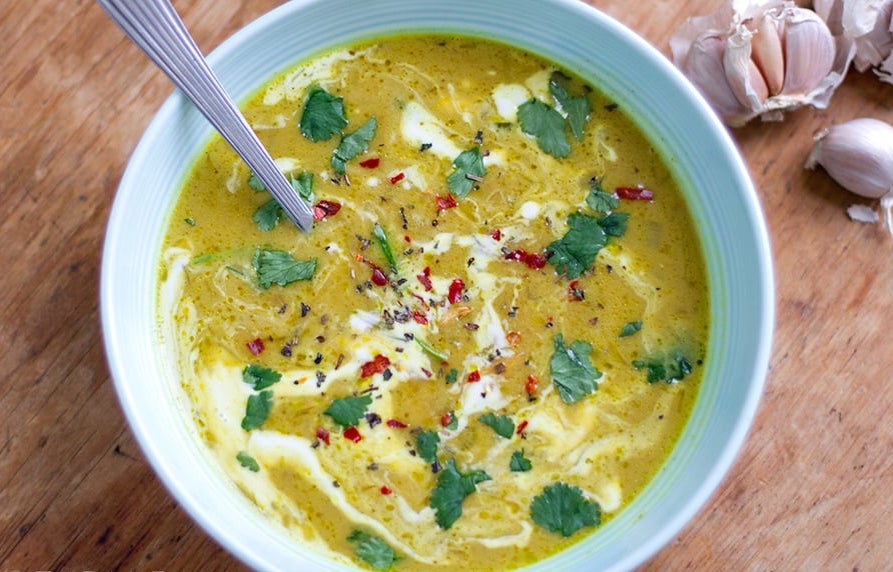 52 Clove Garlic Soup
Ingredients:
52 cloves of garlic, peeled
1/4 cup olive oil, divided
1 medium onion, chopped
1 medium potato, peeled & chopped
4 cups organic chicken broth
Salt & pepper to taste
1 tablespoon lemon juice
Instructions:
Place two tablespoons of the oil in a large saucepan. Preheat the oven to 350 degrees.
Place 30 garlic cloves in a small oven-proof casserole along with the remaining olive oil. Cover with foil—and roast the garlic for 35 to 40 minutes or until soft and brown. While the garlic is roasting, coarsely chop the remaining garlic cloves and add to the saucepan along with the onions and potatoes. Cook the garlic and onion mixture over medium heat until the vegetables soften and begin to brown, about 5 minutes. Add the chicken broth, salt and pepper and bring to a boil.
Reduce the heat to a simmer, and cook until the potatoes are very tender, about 15 to 20 minutes. Let the soup cool to room temperature. Once the garlic has roasted to a light golden brown, use a spoon to remove it from the oil and place in the saucepan. Reserve the garlic oil for another use. Puree the soup in batches until thick and smooth, then return to the saucepan. Reheat the soup, then add the lemon juice. Serve, topped with your garnish of choice. (I use cheese, parsley and/or bacon on top.)