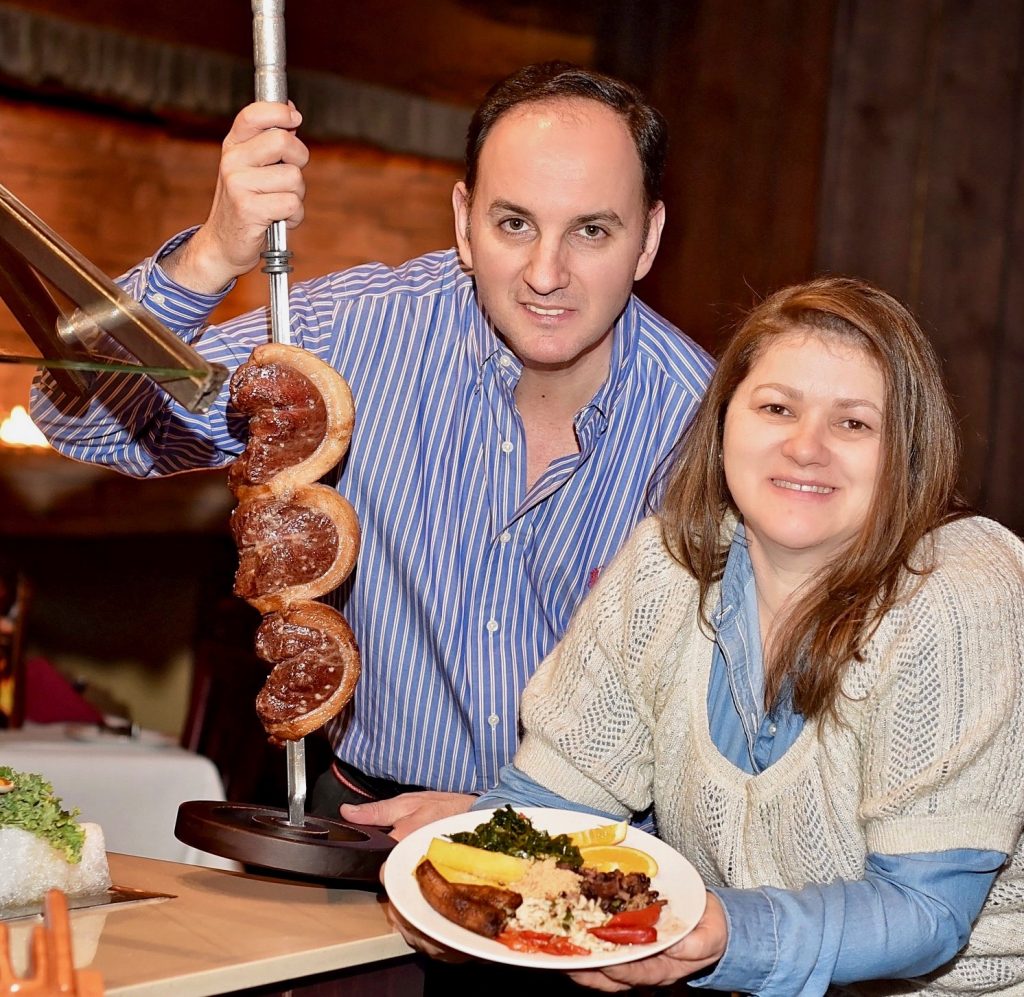 With Mardi Gras right around the corner, we thought it only fitting to unveil a few Carnival-friendly recipes from our friends at Porto do Sul in Overland Park. Owners Leonice and Edson Ludwig are both natives of Brazil and know a thing or two about celebrating the occasion. They doled out two of their quintessential recipes so you can eat, drink, and make merry.
First up, their pão de queijo (POWN-dee-kay-zho), or cheese bread—which is served as a snack or appetizer throughout Brazil. "At Porto do Sul, we serve the light, cheesy puffs (they're a lot like popovers) as part of our steakhouse experience," says Leonice. "But they also go well with the caipirinha, Brazil's national cocktail made of fresh-squeezed lime, cane sugar, and Brazilian-style rum called cachaça." (More on that in a minute!) Even better? Pão de queijo are naturally gluten-free because they are made with tapioca flour—available in the health-food aisles at most well-stocked supermarkets.
Chef note: "This recipe was tested with Bob's Red Mill brand. It's very fine, so it will easily make a mess. Measure the flour over a plate to catch the powder; for the most accurate measurement be sure to spoon and level, as opposed to dipping, which will pack the cup. Parmesan cheese is typical but any hard, grated cheese will work in the recipe."
Porto do Sul's Gluten-Free Cheese Bread (Pão de Queijo)
(Makes 4-dozen mini muffins or 2-dozen standard muffins)
 Ingredients:
Spray vegetable oil
¾ cup vegetable oil
1 ¾ cups milk
3 eggs
½ tablespoon salt
3 ¾ cups packed tapioca flour
2 cups freshly grated Parmesan cheese
Preheat oven to 400° F. Spray muffin pans with vegetable oil and set aside.
In an 8-cup blender, pulse oil, milk, eggs, and salt. Add tapioca flour 1 cup at a time, pulsing after each addition to blend. Add Parmesan and pulse just enough to distribute cheese evenly throughout the batter.
Pour batter into the prepared muffin pans, filling ¾ full. Bake for 20 minutes, or until golden. Serve immediately while warm; cheese bread deflates as it cools. Repeat the process with remaining batter or save for another day; batter may be stored in the refrigerator for up to one week.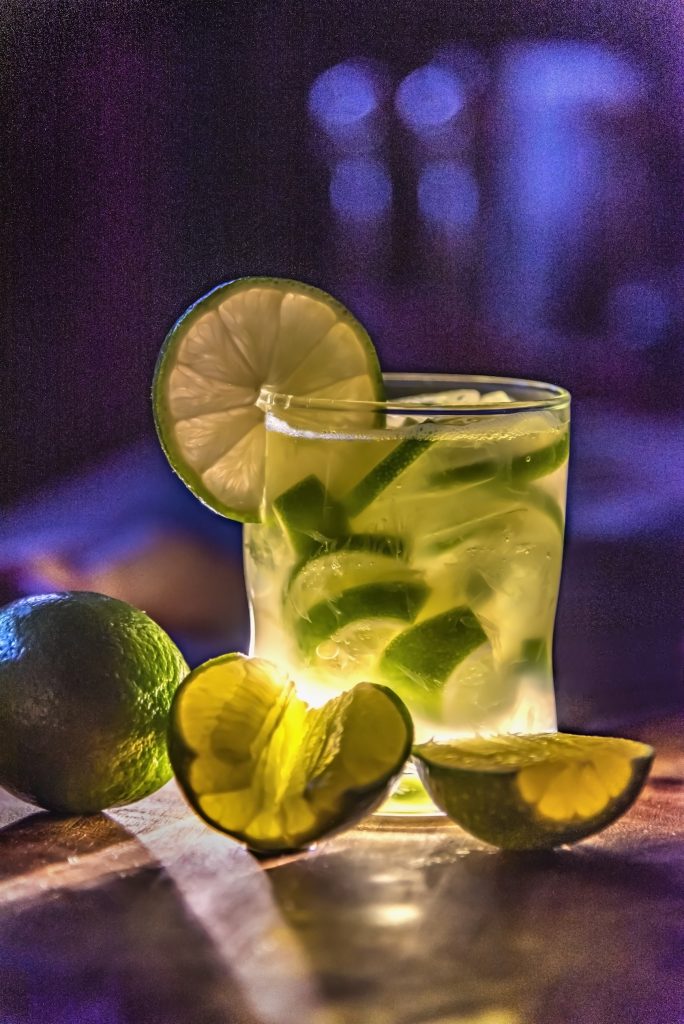 Meanwhile, it's not a party unless caipirinhas are being served. This boozy concoction is sure to be a hit with your guests. It's sweet, smooth and refreshing—perfect for Fat Tuesday!
Chef note: "Brazilian cachaça (kah-SHAW-suh) is a clear rum made from sugarcane. It is used in Brazil's most famous cocktail, the refreshing caipirinha. Brands range from the inexpensive and serviceable Pitú or '51' (especially for Carnival), Velho Barreiro to the more artisanal brands such as Leblon, or Novo Fogo, which are aged for two years in oak."
 The Brazilian Caipirinha
(Makes 1 serving)
Ingredients:
1 lime, plus more for garnish
1 tablespoon sugar
2 ounces cachaça (Brazilian rum, available at well-stocked liquor stores)
Ice cubes
Garnish with additional lime slice
Roll the lime with your palm on a cutting board. Cut the lime, remove any seeds and cut into wedges. In a cocktail shaker, muddle the lime (skin-on) with sugar, until the sugar is well incorporated, and the lime has released its juice. Pour juice into a tumbler, add ice and shake for 12 seconds. Pour cocktail into an old-fashioned glass. Garnish with a slice or wedge of lime. Say "Saúde!" (saw-OOH-dee), or cheers to good health!