Restaurant Week 2020 starts Friday, kids! Get out and enjoy all those local restaurants you've been dying to try. Over 218 eateries have killer lunch and dinner specials with pricing that won't break the bank.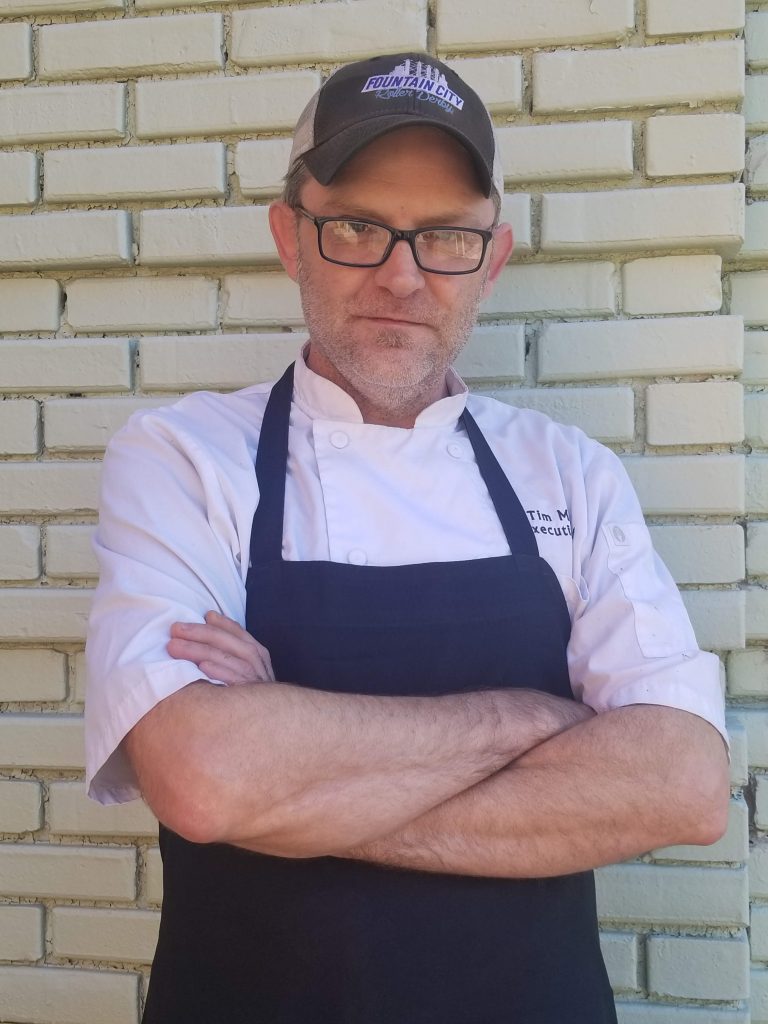 To celebrate the week accordingly, we've scoped out some of our fave dishes you simply must try. Even better? We hit up a few of the restaurants' respective chefs for their to-die-for recipes. First up, Pressed Penny Tavern's executive chef Tim Marrant has whipped up a killer side dish to dazzle your guests—uh, and their palate.

Fried Brussels Sprouts
Serves | 4 |
Ingredients:
½ ounce finely chopped prosciutto
8 ounces (trimmed & halved) Brussels sprouts
2 ounces honey
½ ounce finely chopped walnuts
Candied Lemon
2 lemon
½ cup sugar
Preparation:
Candied Lemon: With a sharp knife, carefully peel the skin off two lemons. Make an effort to leave as much of the pith on the lemon as you can. Dice the lemon peel. Place the lemon peel in a sauté pan and cover it with water. Bring to a boil and lower the heat to a simmer. Allow the lemon peel to simmer for 6 minutes. Strain the water from the lemon. Return to the heat, cover the lemon peel with water and add ½ cup of sugar. Allow to simmer for another 6 minutes or until the lemon peel starts to become translucent. Strain the water and allow to cool.
Crispy Prosciutto: Preheat oven to 325° F. Line a baking sheet with parchment paper and lay out the ½ ounce of prosciutto. Bake the prosciutto for 12 minutes or until crispy. Break the prosciutto into tiny pieces.
Brussels Sprouts: Cut the stems off of the Brussels sprouts and chop them in half, or quarter them depending on size. Heat olive oil in a cast-iron skillet over medium heat until the oil shimmers. Add Brussels sprouts to the skillet and cook without stirring until the undersides of the sprouts turn golden brown, 5 to 7 minutes. Stir to turn sprouts over, and cook other sides until golden brown, another 5 to 7 minutes. Season with salt.
Walnuts: Finely chop the walnut "meat" of 2-3 walnuts.
To serve:
Drizzle the plate with half the honey. Pile the seasoned Brussels sprouts on top of the honey. Top the sprouts with the remaining honey, candied lemon, crispy prosciutto and walnuts. Enjoy!