For many people, after almost a year of pandemic home cooking, a lot of the luster has worn off of daily food preparation. For me, what keeps it fun is cooking for others while continuing to change and expand my repertoire of recipes. Although I seldom-to-never make elaborate desserts at home, this quick chocolate mousse gives the impression of a good amount of effort and allows you to change up your ingredients so it always seems exciting and fresh. And it's perfect for Valentine's Day.
First, a few notes on the preparation of this dessert. Because of its simplicity, the ingredients need to be of excellent quality. Everything shows. This is not the place for cheap baking chocolate that has been in the back of the fridge for three years, stale cookies, or nuts that are freezer burned (you probably used all of that up during lockdown anyway). If you love very dark or bittersweet chocolate, use that (I frequently use the 1.75 ounce Dark Chocolate with Almonds bar from Trader Joe's, but imagine with Andre's or Valrhona!). If you like milk chocolate, by all means go for it. This mousse is also best right after it is made. Although it is still good if refrigerated, it's not quite the same. If you have any doubts about your skill level, make a test run on the mousse when you are alone and can focus—it uses a small quantity of ingredients, is very fast, and once accomplished, can be easily repeated. After a bottle of Zinfandel with dinner on Valentine's Day is probably not the best time to give it a first try.
Chocolate Mousse Parfait
Combine and gently melt about two ounces of good quality chocolate with a tablespoon or so of espresso, coffee, or heavy cream. The melting can be accomplished in a thick-bottomed saucepan on low heat on the stove, or in the microwave in brief increments. You just want to melt the chocolate without raising the temperature any higher than necessary—the chocolate will not really change in appearance except possibly becoming slightly shiny. This will take very little time. While the chocolate is melting, in a mixing bowl with a whisk or hand mixer—hand mixer is easier and faster—whip about one cup of heavy cream (two if you love whipped cream) with a pinch of sugar until soft peaks are formed. Take about half of the whipped cream out of the bowl and set it aside to use to assemble the parfait. Stir the melted chocolate to combine it with the warm espresso, coffee, or cream and then pour it all over the whipped cream in the mixing bowl. Immediately mix/whisk the cream until the chocolate is fully integrated and fluffy and stiffens like fully whipped cream. This will take only seconds unless you move like a turtle. You could stop here and just eat the chocolate mousse, selfishly and alone in the kitchen, or assemble the parfait and share. I suggest the latter but may have done the former on occasion.
To assemble, simply alternate layers/dollops of the whipped cream and chocolate mousse with ingredients you like with chocolate (i.e. fresh berries, toasted nuts, or crumbled cookies). My current favorite combo is gingersnaps or amaretti cookies with good-quality preserved cherries (see Pantry) and their syrup. Another favorite is fresh red raspberries that have been coated in warmed black raspberry jam (delicious, but that involves dirtying another pan). Chopped candied ginger or orange peel would be nice, as would many different poached fruits. For serious chocoholics, a drizzle of bittersweet melted chocolate or chocolate sauce could be used to intensify the chocolate flavor, as could chocolate shavings or chips sprinkled at intervals during parfait construction. For a more adult parfait, a splash of brandy, Grand Mariner, or aged rum could be used to flavor the whipped cream—or served alongside for sipping.
The parfait concept is easily expanded for more people (just double or triple the amounts) and makes for a fun interactive assembly station with a variety of toppings, fruits, sauces, and cookies for people to build as they please. Regardless the size or combinations, let this simple and satisfying pantry-centric dessert become a part of your ever expanding culinary repertoire.
---
In Your Pantry
Exceptional Cherries
Intensely flavored and aromatic, preserved cherries are a delicious and versatile pantry staple. From sweet to savory, try some of these applications.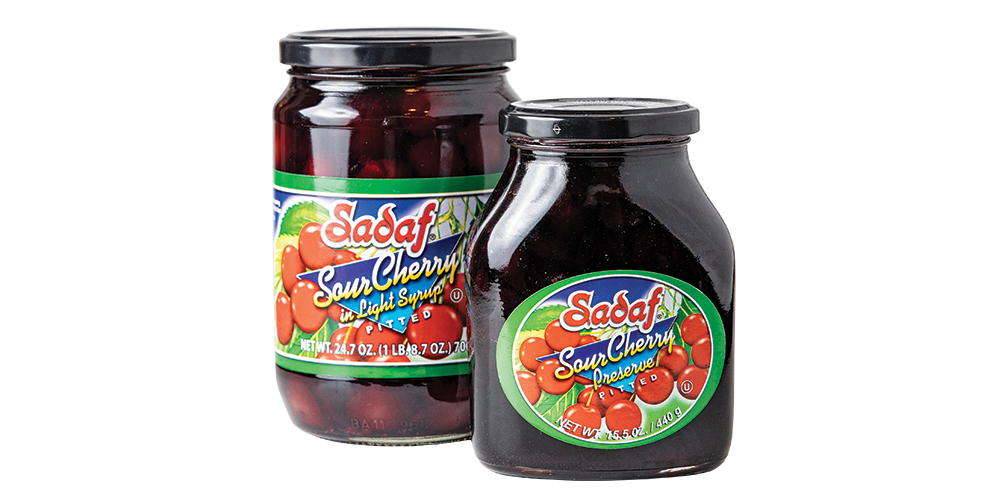 Sadof Sour Cherries
Hailing from Bulgaria, these cherries have an exceptionally intense and fresh sour cherry flavor you don't often find in canned products. They are not candied, so the texture is like that of a freshly cooked cherry. The cherries in light syrup would be delicious anywhere you would use a canned or dried cherry. Those in heavy syrup, more like a jam, are delicious drizzled and dolloped on desserts, and will take your buttered toast to a whole new level.  Available at Shahrazad Market (126th St. and Metcalf Ave).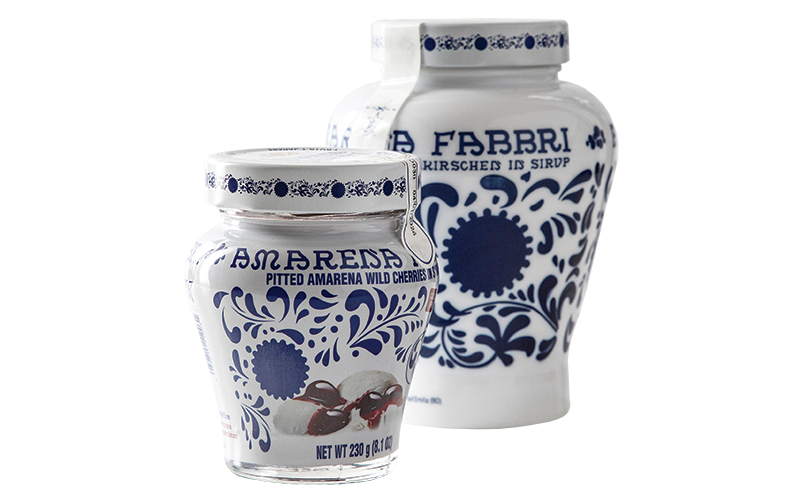 Fabbri Amarena Cherries
Instantly recognizable in their distinctive blue-and-white crock, Amarena cherries are a small wild cherry found in northern Italy. Candied in a delicious syrup with a secret recipe and process, these tiny dark orbs are a requirement in many classic Italian desserts thanks to their slightly acidic finish, which helps balance the sweetness in Italian dolci. They are surprisingly delicious as a garnish for cheeses, especially gorgonzola dolce and pecorino. Available at many fancy food shops.
Luxardo Maraschino Cherries
The original candied cherry for cocktails—not to be confused with the bright red flavorless sugar bombs garnishing a Shirley Temple—this dark sour Morello cherry candied in Marasca cherry syrup (the same syrup used to make the famous Maraschino liqueur), is a bit larger than other candied cherries and has a long luxurious finish and firm bite. If you aren't using these to garnish your Manhattan, it's time to up your game. Available at better liquor stores.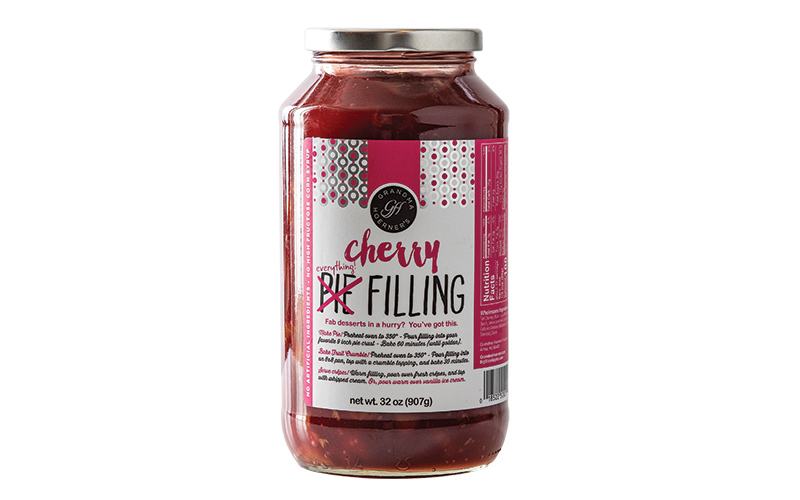 Grandma Hoerner's Cherry Everything Filling
Produced nearby in Alma, Kansas, these tart cherries are a step above canned cherry pie filling in flavor and texture with the bonus of having no high-fructose corn syrup. Although recommended highly for a speedy cherry pie, crisp, or crumble, this filling is delicious enough to stand on its own as a waffle, crepe, or ice cream topping—just be sure to heat it first (microwave or stove top) to eliminate the cornstarch texture. Available at Whole Foods.