Chef Bobby Stearns is a fan of hearty fare—especially when it's cold out. So when we asked for his favorite homebound recipe, he busted out his famous Low Country Chili.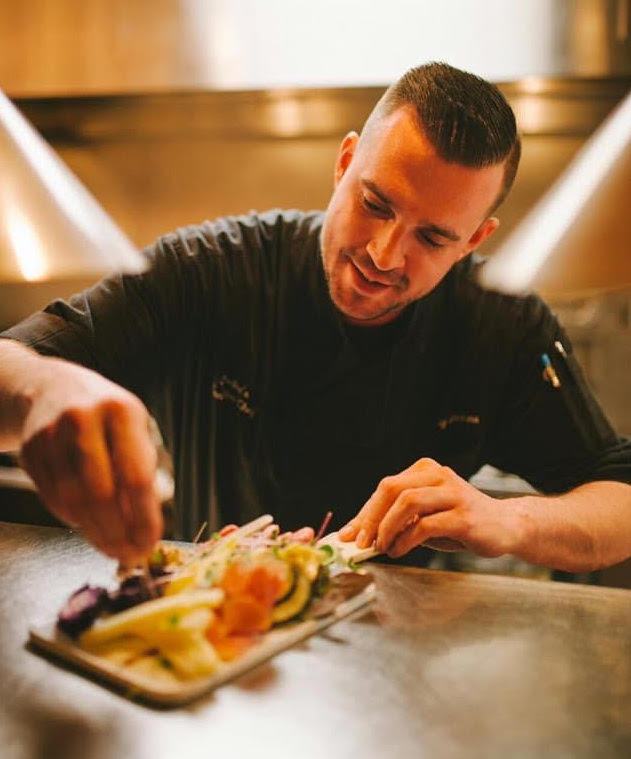 Not only does it have plenty of flavor, the dish is even the better the second day. And the third. And the … oh, you get the idea. Stearns—who is the executive chef at Ophelia's Restaurant and Inn and Café Verona—says you can't go wrong with chili this time of year. We agree!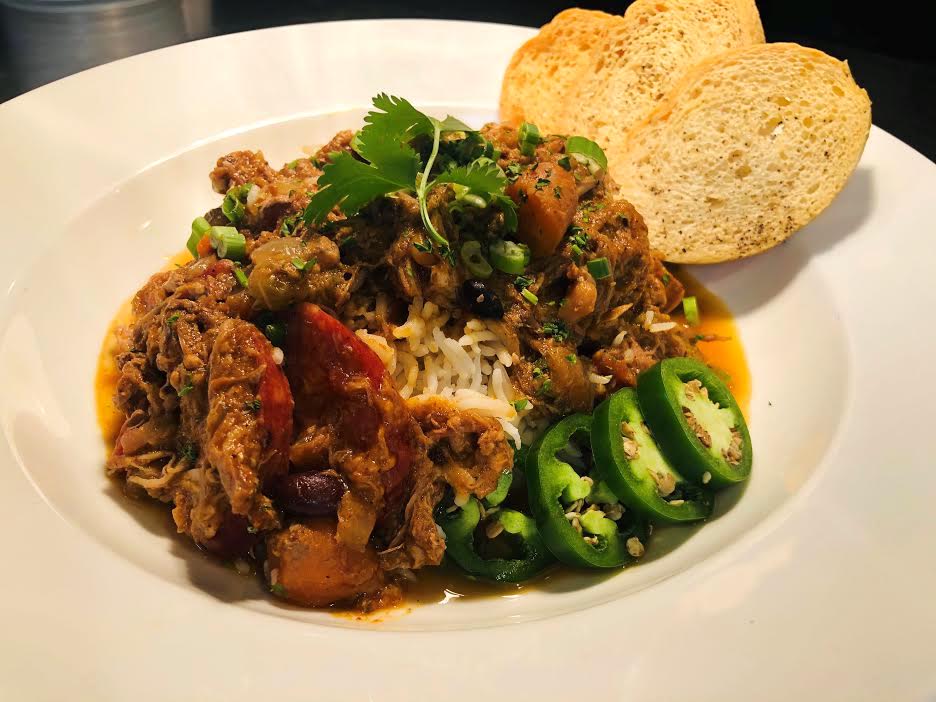 Low Country (Creole) Chili
5 – 6 servings
Ingredients:
Pork roast ingredients:
4 – 6 pounds pork shoulder butt roast (rubbed with blackening spice, kosher salt and pepper)
1 pound bag small peeled baby carrots
3 – 4 celery stalks, chopped 1/2 inch thick with leaves
1 medium yellow onion, small dice
1 cup beef stock
1 14 ounce can crushed tomatoes
1/4 cup Louisiana hot sauce
Directions:
Pre-heat oven to 300 degrees. Combine half the vegetables in pot and place pork fat side up in small stock pot or Dutch oven. Top with remaining vegetables, tomatoes, hot sauce and beef stock. Slowly cook for 6 hours or until pork becomes tender, falls off the bone and pulls apart when grabbed with tongs. Remove shoulder bone and let cool at room temperature. Once cooled down remove pork and shred until desired size. Save juices and vegetables for chili sauce.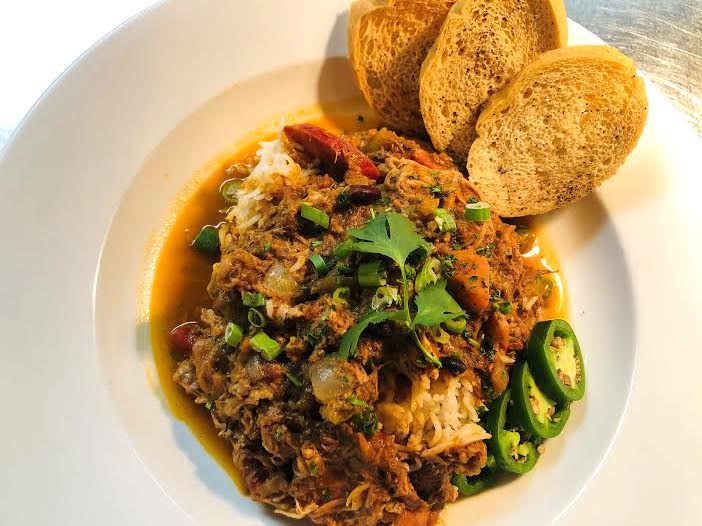 Chili sauce ingredients:
1 tablespoon olive oil or vegetable oil
1 green pepper, small dice
1 red pepper, small dice
1 yellow onion, small dice
1 tablespoon minced garlic
2 cups fresh button mushrooms, stems removed and quartered
4 tablespoons butter
1/2 cup flour
1 cup beef stock
1 14 ounce can crushed tomatoes
1 14 ounce can tomato sauce
2 cups Zing Zang (or any spicy non-alcoholic Bloody Mary mix)
4 links sliced Krizman's andouille sausage
2 14 ounce cans chili beans with sauce
1 small can diced green chilis
1 tablespoon kosher salt
1 tablespoon ground black pepper
2 tablespoons ground cumin
2 tablespoons blackening spice
4 cups cooked long grain rice (optional)
Directions:
Combine oil and vegetables in large saucepan and cook on medium heat until slightly brown on edges and onions are translucent. Add butter, cook until melted and then add flour. Stir until combined and a roux forms in the pan. Deglaze pan with beef stock, and juice from pork and stir continuously. Add tomato products, seasonings and Bloody Mary mix. Simmer sauce and slowly add beans, green chilis, sausage, pork and pork vegetables. Simmer for 30 – 40 mins stirring occasionally. Scoop rice into bowl and top with chili. (Chef note: I like to top with fresh jalapeños, hot sauce and scallions. And serve with crispy crackers, bread or cornbread.)