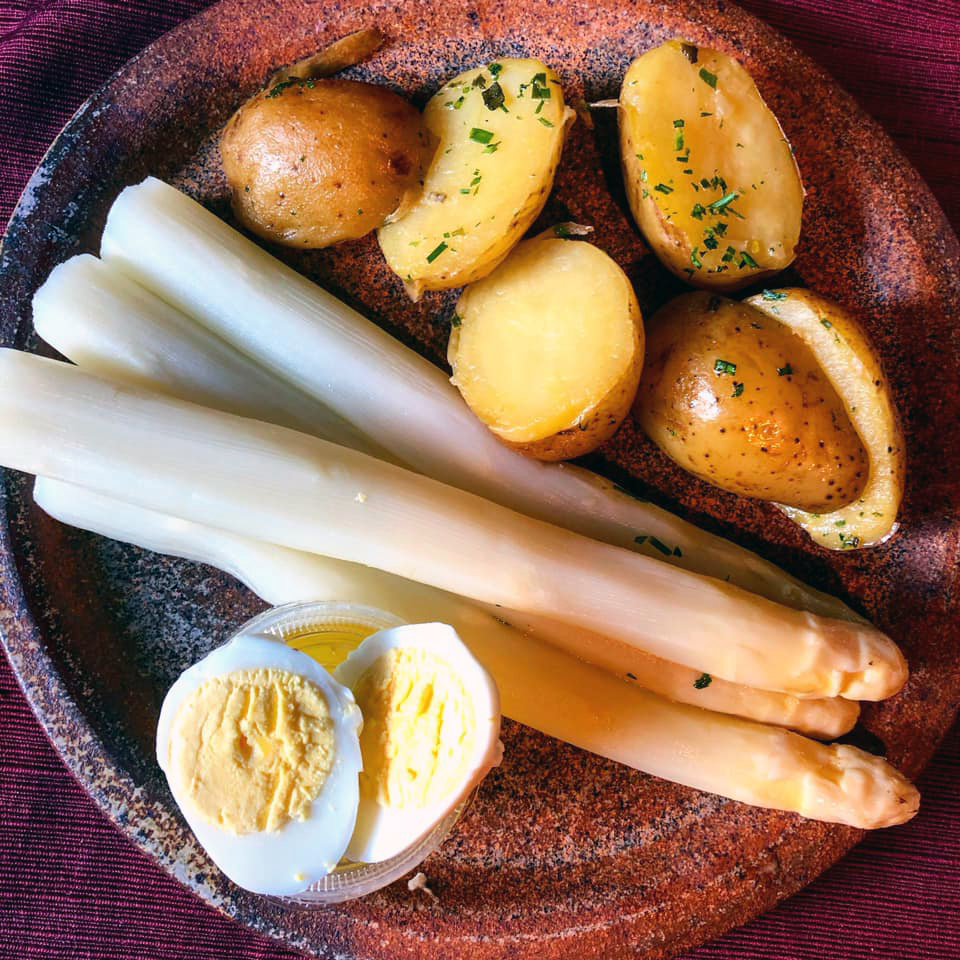 For the last 11 years, Affäre's Martin Heuser has had white asparagus flown in from Europe to feature on the German restaurant's spring menu. Weisser spargel (white asparagus) is a springtime delicacy treasured in Germany that's sweet and more tender than the green variety we have in the U.S. 
Heuser traditionally adds the European delicacy to Affäre's menu for some of his favorite classic dishes. Unfortunately, white asparagus isn't available locally, but Heuser has a solution. 
While white asparagus is on Affäre's menu this spring (starting in May), Heuser is offering home chefs the opportunity to pre-order the vegetable. He simply requests 48-hour notice. Even better, he shared his steaming technique, plus possible accompaniments.
Steamed Spargel with Drawn Butter
Ingredients:
White asparagus
½ cup sugar
1 lemon
½ cup butter, plus 2 tablespoons
2 tablespoons sea salt
Directions:
Carefully peel the asparagus stalks, peeling from just under the head to the bottom of the stalk. It only needs to be peeled a little. Cut the bottom off, about 3/4 inch (it's the woody part), and bundle stalks into 1-pound portions with uncolored butcher twine.
Fill a stockpot with two gallons of water. Add 1/2 cup sugar, one lemon (cut into halves), 1/2 cup butter, two tablespoons sea salt, and bring to a boil. Once the water comes to a boil, add the asparagus bundles for about 8-10 minutes, until the stems are soft. This can be tested by gently stabbing the stem with a paring knife.
Carefully lift out of the water onto a paper towel to drain. Place asparagus on a plate, remove the butcher twine, and drizzle with 2 tablespoons of butter melted in a small pot—or more if you'd like.
Heuser recommends pairing the white asparagus with boiled potatoes, hard-cooked eggs, salmon, black forest ham, or mushrooms.
Place your order for white asparagus by calling Affäre at 816-298-6182 between 4-9 p.m. on Wednesdays-Sundays.