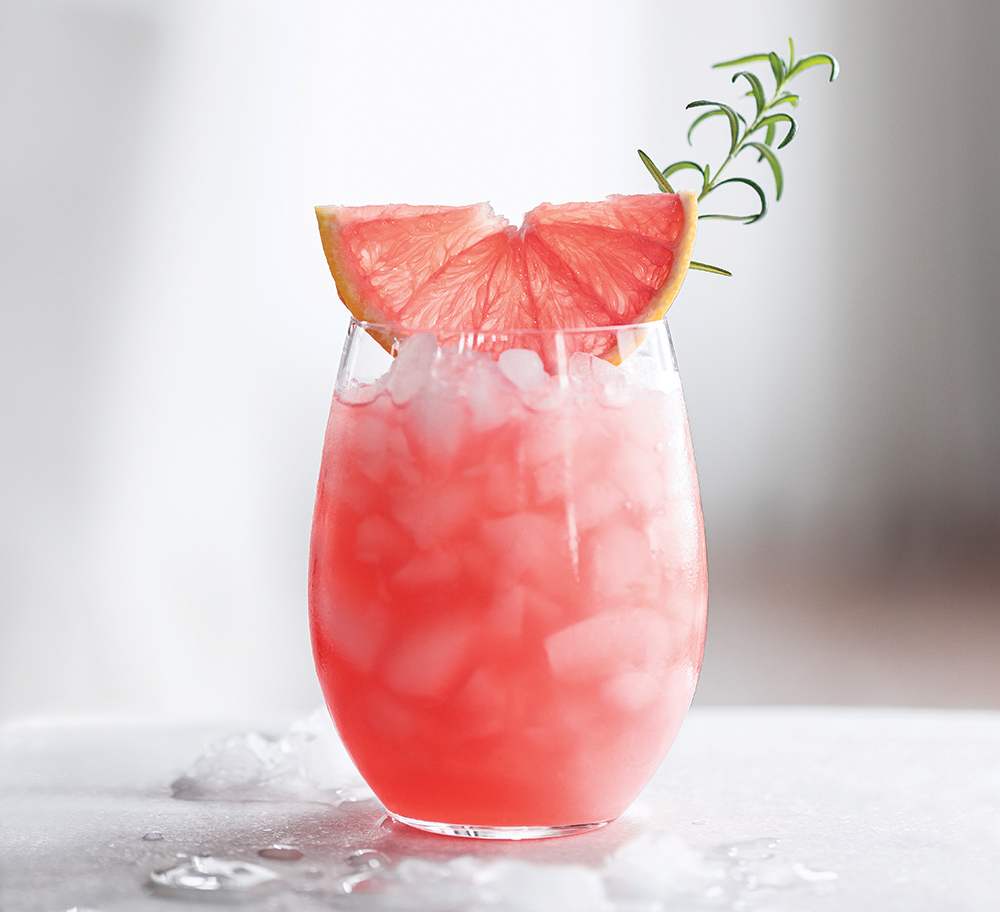 Grapefruit & Pomegranate Sour
Yield: 1 cocktail
Ingredients:
For the cocktail:
1½ oz vodka
1 oz freshly squeezed pink grapefruit juice
½ oz freshly squeezed lemon juice
½ oz honey pomegranate syrup*
*For the honey pomegranate syrup:
½ cup hot water
½ cup honey
½ cup pomegranate juice
For the garnish:
Grapefruit slice
Sprig of fresh rosemary
Instructions:
To make the syrup, mix the water and honey and stir until honey dissolves. Add pomegranate juice and stir to combine.
Add all cocktail ingredients to a shaker with ice and shake until chilled. Strain into a  glass filled with pebble ice (or you can crack regular ice cubes into smaller chunks for the same effect). Garnish with a grapefruit slice and a sprig of fresh rosemary.