Sponsored content:
We've got the scoop on the ever-popular 2021 Kansas City Restaurant Week, which begins in mere days.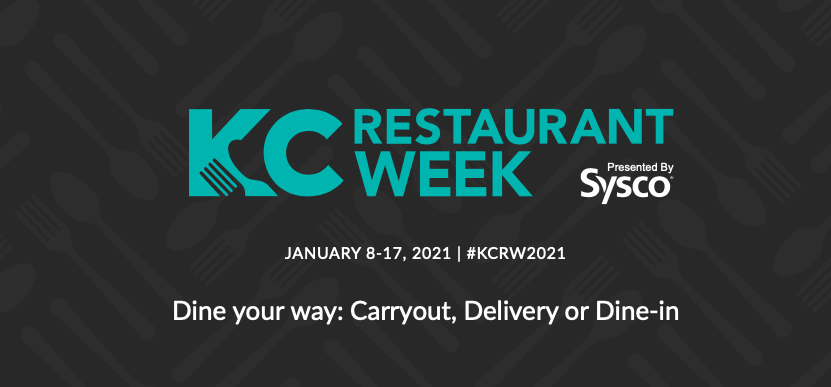 Now in its 12th year, this chef-tastic extravaganza returns January 8 – 17 with special multi-course meals and values at hundreds of local restaurants. From carryout and delivery services to traditional dine-in experiences, KC Restaurant Week will showcase the region's culinary talents through three affordable price tiers: $15, $35, and $45. "January is a strong time of need for local restaurants—and this year with the pandemic, it's taken on a whole new magnitude," says Derek Klaus, director of communications at Visit KC. "Currently, we're up to 160 participating restaurants—with more coming in each and every day."
This year, 2021 KCRW is focusing on carryout and delivery since many restaurants still have limited seating capacity. "We are encouraging locals to 'dine your way' with exclusive carryout, delivery, and dine-in specials," he says. "Now's the time to celebrate and support our neighborhood restaurants."
If you're eager to get outside your culinary comfort zone and try a new restaurant, Klaus says there's no better opportunity than KCRW's ten-day local festival of food. "I'm excited to try Fannie's West African Cuisine for the first time," he says. "And we'll get carryout at The Savoy—and Boru now that they've reopened in Waldo. And I want to try some new places, like Brewer's Kitchen."
Klaus says a portion of proceeds for every meal sold will benefit three local charities—including the returning beneficiary, The Don Bosco Centers, and the foundations of Visit KC and the Greater Kansas City Restaurant Association (GKCRA).
Here are three things you need to know about this year's terrifically tasty event:
3) A whopping 20+ restaurants are new to the KCRW scene this year.
"For many restaurants, this is their first time participating," says Klaus. "Of course, that number is growing every day as restaurants jump on board." Here's a list of new additions:
Aroma Bistro Gourmet Eatery
Boru Asian Eatery (reopened)
Burnt Ends BBQ Crown Center
Club 27
Shawnee
South Plaza
Elevate Bar & Grill
Enjoy Pure Food + Drinks
Epic Burgers
Fannie's West African Cuisine
Hamburger Mary's Kansas City
Lakewood Local
Marina 27 Steak & Seafood
Old Shawnee Pizza
Patrice's Culinary Creative
Pirate's Bone Burgers
The Stilwell Restaurant at the Loews Kansas City Hotel
The Town Company
Trago Bar & Tapas
Urban Café KC
Va Bene Italian Eatery
2) Eating gourmet has never been easier.
"The sheer value of some of these meals can't be beat," says Klaus. "A few fine-dining restaurants are even offering three or four courses for a fraction of the regular price." Both Novel and The Savoy at 21c have noteworthy menus, for instance. Fine dining options also include:
801 Chophouse, The Capital Grille, Eddie V's Prime Seafood, J. Gilbert's Woodfired Steaks & Seafood, McCormick & Schmick's Seafood & Steaks, The Melting Pot, Pierpont's at Union Station, Stock Hill, and Story.
1) Score! A majority of restaurants are offering carryout this year.
"Some places simply don't have the capacity for lots of guests," says Klaus. "So this year, many of our restaurants have a carryout option—which is brand new for our returning diners." Even better? Guests can easily filter 2021 KCRW's menu by vegan, vegetarian, or dietary preferences. "Depending on your tastebuds, you can pick and choose accordingly. It's that easy."
In addition to the website, 2021 Kansas City Restaurant Week also offers a free, handy app. Guests can quickly search menus, create wish lists of favorites and track their Restaurant Week journey with photo filters and more.