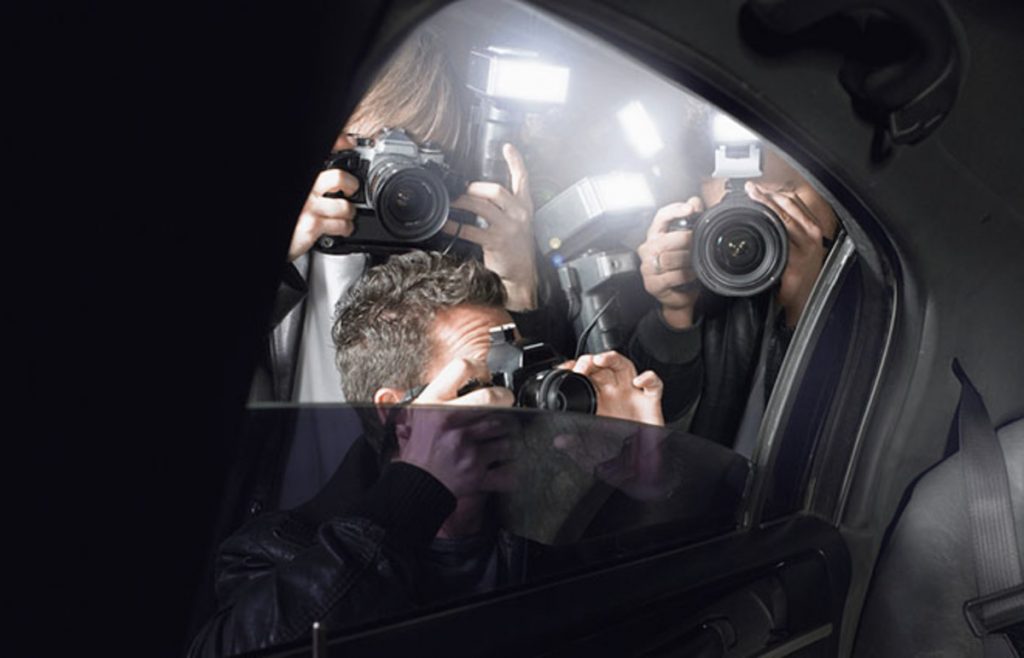 Stars come with a lot of baggage—like an entourage or infernal paparazzi. But sometimes they just come with an appetite. We asked several local chefs, servers, and bartenders to reveal the behind-the-scenes dirt of when an autograph-worthy patron walked in the door—sometimes unannounced.
Farina
Michael Smith, executive chef/partner of Farina and Extra Virgin, and his wife, Nancy, general manager and partner, are accustomed to local, national, and international celebrities—artists, musicians, politicians, sports figures, and more—dining at one of their popular Crossroads Arts District restaurants. Always discreet and respectful of whatever level of privacy the celebrity requests, the Kansas City culinary power couple shares two brush-with-greatness memories.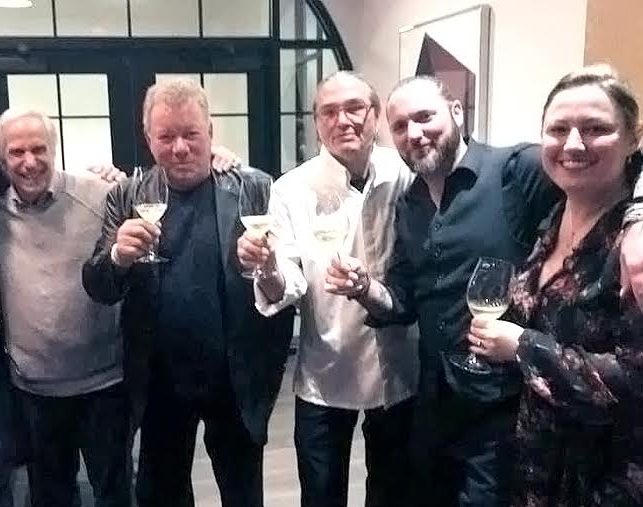 Dinner With The Fonz & Captain Kirk
One night in March 2019, Captain Kirk and The Fonz dined together at the Smiths' newly opened Farina. To ensure privacy, they were seated in Farina's wine room, along with a small group of about eight people accompanying the two stars.
"Henry Winkler embraced the adulation and recognition from diners as the group exited through the dining room following dinner—William Shatner, not so much," recalls Michael Smith. "It wasn't that he was mean, but clearly didn't enjoy it like Henry did. A woman at the front bar leaned toward William and asked for a photo. He rebuffed her request immediately saying, 'Sure—85 bucks.' (Smith, known for his handcrafted pasta and a playful sense of humor, says now when guests ask for photos with him, depending on their mood, he quips, 'Sure—85 bucks!'")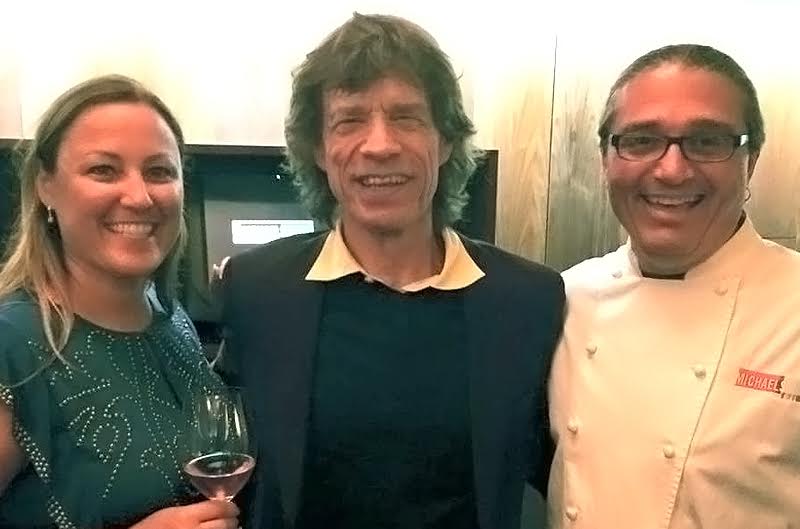 Eats Like Jagger
The Rolling Stones were in Kansas City for a much-anticipated concert at Sprint Center in late June 2015. The night prior to the performance Mick Jagger had a late reservation, along with five others and two bodyguards at the former Michael Smith Restaurant (now Michael Smith Private Dining + Events). The dining room was cleared to accommodate Jagger's privacy requirements.
"When he arrived, he insisted we close off the hallway to the bathrooms, too, so no one could see we had rock-and-roll royalty in the house," chef Smith says. "It was a nice, relaxed evening—Mick combined two dishes that didn't really go together, but of course I obliged. His stylist, a member of the entourage, really hit it off with Nancy and me and we spent a long time talking in the foyer after dinner."
When it came time for a photo opportunity, the Smiths were told they had one chance with Jagger which, of course, they took. Before Jagger left, they were handed two tickets and personally invited to the concert. The two bodyguards lingered with a group of eight women dining on the patio of Extra Virgin, the Smiths' tapas restaurant next door, while Jagger was whisked by limo back to his hotel.
Jasper's
Jasper Mirabile will always namedrop the countless stars who have eaten in his famed Italian restaurant—Mitzi Gaynor! Ronald Reagan! Bob Hope! (Heck, during the pandemic last year, Mirabile even FedEx'd his beloved chicken parmesan to a mega-movie star on his birthday. Uh, rhymes with Tall Mudd.) While many prefer to dine in Jasper's private rooms, others just take a cozy booth. And if you're Ed McMahon, you may have eaten at Jasper's a whopping seven nights in a row back in the late 70s. One celeb run-in made national headlines, however.
Hank Gets Tanked
While it's acceptable to carbo-load like you're getting ready to run a marathon, it's also possible to get completely schnockered at Jasper's. Just ask rowdy country-western rocker Hank Williams, Jr.
Mirabile says that in 1992, Williams, Jr. and several friends may have indulged a bit too much at his restaurant before the singer's concert at Sandstone Amphitheater. "Let's just say there was a little drinking involved," Mirabile says with a laugh. By the time the Williams, Jr. eventually made it onstage, he could barely stand up, let alone perform. The singer lasted about 15 minutes before stumbling off stage to the ire of beer cup hurling fans.
"He was drinking wine, if I remember correctly. He had a driver so we didn't think much of it. When he left, he wasn't that bad off—so he may have had more to drink in his limo," says Mirabile. "We were shocked the next morning when we heard he had to cancel the concert." Concertgoers got their money back and Williams, Jr. made headlines from coast-to-coast. "The truth is—I messed up," the singer said in statement.
Brio
Before launching his graze-worthy line of hummus, The Hummus Co.'s chef, James Gardner, was waiting tables at Brio on the Plaza when 80s rocker Bryan Adams made an appearance. The circa 2006 story takes a quirky turn from there.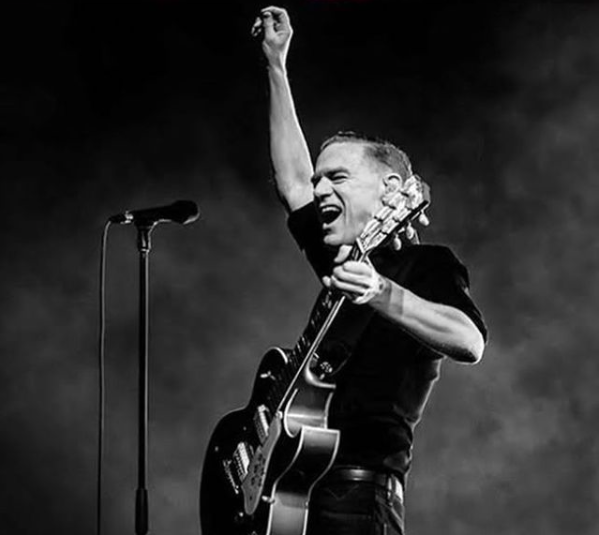 Java in a Jam
"Adams was doing a private performance in one of Brio's upstairs banquet rooms—like, at 3 p.m., very randomly in the middle of the day. It was a promotion for a local radio station," Gardner says.
I was the only server on—standing at the bar chitchatting with the bartender when Adams walked down the steps with his guitar on his back. He had a saucer in his hand and was drinking a cup of coffee. He stood at the pizza counter waiting for his limo.
I turned around, introduced myself and struck up a conversation with him. We chitchatted for about ten minutes about what he's doing these days. When I told our general manager and pointed out who he was, our GM was less than impressed—and so not starstruck. Here's the funny part: as Adams was getting into his limo, our GM noticed he was still carrying Brio's coffee cup and saucer. He proceeded to run out and knock on the limo's window as it was starting to pull away—and then walked back inside with them. I couldn't believe it. 'These things cost like $4,' he told me."
Novel
For one brief shining moment (or four fun-filled months), the Queer Eye boys were the talk of the town while in town shooting their popular Netflix series a couple of years ago. Of course, Kansas City was on high alert trying to figure out where the quintet would land next. For the most part, it involved nearby bars, restaurants and coffeehouses. One of their popular stomping grounds was Novel. Former manager Paul Passig dishes on his new best friend, Antoni Porowski.
A Truly Novel Experience
"Let me dish on the Queer Eye gang and the infamous Antoni. I had the honor of getting to serve/kinda co-star and get to know QE's famous second generation foodie. He'd join us a minimum of once a week to indulge in Novel's fare—and laugh with the staff. If the owl on Novel's wall could talk, he would have all the details as Porowski below the owl perched at table 44. From popping bottles (and, uh, almost breaking light fixtures) to lobsters the size of a small horse, he was always filled with humor, hugs and an appetite for the best."
The Farmhouse
Refined, but unassuming, The Farmhouse in River Market had a wolverine traipse through the door a couple of years ago. Well, technically it was the Wolverine himself, Hugh Jackman. It was brunch. He was hungry. You know the drill.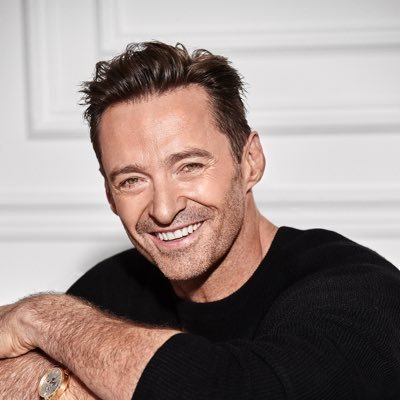 The Boy From Oz
Deana Bellamaganya was at The Farmhouse's host stand one busy Sunday morning in July 2019, when a casually well-dressed man came in requesting a bar seat. Escorting him to the crowded bar, something felt vaguely familiar about his appearance.
"I know you from somewhere, don't I?" she asked. As he settled in and removed his sunglasses, scanning the menu, she realized it was international A-lister Hugh Jackman, who was in Kansas City for his one-man show at Sprint Center. Not wanting to tip off nearby diners to the celebrity's presence, she quietly recommended chef Vince Paredes's corned beef hash. Jackman ordered and devoured the dish. He not only posted it on his Instagram stories to millions of fans, but texted his road crew, suggesting The Farmhouse as the perfect chill brunch spot in Kansas City—and to order that particular dish.
Bellamagany reports that within the hour, members of his posse showed up, many of them ordering—you guessed it—the corned beef hash.
Eddie V's Prime Seafood
Eddie V's on the Plaza is renowned for several celebrity sightings. The most infamous is when Mariah Carey and squad showed up well, well after the restaurant had closed for the evening for a fancy dinner. Even though they were the only ones there, they still wanted to be in the private dining area with the shades drawn, because—Mariah.
Former server Chris Lee remembers working that evening as well as the night Chiefs star Chris Jones made an appearance in late spring of 2017.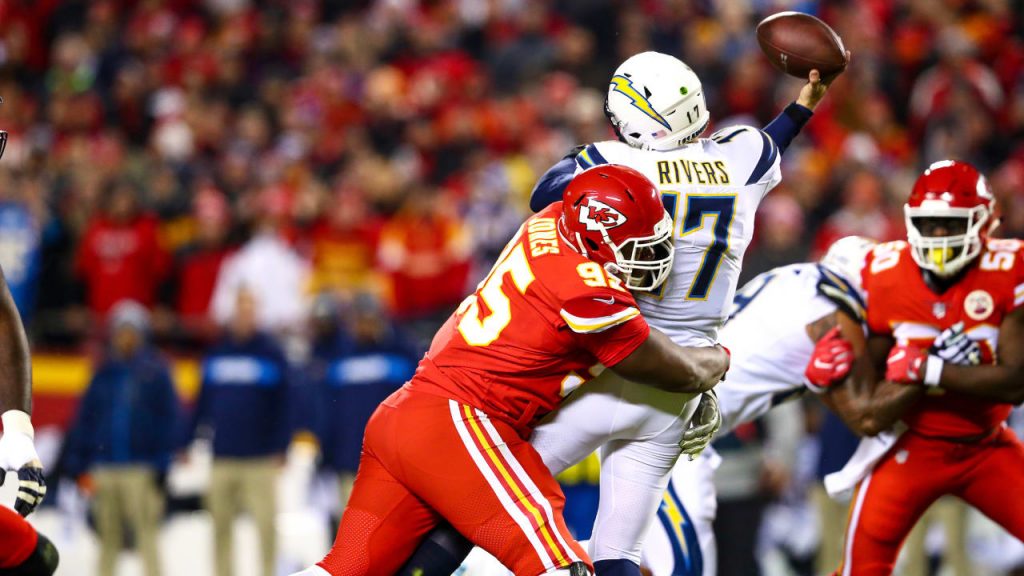 Jonesin' for seafood
"Jones had just signed with the Chiefs in a second-round draft pick but had yet to play in his first season. He was big in the news and Kansas City was so excited to have him. I was well aware of who he was when he came in with his agent and his agent's wife. Typically, before I leave the table, I introduce myself with, 'Yada yada—and if there are any questions or you need anything, my name is Chris.' I leave my name as the last word," Jones says.
"He says, 'My name is Chris too!' I replied—again knowing full well he's been in the news and is going to be our new defensive line savior—'Yeah, but I'm famous in Kansas City already.' He almost fell out of his seat laughing. Oh, and he ordered a $45 ribeye, the $35 scallops, and a few appetizers—just for himself."