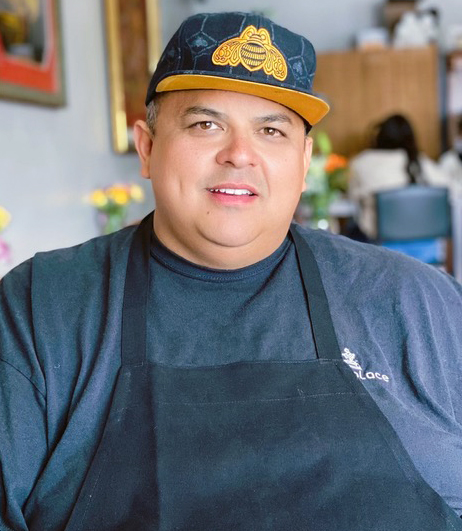 The Chiefs may have us on the edge of our seats this season, but one thing never lets Kansas Citians down—barbecue. Teddy Liberda, owner and pitmaster of Buck Tui BBQ, is counting on the powerful qualities of smoked meats to raise money for a worthy cause with this weekend's Holiday BBQ for Hope Tailgate. 
Liberda burst onto the barbecue scene earlier this year and already has legions of loyal fans of his Thai-inspired fare. For the event on November 7th, he joins forces with Poi-O Mexican BBQ, Smoak BBQ, and Wolfepack BBQ to raise funds for Blessings Abound, a nonprofit that distributes donated items to families in need. Blessings Abound supports other nonprofits like Operation Breakthrough and the MLM Holiday Store. 
The event, held at the Martin Event Space in south Kansas City, will include a Chiefs watch party as they battle the Green Bay Packers, music by DJ Kay-Fãn, and barbecue merchandise for purchase. There will also be a raffle that features gift cards for locally owned businesses, Chiefs merchandise, and whole briskets from Harp Barbecue. All proceeds from ticket sales, raffles, and auctions will all benefit Blessings Abound. 
Tickets are $50 per person for this family-friendly event that Liberda intends to continue each year.  
"I believe that barbecue brings people together," says Liberda. "I've discovered joy and hope in the craft of barbecue, and that's the theme of this fundraiser. Kansas City is a community with a huge heart for helping others, and that's exactly what this Holiday BBQ for Hope Tailgate is about—people giving other people hope."