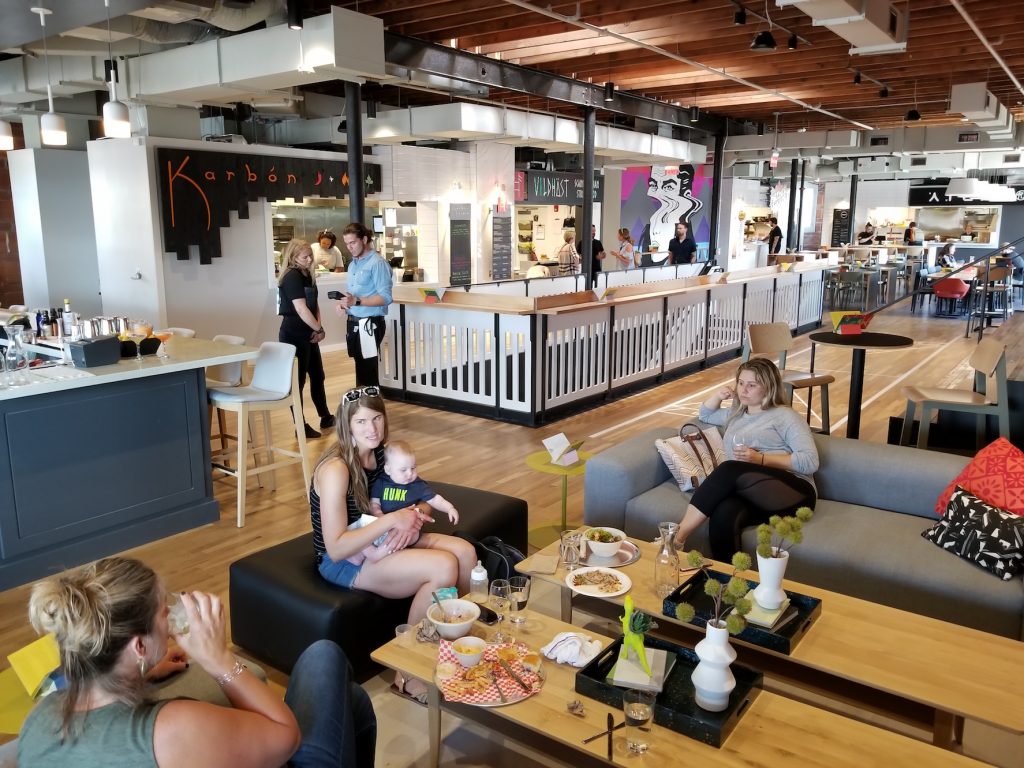 Hey, can you keep a secret? Parlor at 1707 Locust in the East Crossroads is officially open for business. But the new hyper-local, fresh-tastic food hall is going to be such a huge hit, you better get there before it blows up. Why? Because the space has a spectacular identity crisis. It's posh and homey. It's sleek and quaint. It's like a bohemian coffee house and trendy neighborhood bar got together and birthed a restaurantorium with seven different offspring. "It's supposed to be an extension of your home," says Jesse Hufft, from Hufft Projects, the architectural and design firm that designed the project. "It's called 'The Living Room of the Crossroads.'"
And the food. So. Much. Food.
"Parlor is a seven-concept food hall with two bars. It's more of a collaboration with chefs and restaurant operators," says Dominic Hoferer, Parlor's general manager. "The idea—on a grander scale—is to take some of KC's best and brightest restaurant talents and elevate them to give them more exposure or a beautiful brand-new kitchen where they can execute their concepts." (Read that: a variety of styles under one roof for foodies to get their graze on.)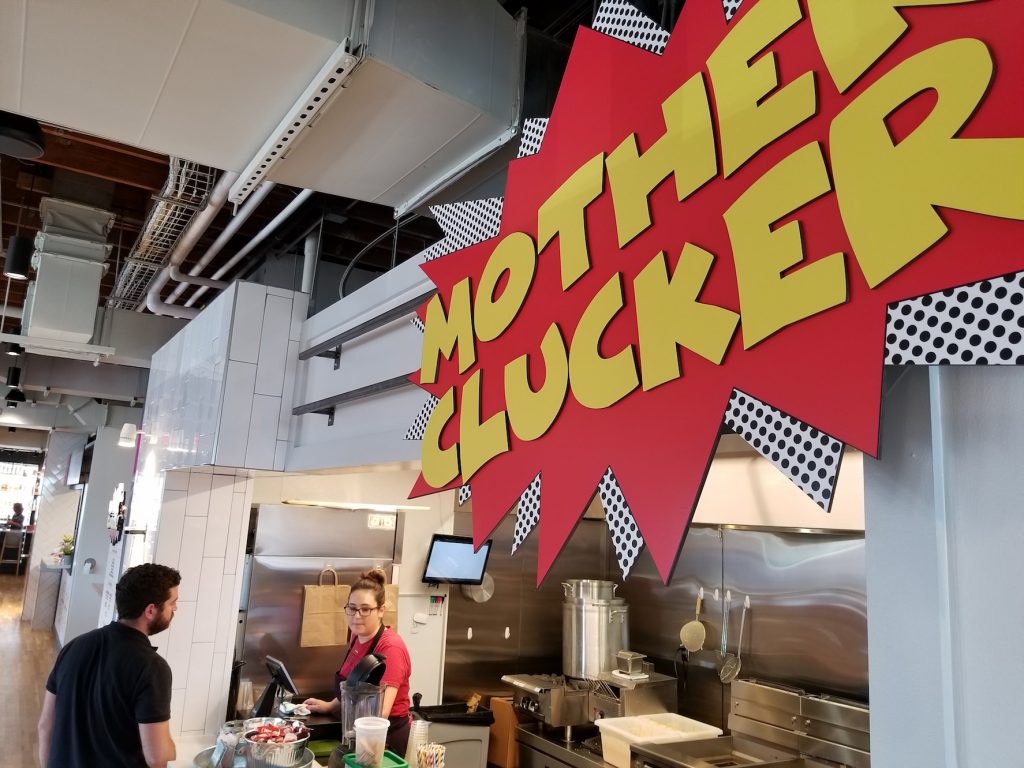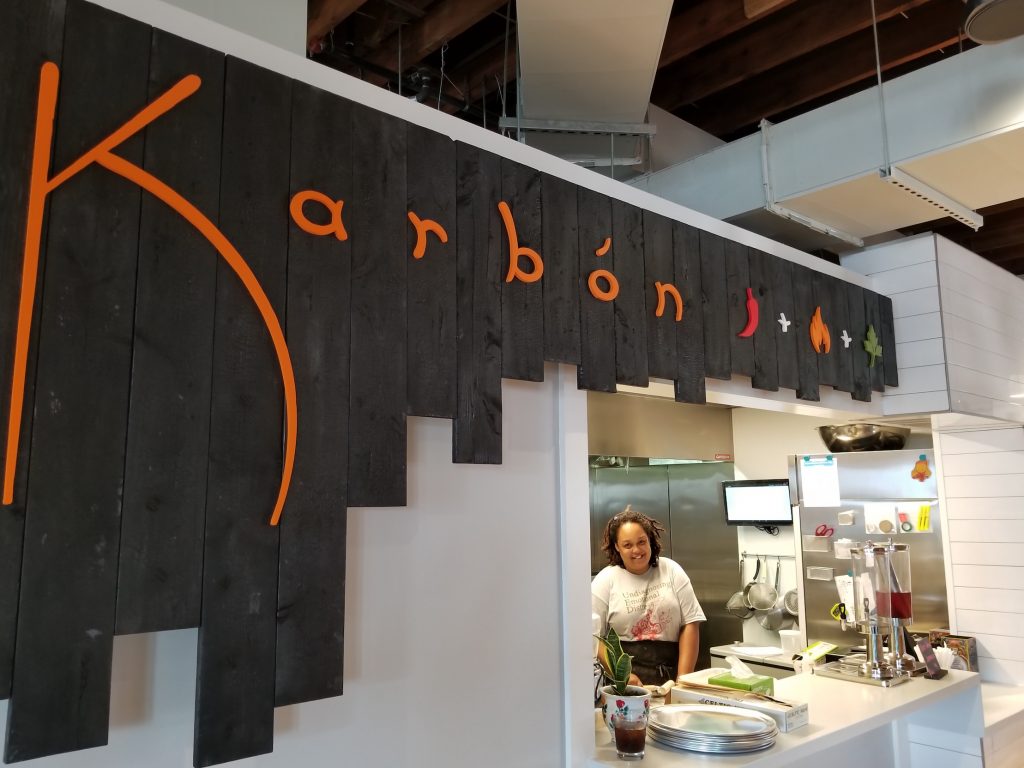 You want Nashville-style hot chicken? Sold! Head to Mother Clucker! upstairs. Does Scandinavian street food tickle your fancy? Done and done! Vildhast—with their Copenhagen street dog and Swedish potatis korv—has you covered. There's Italian, Japanese, Korean and Middle Eastern food thrown in for good mix as well.
For the team at Farm to Market Bread Company, joining forces with Parlor was a no-brainer. "Farm to Market Bakery has been around for 25 years making fresh bread in Kansas City, and we thought what better way to feature our bread than to have a sandwich shop," says production manager and chef Max Watson. "We're ready to get the show on the road. We've had good reception and now that we're open, it's going to be the real test."
Our prediction? Parlor will be a hidden gem for the next 10-15 minutes. After that, all bets are off. "We're offering such a wide variety of different experiences—you can sit in the lounge and have a cocktail or sit down and have some pizza and beer," says Hoferer.  "You can have a nice afternoon with one friend or six friends. There are any number of experiences we are capable of delivering."
Oh—bring your appetite, you'll need it.