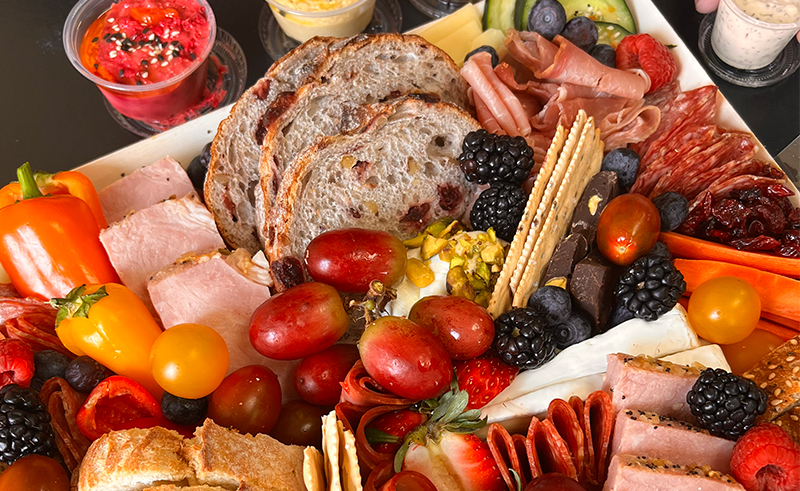 Whether you're entertaining a few close friends or a bevy of partygoers, charcuterie boards have proven to be an easy, delicious way to cater to all your guests. 
Graze Craze, a new shop in the Northland, helps local hosts and hostesses wow their guests with delectably balanced charcuterie boards filled with meats, cheeses, fruits, vegetables, nuts, dips, spreads, and sweet treats.
"I have always loved supporting my community," says Susan Paulakovich, the local owner of the first Graze Craze franchise to open in the KC metro. "I'm so excited to utilize my Graze Craze to connect with residents and get involved with local organizations that hold a special place in my heart while helping others celebrate meaningful moments and create beautiful memories."  
Located at 7712 Prairie View Road, you can order six charcuterie board varieties ranging in sizes serving one to ten people. Or if you're in the mood for a charcuterie meal or snack on the go, order a Grab and Graze box for $12 or a Char-Cutie-Cup for $8. Order online or in-store for pickup or delivery—either option is free.