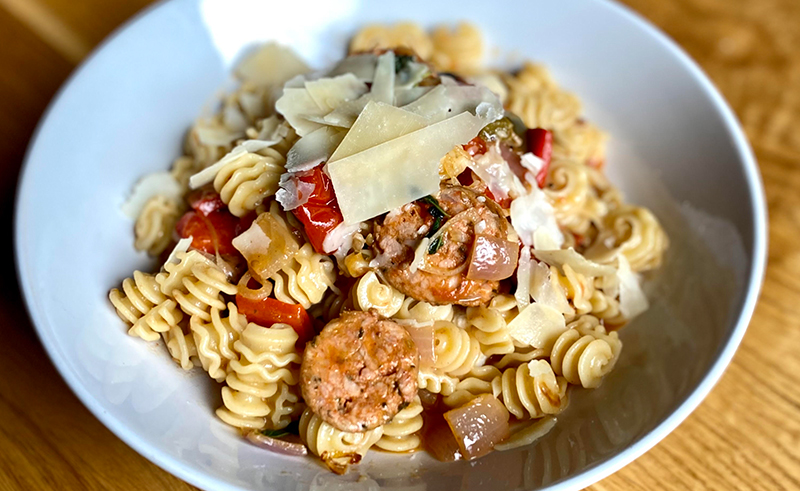 City Barrel Brewing Company has a new seasonal menu, and it has us seriously salivating for a taste of the new tacos, pasta, and appetizers on the menu. Even better? Most of the seasonal menu items are made with local ingredients.
Here's a look at what's new:
Bulgogi Beef Tacos: Flank steak marinated 24 hours in homemade bulgogi sauce, tangy kimchi salsa, creamy gochujang aioli, fresh cilantro, and red onion, sprinkled with tri-color sesame seeds and wrapped lovingly in three flour tortillas from Yoli.
Oven Roasted Cauliflower: Cauliflower, fresh tzatziki, fried chickpeas and sumac, and cherry tomatoes.
Pan-Fried Artichoke Hearts: Artichoke hearts, garlic, shallots, breadcrumbs, Parmesan cheese, and Calabrian chilies.
Tomato Chorizo Pasta: Broadway Butcher Shop Chorizo and Herb sausage, with roasted tomatoes, peppers and onions, garlic, shallots, fresh ricotta and topped with Parmesan cheese.
One word comes to mind after a peek at the menu: yum! Drop by 1740 Holmes Street to experience it.